Antivirus works by searching for and destroying known threats like viruses, spyware, ransomware and malware. Most modern antivirus software provides users with constant monitoring to help block potential threats before they have the chance to cause costly operational disruptions.
Although many small businesses utilize antivirus solutions, few have confidence that their current software is effective. According to Ponemon Institute's Cost of Data Breach Survey, 69 percent of organizations do not believe that the threats they are seeing can be blocked with antivirus software. 
Top Antivirus Solutions For Small Businesses
Small businesses are common targets for cybercriminals. Fortunately, many cyber threats can be minimized or eliminated with the right antivirus software. Here is a look at some of the top antivirus solutions for small businesses:
1. Norton 360 Standard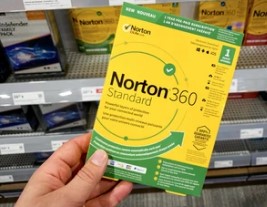 Offering multiple layers of protection for devices, as well as online privacy, Norton 360 Standard is an affordable antivirus solution suitable for one PC, Mac, tablet or smartphone. The software offers real-time threat protection that helps protect against existing and emerging security threats. 
Norton 360 Standard comes equipped with a secure VPN that allows users to browse anonymously without logging in. Bank-grade encryption is also available to keep sensitive bank details and passwords private. A password manager helps users create, store and manage passwords and other credentials online, saving substantial time.
Another unique feature of this Norton brand software is dark web monitoring. Powered by LifeLock, the software monitors the dark web and notifies users when their personal information is discovered. Other features of Norton 360 Standard include SafeCam that blocks users attempting to gain access to webcams and 10GB cloud backup.
2. McAfee Total Protection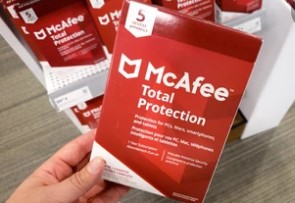 Compatible on Windows, macOS, Android and iOS, McAfee Total Protection provides users with protection and peace of mind. McAfee is an award-winning antivirus company that offers a wide range of services designed to keep families and businesses safe online. The multi-layered software provides plans of up to ten users for a low monthly or annual fee.
McAfee Total Protection includes WebAdvisor, a web protection tool that provides clear warnings against risky websites. PC optimization is also a popular feature that enables PCs to go faster while retaining high-quality security. Users can better manage their privacy using McAfee QuickClean, File Lock and Shredder. Once installed, the software can be used to scan for viruses, quarantine risky items and remove dangerous viruses.
3. Avast Business Antivirus Pro Plus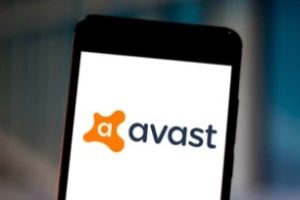 Avast Business Antivirus Pro Plus is an enterprise-grade antivirus solution that provides small- and medium-sized businesses with comprehensive protection. The network security software offers a wide range of innovative tools and features, including built-in patch management, VPN, file shredder and excellent threat detection capabilities. 
The award-winning software can block viruses and other malware, scanning for wifi security weaknesses and warning against fake sites during online shopping. Avast is equipped with an advanced firewall to keep out hackers and has safeguards in place to prevent phishing emails and annoying spam.
4. BitDefender GravityZone Business Security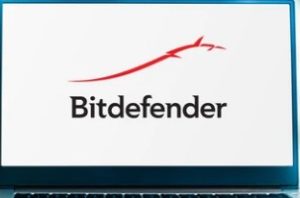 Acquire comprehensive protection for servers and workstations with BitDefender GravityZone Business Security. The software offers one console for all events and reports, making it easy to manage business security. Businesses can save time by remotely installing protection on all unprotected computers and can customize all aspects of their security for maximum security.
The antivirus software is highly effective at blocking hackers attempting to steal sensitive business information. It can also be used to control employee access to certain applications and websites. Other benefits include layered protection for endpoints, web-based security, advanced application behavior monitoring and the largest security intelligence cloud.
5. Norton Small Business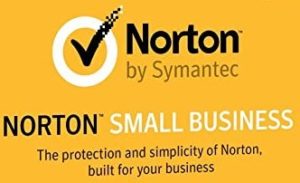 Norton Small Business is a single solution that protects in-office computers, travel laptops, smartphones and tablets from all types of viruses. The software is custom-built for each device and can be easily customized based on the number of employees that require attention and the devices that are best suited for the business. Businesses also have access to round-the-clock support from certified Norton technicians. 
There are many benefits to upgrading to Norton Small Business. For just pennies a day, organizations can gain peace of mind that their systems are protected across all devices. The software is also equipped with cloud-based setup and device management that makes it fast and simple to get started. There is no hardware or server of any kind required in the office. 
Speak with a Managed IT Service Provider About Antivirus Solutions For Small Businesses
Every small business requires antivirus software, but it is important to choose the right solution based on the business's unique needs, budget and level of risk. Cyberthreats are constantly evolving and quality antivirus software is needed to protect businesses against these threats. To learn more about the best antivirus solutions for small businesses or to speak with an experienced managed IT services provider, reach out to the IT professionals at TCB 24×7 Expert Network IT Support by calling (703) 783-2781 or by requesting a consultation online.