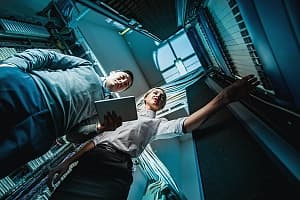 Consolidating strengths in business can take time and effort. The meshing of different fields and minds can lead to extended work. Technology is able to act as a bridge, connecting the two in order to work together. The integration of technological systems plays a part in that connection. Without the use of digital tools in business, the ability to stay afloat or current in the field will have complications. Integration planning consulting can greatly aid companies in Northern VA to become the best possible form they can be.
TCB is a cost-effective IT solutions provider that offers integration consulting services to businesses. We aim to provide your business with the easiest integration process possible, enhancing your technology to work in the best possible manner. At TCB, we understand how quickly technology can advance and the opportunities that are brought to each unique business. We offer services that allow companies to adapt quickly and grow with their technology even when new issues arise.
Integration Consulting Northern VA
Connectivity of a business is directly related to business success. The systems that a company works on must be properly connected in order to run smoothly as one. The integration of those systems includes the engineering of fusing them together in order to create a singular system. All of the subsystems must work together in order to create one completely functional system, able to be used throughout the enterprise. When integrating these systems, companies either utilize their own IT departments or look for outside specialists to act as a consultant on the matter. These integration consultants provide companies with expert knowledge and the ability to properly integrate IT systems.
Expert Integration Consulting In Northern VA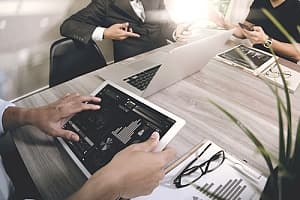 TCB offers integration consulting to businesses deciding or already undergoing a system integration process. We offer advice to companies in order to properly integrate IT systems to align with their business goals. TCB understands that you know your client base the best, and we work towards optimizing your systems to best suit your clientele. Our goal is to enhance your business by reaching for higher technology goals. We work to generate results that will last for the long run. TCB provides solutions that are uniquely tailored to all industries and guarantees your systems will work towards achieving business accomplishments.
Speak With Our Experienced Integration Experts
Older systems can be familiar but still problematic and hindering the growth of a business. Make sure your business is up-to-date technologically by considering integration consulting. For more information on IT solutions, contact our Northern VA integration consulting experts at TCB 24×7 Expert Network IT Support by phone at 703.204.2958 or schedule a consultation online.