If you are a cloud service provider (CP) and your organization conducts business or has contracts with the U.S. federal government, then your security measures will be subject to FISMA guidelines and regulations.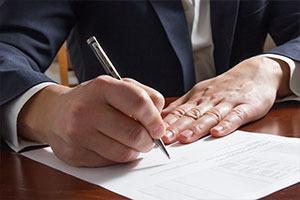 FISMA stands for the Federal Information Security Management Act, which the United States Congress passed in 2002. This bill requires federal agencies to implement more stringent and interconnected information security plans to protect sensitive data across all CSP's in the country. FISMA compliance is data security guidelines set by FISMA and the National Institute of Standards and Technology (NIST). NIST is responsible for maintaining and updating the compliance documents as directed by FISMA.
FISMA compliance states that all third-parties that do business with the federal government are required to meet FISMA standards. All businesses will need to be verified via an annual FISMA audit and assessment, where you'll work directly with the government to demonstrate that your system security plan is up to par. To make sure you meet FISMA requirements – and maintain your government contracts – you'll want to work with an experienced cloud security consultant to help personally guide you through the process.
TCB Inc is a certified service provider and our experts can help you tackle the long process of maintaining FISMA regulations:
FISMA Compliance Services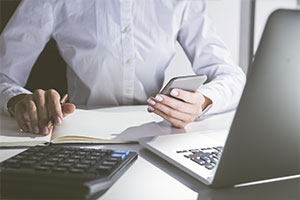 Seamlessly integrate FISMA cloud security standards into your stack
Penetration Testing
Advisory Services From a Team of FISMA Experts
Full Assessment of Cloud Security Controls
Why FISMA Compliance is Important
FISMA compliance has dramatically increased the security of sensitive federal information. Continuous monitoring for compliance provides agencies with the information they need to maintain a high level of security and eliminate vulnerabilities in a timely and cost-effective manner.
Companies operating in the private sector – particularly those who do business with federal agencies – can also benefit by maintaining FISMA guidelines. This can give private companies an advantage when trying to add new business from federal agencies, and by retaining FISMA requirements companies can ensure that they're covering many of the security best practices outlined in FISMA's requirements.
Personalized FISMA Compliance Services
TCB Inc. specializes in helping individual CSP's understand where they lie within the FISMA guidelines framework. Our team ensures that your systems are wholly brought up to speed quickly and efficiently. You get access to a team of FISMA and cloud security experts that can help you to map out access controls, develop a system security plan, and gather the proper documentation needed for compliance and monitoring.
We understand that FISMA reporting and compliance is a dense process, which is why our team strives to help make this process easier for our clients. We have years of experience helping to consult CSP's of all sizes and improve their overall security and compliance.
Contact TCB Today
Having your security stay within FISMA compliance is crucial if your organization is contracting with the U.S. government, so it is important that you reach out for professional services to keep your security up-to-date. Reach out to TCB today by phone at 703.204.2958 or request a consultation online to get started with our FISMA compliance services.