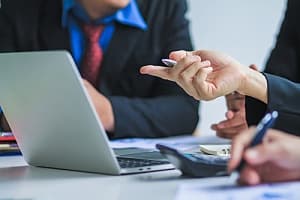 In today's age, the average consumer forms the first impression of your company from your website. As industries become increasingly saturated with other businesses competing for customers searching for your services, it is important to showcase your expertise and experience through an enterprise-grade website. Through TCB's website consulting services, our experienced website consultants combine their website design and development expertise with market research to create fast and secure enterprise-grade websites.
Website Consulting In Northern Virginia
Businesses should consider their website as not only the face of their company but should utilize their website as a sales tool. Websites that are able to capture and convert leads have three things in common; fast, easy navigation, and is mobile-friendly.
Northern VA Website Consulting With Market Research
There are many website developers that are able to develop websites that look expensive but are unable to capture and convert leads. The inability to capture leads stems from the lack of market research and the implementation of calls to action which drive visitors to inquire about your service offerings.
Our website consultants combine their website development expertise with their ability to perform extensive market research to deliver enterprise-grade websites that are both visually appealing and built to convert leads.
Mobile-Friendly Websites For Northern VA Businesses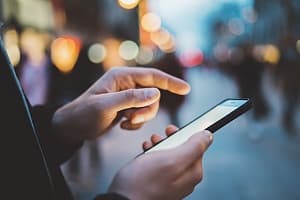 The importance of having a mobile-friendly website cannot be understated as the percentage of people using their phone or tablet to search for services increases year over year. In order for your business to effectively utilize your website as a sales tool, it is imperative your website upholds the same enterprise-grade level of integrity regardless of the device it is being viewed on.
Websites that aren't built with a responsive design will appear untrustworthy to potential consumers. This will result in an increase of those visitors leaving your website and choosing a competitor with a website that is mobile-friendly that appears more trustworthy. Our website consultants ensure our enterprise-grade websites are responsive to all types of screen sizes and devices.
Websites Optimized For Search Engines
Search engines like Google have become the primary medium for consumers looking for services and businesses that offer those services. Although there are a variety of factors that influence search engine rankings, a properly coded and developed website is the foundation. In terms of website design and development, Google's ranking algorithm places a heavy influence on website speed, security, and ease of navigation.
Speak To Our Experienced Website Consultants In Northern VA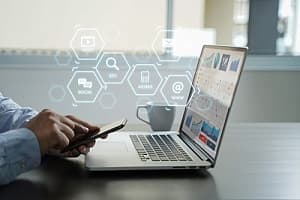 Businesses that leverage their website as a sales tool often experience an increase in the number of leads they receive and convert. Reach out to TCB's website consultants to learn more about how we are able to design and develop enterprise-grade websites that capture and convert leads. To learn more about our website consulting services, give us a call at 703.204.2958 or schedule a consultation online.