Fully Managed Remote Network Monitoring Services
Take a proactive approach to the growing threat of hackers with network monitoring services.
Our remote network monitoring services can be leveraged to ensure your critical IT assets are secure and that your incident response protocols are sufficient.
Remote Monitoring & Management
TCB focuses on the only real way to run IT operations: Proactively. Period. With a break-fix method, being in a panic becomes somewhat of the norm. Every day is a juggle between manpower, cost, and consistency. Utilizing our remote monitoring and management services, you will never have to sign up for a gig like that again. Simply use our remote monitoring & management services to complement your current IT staff, or we can become your sole IT security mechanism.
Usually, growing your business means beefing up your IT manpower but there is a better way. With TCB at your disposal, let our remote management software and expert field technicians take care of the toughest server and desktop-related issues.
Desktop Management
Most will agree that desktop management demands a lengthy amount of time and attention. Issues can drag on for hours on very low margins with high costs. However, most will also agree that these individual issues cannot go unnoticed. That is where TCB steps in.
Utilizing our remote management software and services, it is possible to increase efficiency while decreasing costs. If the problem can not be solved remotely, TCB will create service tickets and dispatch field technicians to the affected site.
Server Management
The dreaded event viewer… everyone's favorite. Scrolling through hundreds of server alerts, finding what might be the problem, and researching it in circles. Not to mention, in the meantime high cost, lost efficiency and lost productivity. All of these issues can easily lose your clients.
TCB provides a perfect mix of remote management software and field expert service to keep your servers in the green 24×7. Weekend? Not a problem. Holiday? Still, not a problem. We strive to keep your systems up no matter the day of the year.
Network Monitoring Coverage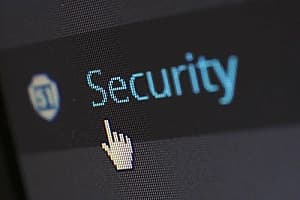 Our professional services are designed to address the most critical demands required to prevent modern cybersecurity threats. These services include:
24/7 Network Support
Regular testing and readiness assessments
Modern and Efficient Helpdesk Functionality
Securely host data in SOC-2 Compliant Data Centers
Our Network Monitoring Process
Our approach to remote network monitoring creates a cost-effective solution to prevent the most prevalent cybersecurity risks that face modern service providers. We can help any business catch more unauthorized logins and block attempts to restricted computers.
Our teams are equipped to spot unusual activities such as identifying if new user profiles have suddenly been added to your computers or if there has been an unauthorized login or breach.
Let TCB Inc monitor and secure your critical network infrastructure so you can focus on running your business. Our team will always help you stay informed of the status of your network bandwidth and system usage. Here is what distinguishes us as a leader in network monitoring services:
We combine an intelligent remote network monitoring system software solution with a network operation center in order to deliver a robust single service experience to our clients.
We help you detect network failures and rapidly resolve them to minimize disruption to your business services.
The network monitoring packages we design are personally tailored to your business's unique needs.
TCB Inc's managed IT security packages are designed for small and medium-sized businesses, and offer scalable cybersecurity protocols.
We provide 24/7 remote network monitoring services to actively watch and respond to downtime events.
Why Network Monitoring Is Essential
Network monitoring is essential for ensuring that your networks are performing at their highest level. Continuous Network Monitoring Services can help reduce network outages while providing notifications and alerts regarding network defects.
TCB Inc understands that without a stable and robust IT infrastructure businesses will suffer. Therefore, it is necessary to ensure that the IT systems are operating smoothly and efficiently without sacrificing resiliency and efficiency.
Get Started With Network Monitoring Services
Our high-level managed network monitoring services equip you to monitor for rogue wireless access points and unauthorized wireless connections to your network.
We also monitor your network assets outside of regular hours, e.g. overnight, weekends, and holidays.
Let us be the buffer that separates you from cybersecurity attacks. We help to provide your business with early warning signs that can help you stop cyberattacks before they succeed. Give us a call at 703.204.2958 or request a consultation online to get started with our network monitoring services today.