Experienced database management consultants are able to evaluate current infrastructures and database architecture to increase security and cost savings while increasing internal productivity. Through our database consulting services, our knowledgeable consultants are able to migrate databases to the cloud or improve current database infrastructures that lead to the reduction of risks and the improvement of performance.
Database Consulting Northern VA
We understand that every business is different, and has unique needs according to their industry. This is why we evaluate and provide bespoke recommendations for every database infrastructure based on the goals and objectives of the business. Our database consulting services include:
Existing Database Auditing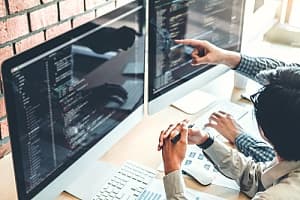 To fully understand the requirements needed to improve an existing database, we must first perform an audit that will examine structural flaws, potential security issues, and any problems that could potentially prevent the ability to scale in the future. We also analyze the existing database to ensure that best practices, industry standards, and compliance requirements are met. Our comprehensive database audit will also provide our database architects the information needed to formulate and determine the best course of action, whether that be improvements to the existing database or a complete migration.
Database Scalability Assessments
Although your current database architecture may be running efficiently now, it does not necessarily mean that it will be able to scale properly and run efficiently in the future as your business scales. It is important to determine the scalability of your architecture now, as it can save thousands on having to restructure the database in the future. Don't let the growth of your business suffer by potential database scalability issues that can be avoided now.
Database Architecture Design & Planning
The foundation for an efficient database environment consists of a well thought out and planned architecture design that will not only operate efficiently now but will also operate efficiently as the needs and requirements evolve with the growth of the business. By aligning the goals of the business with the design of the database architecture, businesses are able to save thousands on future database changes and improvements.
Database Migrations & Upgrades
When migrating databases from platforms such as Microsoft SQL Server to Oracle, it is important to ensure the code is able to yield better results in performance and security. Our expert database architects also have years of experience with consolidating and upgrading servers.
Reach Out To An Expert Database Consultant Today At TCB Inc.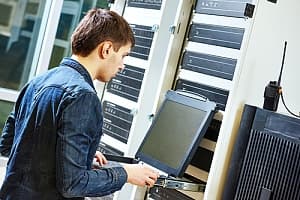 The primary goal for a database architect is the ability to create a database that will improve efficiency and is also able to scale as the business grows. Whereas the primary goal for a business owner is to ensure their business is running efficiently and has the capacity to grow.
At TCB, we have years of experience evaluating and improving our client's existing database infrastructures that lead to more effective and reliable database environments, allowing business owners the ability to focus on running and improving their operations. For more information about our database consulting services, reach out to our database specialists at 703.204.2958 or schedule a consultation online.