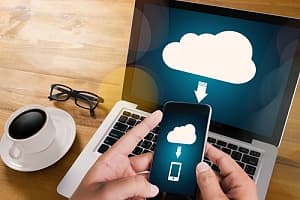 Data backup & disaster recovery has the ability to mitigate data loss. Data backup is classified as the act of securing data and infrastructure in a storage location. When data is unexpectedly lost, it can easily be restored with disaster recovery. Having an efficient data backup and disaster recovery service provider is one of the most important ways to protect your business if an unfortunate event may arise.
TCB is an innovative backup solutions provider that aims to provide companies with the best possible protection against cyber attacks. Our data and disaster services provide an extra layer of protection against data breaches and liabilities associated with cyber attacks. We strive to provide companies with the best possible security solutions. The benefits of data backup and disaster recovery services are invaluable, as businesses need to protect one of the most important assets in today's digital world – data and information.
Protection With Data Backup And Disaster Recovery Services
Cyber threats are inevitable in the digital age. As the ease of the internet continues to grow, so does the ability for hackers to access sensitive data. Data backup services provide businesses with the ability to fight back against cyber attacks. Data backup includes copying files or folders of information in order for a full restore to be apparent if data loss occurs. At TCB, we provide data backup services in order to protect sensitive data. We secure your data and infrastructure that you can't afford to lose, giving you confidence that your data is exactly where it's meant to be.
Remote Data Backup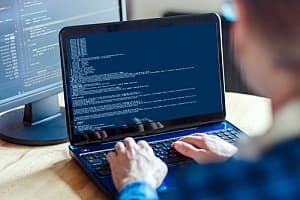 TCB also offers remote data backup. These fully automated backups will guarantee that data is never lost, and is easily able to be restored. Remote data backup is available onsite or offsite for any sized business, all backups being compressed and encrypted for maximized space. Be prepared for a data breach, make certain that your data is properly backed up, and able to be restored in a pinch.
Industries Protected By Our Data Backup And Disaster Recovery Services
Data backup has the ability to protect any business, especially those dealing with sensitive information. Law firms, insurance companies, HIPAA compliant health care facilities, government agencies, law enforcement, and labor unions all have real data security concerns. Through the services TCB offers, we have been able to successfully offer extensive data solutions to these fields. Our lengthy track record of success has provided a blanket of security for these industries, protecting their data and offering peace of mind.
Work With TCB 24×7 Expert Network IT Support For Your Data Backup And Disaster Recovery Needs
The protection of data doesn't have to be a complicated matter. The modernized data backup and disaster recovery solutions at TCB are able to successfully protect and restore company data. For more information on data backup and disaster, contact the IT solutions professionals at TCB by calling 703.204.2958 or requesting a consultation online today. Our Data Centers are located in Dallas, TX, and Tysons Corner, VA.