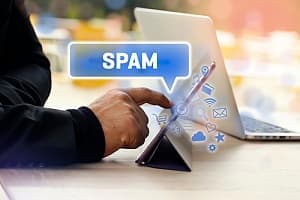 Spam filtering detects unsolicited, unwanted, and virus-infected emails and prohibits them from appearing in your email inboxes. Spam can often be a security threat – many messages contain email scams like spear-phishing, ransomware, and impersonation fraud attacks that can disrupt business and damage your organization. Implementing spam filtering for employees and networks is an effective way to ensure the safety of your business.
TCB implements two types of spam filtering for enterprise networks, for both emails entering the network and emails leaving the network.
Powerful Anti-SPAM
Our hosted Anti-Virus/Anti-Spam solutions stop email threats before they reach your network.
Enterprise class technology used by Fortune 500 Companies and many more: Now affordable to the small and medium-sized businesses
Nothing to purchase, install, manage or maintain
Your email passes through our filters before reaching your network
Powered by Symantec Networks, the worldwide leader in email and web security
Eliminate spam today with our hosted email filtering
As the Internet and email become the standard in business communication, it is critical to identify and protect against continuously evolving web-based threats. These threats are no longer a simple annoyance; they have become a significant security issue and a massive drain on financial resources.
In today's ever-evolving, technological world, spam filtering is a must to protect your business. It is estimated that 70% of all email sent globally is spam, and this number continues to grow. Spammers are becoming more sophisticated and creative in their tactics to get their messages into your inboxes and sow corruption into networks. This is one of the most important reasons that best spam filtering solutions must continually be updated to address this evolving threat.
Spam Filtering And Web Security Services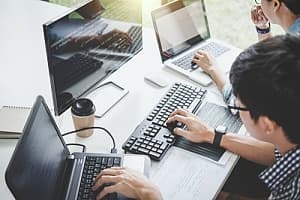 A business email system without spam filtering is highly vulnerable. It is crucial to halt as much spam as you can to protect your network from the many possible risks: viruses, phishing attacks, compromised web links, and other malicious content. Spam filters also protect your servers from being converted and used as spam servers themselves.
TCB allows organizations to focus on their core business by providing cutting edge and constantly updated security and productivity tools. We provide industry-leading protection to organizations of all sizes and understand the role of technology in business.
Work With An Expert Managed IT Service Provider Today
At TCB Inc., we offer the complete line of Symantec's email, Spam Detector, and web security appliances including the award-winning spam firewall and web filter. Our hosted email protection service, powered by Symantec, was created to provide small businesses the same protection as leading multinational enterprises. Call us today at 703.204.2958 or request a consultation online to protect your business from pesky spam.