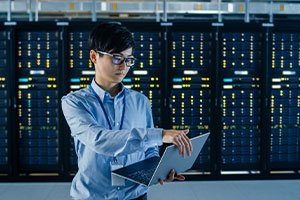 Powerful consulting that can refine your business processes and ensure compliance.
We help guide you step-by-step through difficult to navigate compliance and regulatory issues.
At TCB Inc, we specialize in guiding you through the process of achieving NIST 800-171 compliance by implementing personalized security measures for defense against cyber incidents.
Compliance Services
Our services are designed to help diagnose your systems and identify the work that needs to be done to ensure proper compliance. Our process can help you save valuable time and money by studying the extensive documentation and implementing a proper plan of action.
Our services include:
Gap Analysis
Identify the gaps in your architecture and identify areas that need updates and improvements. We will work with your company and IT team to perform a comprehensive analysis of your company's cybersecurity framework against the NIST SP 800-171/CMMC (Up to level 3) controls.
Documentation
We will provide your company with a thorough documentation package that will meet your company's unique needs as well as the requirements of NIST SP 800-171/CMMC controls.
Remediation
Comprehensive NIST SP 800-171/ CMMC remediation services include the necessary steps identified in the gap analysis and outlined in the documentation. We will create and distribute all of the necessary procedures and policies specific to your company that are necessary for compliance.
Validation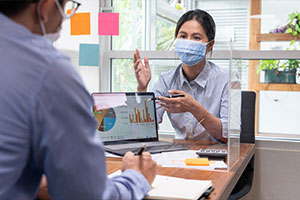 In the final phase, we ensure that your system is running efficiently as a whole and is compliant. We also provide coaching and mentoring so you can understand how to maintain efficiency.
Our services are personalized to your organization's unique needs.
Benefits of NIST 800-171 Compliance
Our NIST Consultants will perform the following:
Perform a detailed assessment to determine your compliance level.
Develop the required Systems Security Plan (SSP) and Plan of Action & Milestones (POA&M).
Successfully implement the security controls and requirements in NIST SP 800-171.
Monitor and respond to security threats and breaches on your network with our Security Operations Center (SOC).
We have the expertise to assess your current standing and help you understand your current compliance requirements. Our expert auditors will look at your IT security in order to provide you with a detailed and evidence-based perspective.
Trust in the Expertise of Professionals
Expertise is an important aspect in performing a smooth and cost-efficient implementation. At TCB Inc., our extensive knowledge in these subjects results in a comprehensive and effective consulting process. Give us a call at 703.204.2958 or request a consultation online to get assistance with NIST 800-171 compliance checklist today.