Effective consulting can refine your business processes and ensure NIST 800-53 compliance. We help guide you step-by-step through difficult-to-navigate compliance and regulatory issues.
The NIST 800-53 series standard offers guidance for how organizations should select and maintain customized security and privacy controls for their information systems. NIST SP 800-53 (Revision 5) is one of many compliance documents businesses need to familiarize themselves with if they are working with information technology.
Compliance Services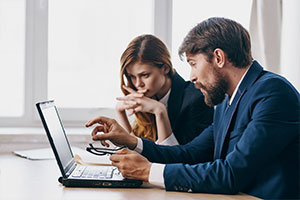 Our services are designed to help you understand how these standards apply to your IT systems and what steps you need to take to get and maintain NIST 800-53 compliance.
NIST 800-53 is mandatory for all U.S. federal information systems except those related to national security, and is technology-neutral. However, its guidelines can be adopted by any organization operating an information system with sensitive or regulated data. It provides a catalog of privacy and security controls for protecting against a variety of threats, from natural disasters to hostile attacks.
NIST 800-53 Security Controls
NIST 800-53 offers a catalog of security and privacy controls and guidance for selection. Each organization should choose controls based on the protection requirements of its various content types. This requires a careful risk assessment and analysis of the impact of incidents on different data and information systems. The standards defines three impact levels:
Low — Loss would have a limited adverse impact.
Moderate — Loss would have a serious adverse impact.
High — Loss would have a catastrophic impact.
Understanding the impact of certain systems is crucial for adapting your systems to the new compliance checklist standards and gaining more control and visibility over the privacy of sensitive data.
How We Can Help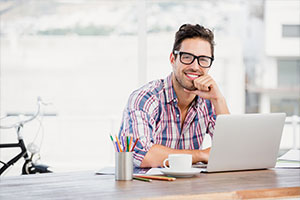 As information infrastructure continues to expand and integrate, the need to build privacy and security into every application grows too, regardless of whether it is a federal or private system. With the comprehensive set of controls and guidelines in NIST 800-53, private organizations do not need to reinvent the wheel to maintain cybersecurity.
Within this framework, businesses are required to more effectively organize data types and ensure they are on top of and in control of their IT infrastructure.
When handled properly and alongside knowledgeable experts, abiding by these new standards will improve the overall security of sensitive information within any organization.
Trust the expertise of professionals with extensive experience within these frameworks. Our team can help any organization more easily comprehend these standards and readily apply them to their current infrastructure. Call us at 703.204.2958 or request a consultation online to get started with NIST 800-53 compliance today.