TCB Inc.'s professional team of cybersecurity experts specialize in working to improve critical security response protocols for organizations. Our goal is to resolve immediate cyberattack threats and help businesses implement a long-term, maintainable solution through effective incident management response services.
TCB Understands that organizations face a variety of cybersecurity threats in our modern world. Our team of specialists are trained up to the latest standards and can help implement IT frameworks that help to detect, contain, and mitigate cybersecurity threats.
Threats To Contain
There are many different types of threats that cybersecurity faces that can impact our world. Here are some that TCB services are trained to combat.
Intellectual Property Theft
Many cloud service providers house sensitive, personal information. There is an increased need for security against these threats amidst the growing rate of theft.
Destructive Attacks
These attacks range from targeted malware attacks deployed by sophisticated threats to simple malware that disrupts business efficiency.
Data Breaches
Exposure of personally identifiable information (PII) or Personal Health Information (PHI) that could potentially expose a specific individual or employee related to your business.
TCB's Approach To Incident Response
The TCB approach to IR is guided by intelligent design and a focus on teamwork. Our team blends real-world IR and remediation experience with cutting-edge technology to leverage the unique needs of your IT framework.
The Benefits of Professional Incident Response Protocols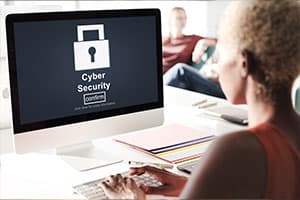 TCB Inc's response to IR utilizes our extensive industry experience and firsthand experience helping organizations create effective response goals.
Speed and Efficiency
Our consultants' skills and experience allow us to help you respond to and contain incidents faster and more efficiently. This results in a more streamlined process and less interruption to your business.
Intelligent Design
As a pioneer in IR analysis, we help to automatically identify threats present in the environment, enabling teams to quickly and efficiently contain incidents as they happen.
Personally Designed Approach
We work side by side with your IT teams to develop response protocols that take your business's unique needs into account.
Continuous Response
We ensure that the systems that are put in place are easily managed and accessed. The technology will be easily available to your teams and also be easily improved upon and continuously monitored.
Why TCB Inc
TCB Inc utilizes its extensive experience helping to establish personally tailored IR services in order to create a cost-effective and streamlined incident response program. Our team provides immediate, real-time visibility into your environment during a breach response scenario. This enables your internal team to develop and execute a plan that gets you back to business faster with minimal disruption.
Reach out to our experts today by phone at 703.204.2958 or request a consultation online and start your journey to developing a modern and efficient incident response protocol.