TCB provides managed IT services to clients nationwide utilizing remote software tools and unique cost-saving business tools. Having this arsenal at the ready enables you to focus on what is important for your business.
Around The Clock Monitoring Services:
24×7, 365 days a year
US Based Call Center
Real-Time Monitoring
Server Analysis by Field Experts
Managed Security Service
24/7 supports
---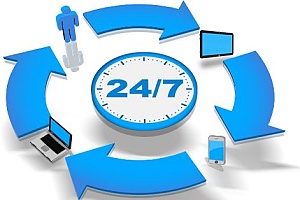 Remote Monitoring And Management
TCB focuses on the only real way to run IT operations: Proactively. Period. With a break-fix method, being in a panic becomes somewhat of the norm. Every day is a juggle between manpower, cost, and consistency. Utilizing our remote monitoring and management services, you will never have to sign up for a gig like that again. Simply use our managed IT services to compliment your current IT staff or we can become your sole IT support mechanism.
Usually, growing your business means beefing up your IT manpower but there is a better way. With TCB at your disposal, let our remote management software and expert field technicians take care of the toughest server and desktop related issues.
---
Desktop Management
Most will agree that desktop management demands a lengthy amount of time and attention. Issues can drag on for hours on very low margins with high costs. However, most will also agree that these individual issues cannot go unnoticed. That is where TCB steps in. Utilizing our remote management software and services, it is possible to increase efficiency while decreasing costs. If the problem can not be solved remotely, TCB will create service tickets and dispatch field technicians to the affected site.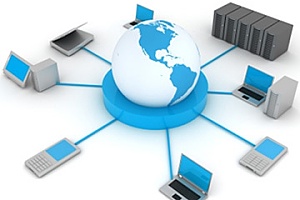 Our Available Desktop Management Tools:
Antivirus/Anti-Spyware
Ticket and Dispatch system
Reports
Desktop record/capture
Antivirus/Anti-Spyware
Ticket and Dispatch system
Reports
Desktop record/capture
IT managed solutions
Server management
---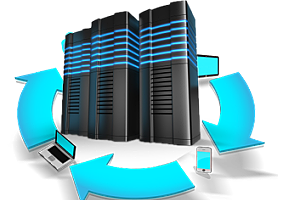 Server Management
The dreaded event viewer… everyone's favorite. Scrolling through hundreds of server alerts, finding what might be the problem, and researching it in circles. Not to mention, in the meantime high cost, lost efficiency and lost productivity. All of these issues can easily lose your clients. Maintaining server efficiency is ideal but costly. TCB provides a perfect mix of remote management software and field expert service to keep your servers in the green 24×7. Weekend? Not a problem. Holiday? Still not a problem. We strive to keep your systems up no matter the day of the year.
Our Available Server Management Services:
Server Monitoring
Critical Notifications
Service Request
Notification System
Device Monitoring (Printers, Routers, etc.)
Backup Monitoring
Exchange and email
Patch Management
Antivirus
Remote Control
Reports
Speak To A Managed IT Service Expert Today at TCB Inc.
Obtaining expert managed IT services does not have to be complicated. At TCB Inc., we have modernized managed IT service provider solutions and we are able to successfully and efficiently provide the best service. For more information on our managed IT services, contact the professionals at TCB Inc. by calling 703.783.2781 or requesting a consultation online today. Our data centers are located in Dallas, TX, and Tysons Corner, VA.