Our managed IT services provide companies the ability to focus on their core business functions by allowing us to handle all of their core IT operations and responsibilities. By outsourcing these responsibilities, small to medium-sized businesses are able to receive expert IT support at just a fraction of the cost when compared to companies that employ an in-house IT team for the same level of support.
Comprehensive Managed IT Services
As a Northern Virginia managed IT services provider, we aim to alleviate the stress and headache of IT-related issues and problems small to medium-sized businesses often face. Our managed IT services are tailored towards all types of industry-specific IT needs and requirements. The following managed IT services help organizations improve internal efficiencies and ensure IT infrastructures are reliable and secure.
Data Backup & Disaster Recovery
As more companies move towards an IT cloud infrastructure, it is becoming increasingly important to ensure data is being consistently backed up and disaster recovery protocols are in place. Our data backup & disaster recovery services ensure data can be restored and recovered in the event of a costly data breach or cyberattack.
View Data Backup & Disaster Recovery Services
Desktop Management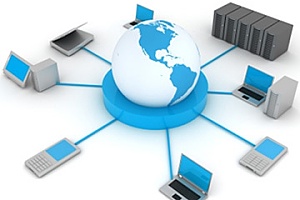 Most will agree that desktop management demands a lengthy amount of time and attention. Issues can drag on for hours on very low margins with high costs. However, most will also agree that these individual issues cannot go unnoticed. That is where TCB steps in.
Utilizing our remote management software and services, it is possible to increase efficiency while decreasing costs. If the problem can not be solved remotely, TCB will create service tickets and dispatch field technicians to the affected site.
Hosting
The need for reliable, secure and fast hosting cannot be understated. Websites that are either slow, not secure or continuously go down inevitably lose money to their bottom line; whether the loss of income comes from a data breach or a decrease in website traffic due to the inability to access the website or frustration of slow loading speeds. At TCB, we provide hosting services that enhance website speed and security and offer 24/7 IT support to handle any issues that may arise.
IT Assessments
All IT infrastructures run into issues at some point and without a continuous assessment of an infrastructure's security and health, companies can be blindsided by issues and risks that could jeopardize operations for a lengthy period of time. The IT assessments performed by TCB give companies full visibility of their IT infrastructure, providing invaluable insight that could help prevent a costly data breach or cyberattack.
IT Security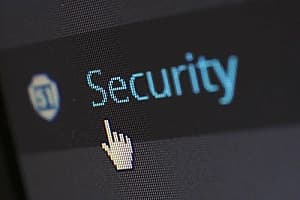 As cyberattacks and data breaches rise, it is becoming increasingly important to ensure employees and customers data is safe and IT infrastructures are secure.
Our IT security services are designed to identify, prevent and protect against potential security risks and threats that could be detrimental to companies' success.
Network Installation & Integration
The network installation and integration services at TCB provide companies with networks that are optimized for speed, efficiency and reliability. Our IT specialists evaluate and compare the current state of a business' network infrastructure to the business' network usage and monthly traffic to ensure the network is able to handle the traffic load.
View Network Installation & Integration Services
Remote Monitoring & Management
TCB focuses on the only real way to run IT operations: Proactively. Period. With a break-fix method, being in a panic becomes somewhat of the norm. Every day is a juggle between manpower, cost, and consistency. Utilizing our remote monitoring and management services, you will never have to sign up for a gig like that again. Simply use our managed IT services to complement your current IT staff, or we can become your sole IT support mechanism.
Usually, growing your business means beefing up your IT manpower but there is a better way. With TCB at your disposal, let our remote management software and expert field technicians take care of the toughest server and desktop related issues.
Server Management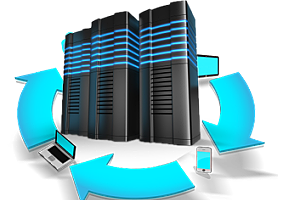 The dreaded event viewer… everyone's favorite. Scrolling through hundreds of server alerts, finding what might be the problem, and researching it in circles. Not to mention, in the meantime high cost, lost efficiency and lost productivity. All of these issues can easily lose your clients.
TCB provides a perfect mix of remote management software and field expert service to keep your servers in the green 24×7. Weekend? Not a problem. Holiday? Still, not a problem. We strive to keep your systems up no matter the day of the year.
Spam Filtering
Our spam filtering services are able to detect emails that may contain malware or viruses and prevent those emails from entering, protecting companies from ransomware, spear-phishing or impersonation fraud attacks.
Speak To A Managed IT Service Expert Today at TCB Inc.
Obtaining expert managed IT services does not have to be complicated. At TCB Inc., we have modernized managed IT service provider solutions, and we are able to successfully and efficiently provide the best service. For more information on our managed IT services, contact the IT specialists at TCB by calling 703.783.2781 or requesting a consultation online today.