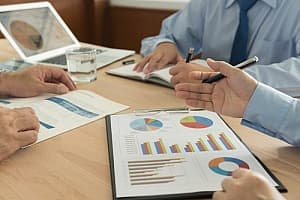 Ensuring your IT systems are running smoothly is imperative to a successful business flow. If your company's IT system is down or consistently having issues, you may need to implement regular IT assessments. An IT assessment is a thorough review of a company's tech systems and environment. These assessments evaluate the overall IT infrastructure, showing potential security risks that allow IT teams the ability to make adjustments and improvements. These assessments are able to identify key bumps in a business's IT system and provide a clear path in order to combat them.
TCB is an affordable IT solutions provider who offers companies services that accurately measure their IT capabilities. We work to present straightforward results, and supply our clients with the best possible solution for any IT problem that may arise. Our IT assessment (ITA) services will give you an invaluable perspective, allowing for full visibility of which areas are working well and which need improvement.
Basis Of An IT Assessment
At TCB 24×7 Expert Network IT Support, we base our ITA off of six components. Network Management, Network Topology, Network Security, Server Infrastructure, Network Services, and Network Applications. The grading of these six components allows TCB's analysis to range from internet connectivity to financial management. By basing our findings on these factors, we are able to effectively find an IT solution that will best benefit your company. The combined score of each section reveals your Network Health Index, how stable and effective your system is for the public to access. Using these components, TCB goes through a strategic process in order to provide businesses with the strongest course of action moving forward.
The IT Assessment Process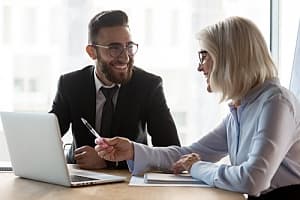 The process of how this data is collected is done in four steps. It begins with an on-site consultation, which leads to on-site data collection. The data collected in this second step is imperative to the overall ITA. TCB will examine your current software and hardware and compare them against proven systems. Once the comparison has completed, we will put together a report to better communicate our findings. In our report, an executive summary of your company's specific Network Health Index will be included as well as data analysis, best practices, and any recommendations we have. Lastly, TCB will meet with you to present the findings and suggest the next steps that we think will best help your business's IT systems.
Speak To An Experienced Managed IT Service Provider Today
IT assessments do not have to be a complicated task. The modernized IT assessment solutions at TCB Inc. successfully keeps your business sharp and competitive. For more information on our information technology assessments, contact the professionals at TCB by calling 703.204.2958 or requesting a consultation online today.