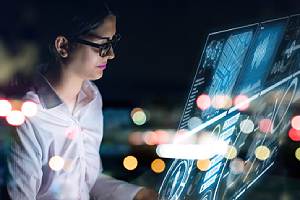 Technology can transform a company, or, if a company does not stay on top of emerging technology trends, it can cause devastating disruptions. According to a Deloitte report, 87 percent of companies believe that digital transformation will disrupt their industry, but only 44 percent are prepared to address a disruption if one should occur. While a company cannot always anticipate future technical complications, it can improve its business functions in the present and prepare for potential disruptions. A CTO consulting can provide organizations with invaluable guidance and advice in all areas of IT, such as software, infrastructure, frameworks and information.
CTO Consulting In Brief
CTO consulting services are suitable for businesses in all industries and all sizes, including fast-growth companies, mid-cap companies and even startups. These services aim to deliver businesses with C-level strategies that help improve technology application, allowing team members more time to focus on their core responsibilities.
These consulting services are customized to accommodate all organizations, whether a company needs assistance with a single project or would like to maintain a long-standing relationship. Consulting CTOs have extensive experience in their chosen industry and are able to develop innovative ideas based on the latest technological advancements in each field. CTO consulting services can simplify business functions to boost productivity in the workplace and maximize company profits.
CTO Consulting Helps Improve Business Functions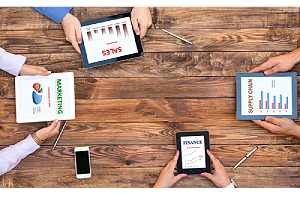 A consulting CTO plays a critical role in helping an organization meet its ever-changing technological needs. Consulting CTOs take into account both the short-term and long-term needs of an organization and utilizes available capital to help an organization reach its objectives. Consulting CTOs generally work directly with the chief executive officer (CEO) of a firm and other leading professionals in an organization to help improve business functions and encourage growth.
Technology has moved away from physical assets and is more dependent on virtual assets, making CTO consulting an essential service. There are many different ways in which CTO consulting services help improve business functions, such as the following:
Provides Businesses with the Help They Need
Hiring a full-time CTO can be a costly endeavor and most growing businesses cannot take on this additional cost. Outsourcing these responsibilities to a reputable IT consulting company is often the most cost-effective and practical option. Expert IT consulting companies offer a wide range of services designed to meet their clients' unique needs. These companies are often made up of team members that specialize in many different areas, which gives enterprises access to a variety of skill sets.
The rapid rise of technology can put a real burden on today's businesses. Fortunately, CTO consulting services are available to help businesses keep up with new IT trends and leverage these technologies to improve business functions.
Suggests Appropriate Development Strategies
Consulting CTOs can provide businesses with guidance on a wide range of technical topics and suggest appropriate development strategies based on their budget and unique needs. For example, a consulting CTO may recommend a suitable piece of software or new technology that aligns with the company's business goals.
Businesses can also receive advice about different programming languages, web application frameworks, software development methodologies, software architecture and other IT components that could propel growth and enhance business functions.
Establish Quality Standards for All Technology Used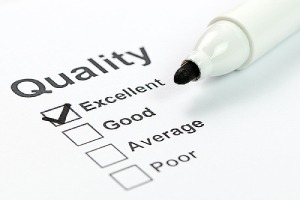 Companies are responsible for meeting certain quality standards for every technology they choose to use in their business operations. However, meeting these standards can often be challenging, especially for businesses unfamiliar with new or evolving technologies. Consulting CTOs can also help in this regard by sharing their knowledge of the quality control process.
A consulting CTO has a solid understanding of software development best practices. They are also able to establish quality standards for coding conventions, software architectures, quality assurance processes and documentation requirements at the start of a project. This can help ensure that the business can grow undisturbed and continue to meet critical quality standards and stakeholders' expectations.
Reach Out to an Expert IT Consulting at TCB Inc.
Consulting CTOs provide many different services that can help improve business functions and address possible gaps in IT processes and technologies. These professionals are able to identify specific risks associated with the technologies used in projects, provide relevant insights about systems and technologies and help improve the overall productivity of employees. Consulting CTO services also extend outside of an organization and can positively impact contacts and clients.
More than ever before, companies are realizing the importance of updating their current technology infrastructure and integrating new technology solutions to enhance their business functions. To learn more about how CTO consulting services can help an organization or to speak with an expert IT consulting professional, contact TCB Inc.