If you have remote workers, chances are they don't always work from home. Sometimes there are just too many distractions.
Maybe they spend a few hours in a local coffee shop. Yes, it can be noisy, but there's definitely no temptation to load the dishwasher or talk to the parcel delivery guy.
But before you encourage your people away from their home offices, it's really important you train them how to safely use public Wi-Fi.
I know that might sound strange. But a recent study showed that nearly a quarter of Wi-Fi hotspots across the world are not encrypted in any way.
That means anyone sat in the coffee shop could intercept and store all traffic. And browse through it checking for interesting data.
While it's worth noting that modern banking and messaging apps don't transfer unencrypted data, you could still potentially still open your business up to a severe data breach.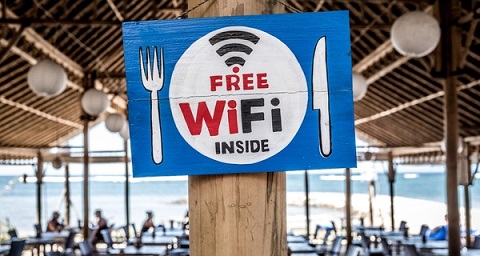 Here are some rules all staff connecting to public Wi-Fi need to follow:
DON'T trust networks that aren't password protected
DO remain alert – it can be simple for hackers to get the password to the connection
DO turn off your laptop's Wi-Fi connection when you're not using it
DO enable the 'Always use a secure connection' option on your devices
DO use a VPN if possible (Virtual Private Network, a safer connection to your office)
If you need advice on how to keep your remote workers secure, that's what we do. Give my team a call.