Managed IT services are integral to modern business operations because they provide essential support in navigating the evolving landscape of technological advancements. These services aid organizations in staying competitive by alleviating the burden of designing and maintaining an effective internal IT structure which can be a complex and challenging endeavor. By outsourcing IT management to TCB Inc., businesses gain access to cutting-edge tools and expert guidance which ensures they remain updated with the latest industry trends. Services provided by TCB Inc. often encompass cybersecurity measures which bolster the company's digital defenses and ensure the protection of sensitive data. Having managed IT services offers businesses a comprehensive solution to effectively manage their technological needs so they can focus on their core competencies.
What are Managed IT Services?
Managed IT services refer to the delegation of an organization's IT operations to a specialized third-party, known as a Managed Service Provider (MSP). These MSPs shoulder the responsibility of maintaining and optimizing a company's IT infrastructure which may encompass various tasks such as network management, cybersecurity, data backups, and on-demand support. The services offered by TCB are highly beneficial for all enterprises, but especially for small to medium businesses (SMBs) who need industry-level technological capabilities at a fraction of the cost of an internal IT department. The managed services model simplifies IT management and frees up internal teams to focus on business-specific tasks while offering predictable pricing for the services rendered. The ultimate goal of TCB is to help companies manage IT services to alleviate the burden of maintaining and upgrading complex IT systems so organizations can focus on their core business operations.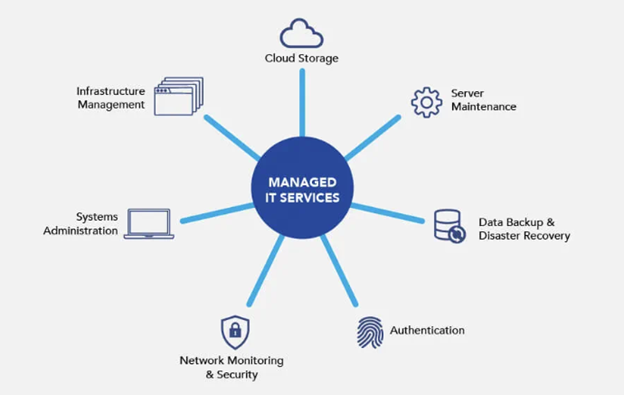 Why Do You Need Managed IT Services?
The growing popularity of managed IT services among businesses, including Fortune 500 companies stems from the significant advantages these services offer. By outsourcing IT operations to TCB, organizations can increase their productivity and efficiency while ensuring they stay up to date with the latest technological advancements.
Key factors driving the demand for managed IT support services include: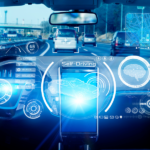 Technological Advancement: The rapid pace of technological innovation puts pressure on organizations to stay current, which is a task that is easily delegated to the expertise of MSPs.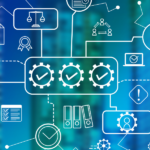 Regulatory Compliance: Businesses must ensure the technologies they use meet various industry and legal compliance standards which managed IT services provided by TCB can assist with.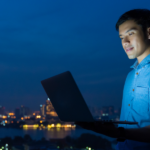 Internal Expertise: In-house teams often lack the necessary technical proficiency to handle complex IT operations effectively.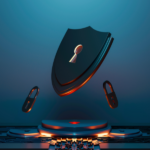 Cybersecurity: A rise in cyber-attacks on organizations requires robust cybersecurity measures. This function is something TCB is well-equipped to handle.
Managed IT services also provide a considerable financial advantage. Businesses often face unexpected costs associated with hiring and training new staff, managing IT equipment, handling security, or deploying systems. TCB can alleviate these unpredictable expenses while offering our expertise and insights at predictable monthly costs. This converts substantial upfront expenditures into manageable monthly payments. This cost predictability and the ability to focus on core business issues rather than IT management tasks make managed IT services an invaluable resource for businesses.
Common Challenges that Require Managed IT Services
Managed IT services often prove beneficial for organizations facing various IT-related challenges. Generally, these services are particularly advantageous for three categories:
Small Companies: Small businesses often lack the resources to hire an in-house IT team, yet their systems and IT-related issues are too complex to manage independently. Managed IT services provide the expertise businesses need without the cost of a full-time staff.
Overburdened IT Departments: Some organizations have in-house IT departments inundated with routine tasks like end-user support, troubleshooting, and software upgrades, leaving little time for strategic initiatives or long-term objectives. Outsourcing these routine tasks to TCB can free up the internal IT team to focus on higher-level tasks.
Complex IT Projects: In some cases, an organization's IT department can manage day-to-day operations but lacks the specific expertise needed for complex projects. Such projects might include infrastructure upgrades, migrations, or implementing Security Information and Event Management (SIEM) solutions. TCB can provide the necessary expertise for these specialized projects.
By offering a flexible and scalable solution to these common IT challenges, managed IT services allow organizations to focus on their core competencies, improve efficiency, and effectively manage their IT infrastructure.
Comprehensive Managed IT Services
As a Northern Virginia managed IT support services provider, we aim to alleviate the stress and headache of IT-related issues and problems that small to medium-sized businesses often face. Our IT managed services are tailored towards all types of industry-specific IT needs and requirements. The following managed IT services help organizations improve internal efficiencies and ensure IT infrastructures are reliable and secure.
Data Backup & Disaster Recovery
As more companies move towards an IT cloud infrastructure, it is becoming increasingly important to ensure data is being consistently backed up and disaster recovery protocols are in place. Our data backup & disaster recovery services ensure data can be restored and recovered in the event of a costly data breach or cyberattack.
Hosting
The need for reliable, secure, and fast hosting cannot be understated. Websites that are slow, not secure, or prone to go down are impacted 2-fold. Not only do these problems cause loss in revenue by impacting the overall user experience, but they can also impact your site's ability to rank because each of these problems are penalized by major search engines. This inevitably results in a decline in online visibility which impacts your company's bottom line. At TCB, we provide hosting services that enhance website speed and security and offer 24/7 IT support to handle any issues that may arise.
IT Assessments
All IT infrastructures run into issues at some point and without a continuous assessment of an infrastructure's security and health, companies can be blindsided by issues and risks that could jeopardize operations for a lengthy period of time. The IT assessments performed by TCB give companies full visibility of their IT infrastructure which provides invaluable insight that could help prevent a costly data breach or cyberattack.
IT Help Desk
Having access to expert IT specialists 24/7 can not only improve internal efficiencies but can also increase revenue for companies that offer SaaS to their customers. TCB's IT help desk services provide small to medium-sized businesses with expert IT support and troubleshooting 24 hours a day, 7 days a week to verify their organization will remain up and running with no delay.
Network Installation & Integration
The network installation and integration services at TCB provide companies with networks that are optimized for speed, efficiency and reliability. Our IT specialists evaluate and compare the current state of a business' network infrastructure to the business' network usage and monthly traffic to ensure the network is able to handle the traffic load.
Outsourced IT Support
Outsourced IT support stretches far beyond simply providing help desk training — it handles all aspects of your IT infrastructure, including cloud deployments, database migrations, governance, risk & compliance, and more. With TCB, your organization can rest assured knowing its outsourced IT department will handle all its information technology needs on-demand without having to go through the hiring and vetting process required for an in-house team.
Spam Filtering
Our spam filtering services can detect emails that may contain malware or viruses and prevent those emails from entering which in turn protects companies from ransomware, spear-phishing, or impersonation fraud attacks. This will eliminate the stress and worry that often comes with managing company email inboxes and ensuring employees are not exposed to potential threats.
What are the Benefits of Using Managed IT Services?
Managed IT services bring numerous advantages to businesses of all sizes and across all sectors, driving growth, efficiency, and security in their operations. These benefits fall into several key areas:
Expertise and Skills: IT managed services fill the gap when specific skills or experience are lacking internally which allow teams to concentrate on innovation rather than routine tasks. TCB comes with a wealth of experience in areas like cybersecurity, industry compliance, and practical knowledge which contributes to risk mitigation and smooth infrastructure operations.
Cost Effective Savings: Small to medium businesses (SMBs) can benefit from managed IT services at a significantly lower cost than maintaining an equivalent internal team. TCB operates on subscription-based models that make forecasting and tracking expenses easier. Predictable and consistent costs free SMBs to focus on mission-critical tasks like business development and marketing.
Reliability and Service Dependability: Managed IT services increase service reliability and reduce interruptions. TCB operates using service level agreements (SLAs) that clarify expectations, making IT services and utilities (electricity, internet, etc.) more reliable. With MSPs, clients receive dedicated attention on the maintenance and performance of their IT system, without the distractions of other responsibilities.
Efficiency and Productivity: Outsourcing IT tasks to managed services allows organizations to focus on revenue-generating tasks. TCB provides guidance or recommendations to help optimize infrastructure performance, leading to increased productivity and improved ROI.
Improved Uptime Management: Managed IT services providers can perform system updates and maintenance during off-hours due to their flexible schedules, leading to greater uptime and fewer workflow disruptions.
24/7 Infrastructure Availability: With the help of remote network monitoring technologies, TCB can manage your IT systems round-the-clock and address issues before they can impact your organization significantly.
Reduced Dependence on Tribal Knowledge: TCB adopts standardized practices and document critical aspects of the business environment and any subsequent changes which ensures continuity even when key IT personnel leave the organization.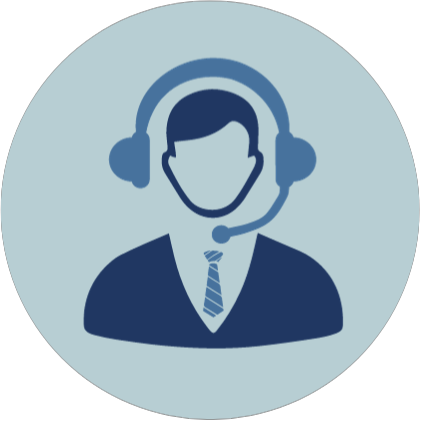 Contact Us
Ready to start increasing productivity and start lowering your IT costs?
Why Choose TCB Inc
Choosing TCB Inc. as your Managed Service Provider (MSP) offers multiple benefits that ensure seamless IT operations for your business.
TCB provides flexible cooperation models which cater to your organization's unique needs by offering comprehensive IT services or co-managing responsibilities with your internal IT department or other vendors. This flexibility means TCB can adapt to your business model and maximize your IT effectiveness.
At the heart of TCB's services lies a focus on transparency, trust, and high-quality service. We underscore this commitment by defining terms and Key Performance Indicators (KPIs) in a Service Level Agreement (SLA). This offers clarity on what services will be delivered and when. This fosters a trusted partnership with predictable results.
TCB emphasizes 24/7 availability and rapid response times. We monitor your infrastructure health around the clock and ensure urgent fixes within a maximum of eight hours and delivery of new functionality within one day to two weeks.
Smooth communication is key to TCB's customer service. We tailor our communication strategy to your preferences while offering customized tools, timing, and even language compatibility for non-English-speaking teams. This commitment to clear and effective communication ensures that you're always informed and in control.
When working in co-managed cooperation mode, TCB supports the transfer of knowledge to your IT team members. This process empowers your architects, developers, testers, DevOps engineers, IT support specialists, database administrators, and security administrators with the skills and understanding needed for optimal performance.
TCB guarantees the quality of our services and the security of your data. By upholding an ISO 27001-certified mature information security management system, we utilize advanced technologies, skilled professionals, and robust security policies to ensure your data remains safe. Our quality-first approach ensures that your business derives maximum value from your cooperation.
What is a Managed Service Provider (MSP)?


A Managed Service Provider (MSP) is a specialized third-party company responsible for delivering and managing a range of technology-related services for businesses. These services are defined in response to client needs and are outlined in a Service Level Agreement (SLA). This SLA delineates terms such as acceptable downtime, disaster recovery measures, technical support, and help desk operations which ensures the MSP is held accountable for the quality and functionality of the services or equipment provided.
The MSP model operates on a monthly subscription fee paid by the client, offering numerous benefits including improved operational efficiency, reduced costs, and streamlined IT management. Essentially, an MSP functions as an outsourced IT department, maintaining, anticipating, and evolving the IT needs of a business, thus allowing companies to focus on their core competencies while benefiting from expert IT services.
What is the Managed IT Service Model?


The Managed IT Services Model is a tiered system of services offered at a flat, recurring rate with the level of automation and management increasing commensurately with each service tier. Businesses can adjust their service tier based on their needs and demands while only paying for the services they require. This model includes essential off-site services such as remote monitoring and management, help desk solutions, backup and disaster recovery, all of which are considered integral to maintaining core business functionality.
The Managed IT Services Model can enhance business efficiency and offers Software as a Service (SaaS) based solutions at a competitive price compared to in-house options. It also doesn't render internal IT professionals obsolete. Instead, they can serve as endpoint liaisons who manage the relationship with the MSP while providing feedback and analyzing reports. MSPs take care of most routine work which frees up the IT professionals to tackle more complex projects and tasks, effectively enhancing their efficiency. In this way, Managed IT Services become a valuable resource for businesses of all sizes at any stage of growth, by providing a flexible, cost-effective solution for their IT needs.

What is a Managed IT Service Contract?


The service contract that managed service providers use is called the master services agreement (MSA). This agreement clearly establishes the legal and contractual terms and conditions of the managed service engagement. It outlines what services are to be rendered and how the MSP will be accountable for delivering those services. An important element of this contract is the Service Level Agreement (SLA). The SLA identifies the scope and quality of the services the MSP will deliver. The SLA also outlines how the success of those services will be measured, which ensures accountability on the part of the MSP. Sometimes the SLA is sufficient for smaller projects but it is often part of the provider's MSA for complex projects with a large budget and scope.

What Kind of Managed IT Services are Generally Offered?


Managed IT services are tailored to a business to improve an organization's technology structure and performance. These services can include:

Proactive Monitoring and Maintenance: This involves continuous oversight and upkeep of IT systems including servers, desktops, and mobile devices. Practices like predictive and preventative maintenance and patch management can stop system failures before the present themselves and ensure long term optimal performance.
Cloud Management: TCB delivers diverse cloud-based solutions from specific applications as SaaS to complete platforms or infrastructures as a service (PaaS or IaaS). Working alongside renowned cloud providers like AWS, Google, and Microsoft they enable businesses to grow and adapt rapidly without hefty investment in data centers and IT infrastructure.
Security Services: TCB delivers robust security measures from routine software patching to advanced threat hunting and incident response services. Their security practices can be tailored to protect both traditional and cloud-based infrastructures, ensuring high levels of data security in an increasingly perilous cyber environment.
Data Backup and Disaster Recovery: TCB safeguards an organization's data integrity by implementing efficient backup systems and robust disaster recovery plans. This ensures that in the event of a disaster, data can be swiftly recovered and minimizes downtime and associated costs.
Compliance and Auditing: By keeping up to date with the latest compliance standards, TCB can help reduce risks associated with handling sensitive data and information. We ensure that organizations meet industry-specific regulatory requirements, thereby minimizing the risk of penalties and reputational damage.
Analytics and Performance Reporting: TCB provides regular performance evaluations and detailed reports which enables organizations to assess their network's efficiency and other vital metrics. This aids strategic decision-making and the identification of areas for improvement.
Managed Communications: TCB offers unified communication services and consolidates various channels such as telephony, multimedia, and data communications into a single network. This enhances the ease and efficiency of organizational communications.
Managed Print Services: These services cover the remote management and maintenance of printing hardware, including updates, repairs, and supply management. These can help businesses with large printing needs operate more efficiently and cost-effectively.
Project-Based IT Services: For specific IT projects such as major software implementations or technology evaluations, TCB provides the requisite expertise and administrative support. This enables organizations to successfully complete IT projects within set timelines and budgets.
End-User Services: End user services commonly include a help desk or service desk solution that centers on the IT assistance processes an organization offers to its employees and customers. Users can resolve technical issues related to operating systems, applications, connectivity, and more, thus enhancing their overall user experience.
On-Site IT Services: Sometimes called managed field services, this involves TCB deploying technical experts to a particular location for a range of IT activities, including equipment installation, site assessments, and more. TCB is responsible for task scheduling, technician dispatch, issue logging, and post-task communication.
How Do MSP's Determine Service Cost?


Managed IT services' cost varies based on several factors and can be structured in different ways, including per-device, per-user, and all-inclusive pricing models. The chosen model often depends on the specific requirements of the client and the nature of the services provided.

Per-device model – Service providers charge a flat fee for each device they manage. This method is commonly used for services such as remote monitoring and management.
Per user model – If a user operates multiple devices like laptops, tablets, and smartphones, providers might shift to a per-user model, charging a single fee that covers all devices used by one user.
All-inclusive pricing – Establishes a flat fee for all of the managed IT services that a service provider delivers to its client. This model offers the advantage of predictability, enabling customers to better forecast their IT costs and service providers to secure a consistent monthly recurring revenue stream.

In addition to these, MSPs can also offer flexible pricing models tailored to the nature and level of the support provided. For example:

Per-ticket pricing: Clients are charged based on the volume of incidents resolved monthly. This is best suited for Level 1 and Level 2 support and security management.
Fixed monthly fee: Clients pay in advance at a reduced hourly rate for continuous support. This is ideal for Level 3 support such as defect fixes and minor functional changes.
Time & Material (hourly billing with a cap): Clients receive an end-of-the-month invoice based on the reported hours or efforts per month. This model is appropriate for substantial changes or introducing new functionality to applications or IT infrastructure components.
Mixed model (Fixed Monthly + Time & Material): Clients can combine different pricing models to best fit the required activities comprising their service suite. This is ideal for long-term cooperation entailing miscellaneous services.

While transitioning to these pricing models can be challenging, especially for service providers accustomed to hourly billing rates, establishing predictable and repeatable processes can ease this transition and ensure a sustainable managed services pricing model.

Considerations When Choosing Managed IT Service Providers


Selecting a Managed IT Service Provider (MSP) necessitates careful scrutiny and comprehensive assessment. The crucial factors to take into account include:

Accountability: The MSP should have well-defined, actionable Service Level Agreements (SLAs) that include clear reporting of services and system performance. This ensures transparency and accountability.
Strategic IT Planning: The MSP should be a partner in strategic IT planning, facilitating infrastructure upgrades, configuration alterations, and expansions in alignment with your business objectives. Their planning should extend beyond immediate needs into the future.
Track Record: It's important to check an MSP's track record with other businesses of similar size in the same or similar sector or industry. MSPs that can't provide references from businesses of comparable size in a related industry might not have the necessary skills or experience to deliver desired business outcomes.
Assessment of Current IT Systems: It's critical that the MSP understand the client's IT needs, budget constraints, and resource availability to ensure that they can help reach the business's IT goals. By understanding both short-term and long-term business goals, an MSP can determine whether a client just needs support or a fully managed IT services.
Audit of Current Systems: The first step of an engagement with an MSP is for them to perform an audit of the client's IT infrastructure. This will help the MSP determine where there are inefficiencies while also showing the client the MSP's competence levels with regards to specific hardware, software, and industry or compliance standards.
Scalability and Flexibility: The chosen MSP should have the capacity to scale with your business and should ideally exceed your current needs in terms of bandwidth, service hours, and expertise. This is especially important if you're planning substantial infrastructure changes, like cloud migration.
Cybersecurity Risks: Many MSPs may not specialize in cybersecurity, potentially leaving your business vulnerable. Ensure the MSP has a robust focus on protecting sensitive data, particularly in the event of a data breach.
Cost Overruns: While the primary goal of contracting an MSP is to stabilize and protect IT investments, costs may significantly differ from your expectations due to unforeseen circumstances, such as the MSP installing hardware without your consent. Ensure all costs are transparently outlined in the SLAs to prevent such situations.
What's the Difference Between Managed IT Services and Cloud Services?


Managed IT Services and Cloud Services, while often discussed together, are distinct in terms of their service offerings and scope.

Managed IT Services – Refers to the practice where businesses outsource their IT operations to an expert third-party organization known as Managed Services Provider (MSP). Depending on what is agreed upon in the Service Level Agreement (SLA), these MSPs may be responsible for managing all of or a portion of a business's IT systems. Services may include managing infrastructure, providing network security, facilitating data backup, or offering strategic IT consulting.
Cloud Services – Are on-demand services provided over the internet from a cloud computing provider's server. These can encompass a range of offerings such as Software as a Service (SaaS), Infrastructure as a Service (IaaS), or Platform as a Service (PaaS). However, these services typically do not include managing the customer's workload itself.

These two services often intersect as MSPs frequently leverage cloud platforms to deliver their services. However, the difference lies in the breadth and depth of management offered. Managed IT services provide a more hands-on and holistic approach to managing a company's IT infrastructure, whereas cloud services focus on delivering specific services on-demand via the cloud.

Managed IT Service Trends


Managed IT services have become more and more integral to smooth business operations as technological advances rapidly accelerate. The global market for managed IT services is expected to grow at an exceptional rate to accommodate new emergent technologies. MSPs will need to continue to evolve to ensure they are able to stay up to date with evolving trends.

Adoption of Emerging Technologies: New emergent technologies like generative AI, blockchain, and edge computing can provide businesses with opportunities to increase production, efficiency, and revenues. Businesses won't be able to develop expertise in house for many of these opportunities, so MSPs will need to learn how to integrate these technologies into the IT infrastructure of their clients to keep them competitive.
Increasing Cyber Threats: Businesses will be left vulnerable without a capable team of cybersecurity experts to protect their IT infrastructure as AI increases the likelihood of a successful cyber-attack. MSPs with cybersecurity competencies will be extremely valuable because they can help prevent attacks and aid in recovery efforts if an attack is successful.
Surge in Mergers and Acquisitions: As businesses consolidate, they can leverage efficiencies by merging IT infrastructures. This task is extremely complicated and requires the help of qualified and capable MSPs to ensure the process is executed smoothly.
Cloud Services: Cloud computing allows businesses to shift their IT and data infrastructure online. MSPs core competencies focus on smooth cloud transition and migration which makes them the perfect solution for their client's digital transformation needs. By allowing MSPs to focus on cloud integration, businesses can focus on their core business objectives without getting bogged down by the technical aspects of managing their IT infrastructure.
Growth of Subscription-Based Technologies: The rapid expansion of subscription-based technologies like Software-as-a-Service (SaaS), Infrastructure-as-a-Service (IaaS), and Platform-as-a-Service (PaaS) provides businesses with reduced costs while increasing scalability and security. MSPs can help transition to these subscription services and manage them efficiently.

Keeping abreast of these trends allows MSPs to deliver superior service and support to businesses, helping them navigate the complex and rapidly evolving technological landscape.