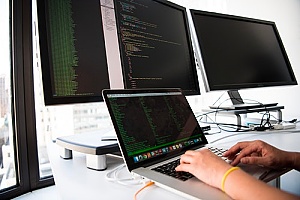 Have you ever considered the possibility of allowing another organization to handle certain duties that relate to the smooth operations of your IT security business? Managed IT services allow you the possibility to delegate tasks to a third-party entity. These companies are called Managed Service Providers (MSPs) and the duties they perform are usually listed in a formal contract known as a Service Level Agreement (SLA).
In 2019, the Technology Services Industry Association (TSIA) reported that 90% of its capabilities needed to use XaaS (Everything-as-a-Service) successfully are "shared with managed services" capacities. Let's take a look at several examples of managed IT services and how they can benefit your organization.
Types Of Managed IT Services
Although there are multiple types of managed IT services, the following six, with the assistance of a third-party organization to perform these services, can make a major difference in how your business is conducted.
Data Backup & Disaster Recovery
This pair of services is designed to help minimize data loss in the event of a breach or other cyber-attack that results in the compromise of sensitive information. If you are an insurance company, a law firm, or a HIPAA-compliant healthcare organization, you may be entrusted with large amounts of personal information. In today's world, that data can be backed up remotely and efficiently, instilling confidence that all your information is properly handled. According to RiskBased Security, there were more than 3,800 breaches that exposed over 4 billion records in the first half of 2019 alone; both of these figures were over 50% higher than those for mid-2018.
Hosting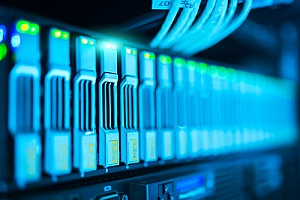 If you choose to host a website via a third party, the site can benefit from additional support that complements the one offered by your organization's employees. The third-party entity will assist you by efficiently modifying certain aspects of your website. The external organization should also be able to provide you with additional strategies to make your website more secure (e.g. firewalls, SSL certificates).
According to FinancesOnline, a B2B and SaaS solutions platform, the global web hosting services industry is forecast to grow at a compound annual growth rate (CAGR) of 15.9% between 2018 and 2023. This worldwide market is also expected to attain a value of $6.5 billion (around 35% of the global shared web hosting market's value) by 2020.
IT Assessments
The main objective of an IT assessment is to thoroughly evaluate an organization's IT infrastructure and determine how well-equipped it is to combat different types of security risks. A third-party organization will conduct an IT assessment by reviewing your network security, applications, and server. Part of this process should involve an examination of both hardware and software to see how they compare to other systems that have been proven to function properly.
It's important to note that your organization should effectively communicate your unique needs and concerns before undertaking an IT assessment. This includes clearly explaining what inefficiencies need to be resolved, verifying compliance with regulations, performing basic security checks, and strategizing a data backup and recovery plan to prepare for a potential breach.
IT Security
IT security is fundamental for combatting various types of cyber attacks such as data breaches, phishing, and denial of service (DoS) attacks. Typically, threats like these choose their targets based on both individual and organization vulnerability; therefore, it's essential to protect your assets by taking measures such as creating multi-factor authentication, encryption, and installing antivirus software. According to research and advisory company Gartner, global spending on cybersecurity is expected to reach $133.7 billion by 2022.
Network Installation & Integration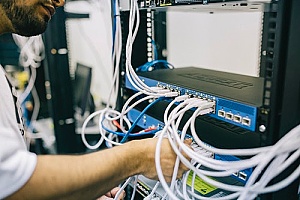 A reputable MSP can put together all of the software and hardware needed to construct your LAN's (local area network) or WAN's (wide area network) foundation and thus ensure that your organization runs on a high-speed network. Remote printing services, content management software, email/communication software, database applications, and accounting systems are examples of key business applications that your organization should install in order to integrate your new network.
IT Help Desk
IT help desk support is designed to assist you with troubleshooting and other similar tasks intended to identify the underlying issues behind technological malfunctions. Contracting services from a third-party entity will often help you save significant time and money with problem resolution.
Speak To A Managed IT Services Provider
Contact the professionals at TCB 24X7 Expert Network IT Support in Chantilly, Virginia to learn more about managed IT services and how they can benefit your organization. Since our founding in 1993, we have been dedicated to providing both small and large companies with greater security. Our technicians also offer 24-hour assistance, so that you are always taken care of at any time of day.
Call TCB today at 703.204.2958 or contact us online for more information about our work.