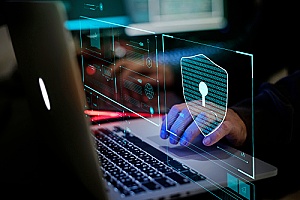 Now more than ever, information can be easily accessed in many different ways. Therefore, it's imperative to develop and maintain sound cybersecurity habits in order to protect your data and assets. A 2018 survey conducted by IBM revealed 77% of organizations lack a formal cybersecurity incident response plan (CSIRP). This study also showed that 60% of respondents cited insufficient investment in machine learning and artificial intelligence technology as the primary reason behind their weak response to cyberattacks.
7 Important Cybersecurity Habits Your Employees Must Adopt
Here are seven good cybersecurity habits to consider developing:
1. Improve Password Security
Passwords represent one of the safest ways to shield private information. There are several steps you should consider to optimize your overall password security:
Choose unique and "strong" passwords: In addition to having a different password for each account, be sure to choose strong passwords. These passwords are longer and have a mix of different types of characters (letters, numbers, special characters, etc.).
Use security questions correctly: Choose security questions that only you know the answers to and make sure not to list these answers on any public profiles, like your social media pages.
Use multifactor authentication: Whenever possible, use multifactor authentication (MFA), which requires you to enter one of three types of information: a password or PIN, a biometric fingerprint, or an ID card.
Use a password manager: A password manager can help you pinpoint repeated or weak passwords.
2. Regularly Update Software & Devices
Routinely updating your devices (tablets, laptops, phones, etc.) and software can help you eliminate bugs and other vulnerabilities. However, be sure to only install updates requested by manufacturer (e.g., Apple, Samsung) websites and app stores that are already built into your devices. Third-party websites often lead to viruses.
3. Flag Suspicious Emails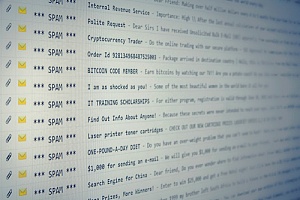 Unfortunately, phishing scams remain extremely common. Examples of red flags of phishing attacks include emails from unrecognized addresses that ask you to download attachments or submit personal information such as your phone number, address, or credit card details. These emails typically have poor spelling and grammar and generic greetings and signatures that don't include names. Cybercriminals often capitalize on events such as economic concerns, important elections, and natural disasters to launch phishing attacks. Other types of similar social engineering attacks include vishing attacks, which use voice communication, and smishing attacks, which use text messages or SMS.
4. Choose Secure Networks
Only share information on trusted networks. If you ever have to use a public network, install firewalls and antivirus software or use a Virtual Private Network (VPN). Wi-Fi Protected Accessed 3 (WPA3) encryption is also highly beneficial. Common risks that unsecured networks face include:
Piggybacking and wardriving
Evil twin attacks: A malicious agent collects data on a network's access point and then impersonates it by using a stronger broadcast signal.
Wireless sniffing: Using tools to steal private data like passwords.
5. Backup Important Files
Backup your most essential files in their own location and routinely test them. An encrypted USB and the cloud are both great options for secure storage. You can perform backups automatically by using Carbonite or iCloud or by manually using tools like Google Drive and Dropbox.
6. Delete Sensitive Data After You No Longer Need It
Many organizations have a policy that delineates how long documents and information should be kept after it's no longer needed. If a primary part of your business involves storing customer data, these clients can request that you remove their information from your system.
7. Make Security Training Mandatory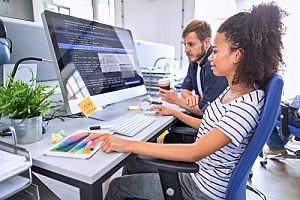 As tedious as it may sound, regular security training (at least a few times each year) can help ensure that all of your employees are properly informed about cyberattack trends. You can host seminars and invite guest speakers to inform your staff about security best practices. Whenever possible, try to share real-life cybersecurity scenarios with your employees.
Speak To The Cybersecurity Pros At TCB
Reach out to the professionals at TCB 24×7 Expert Network IT Support to learn more about the best cybersecurity habits to develop. We have been dedicated to providing efficient IT solutions to small and large organizations throughout Northern Virginia since 1993. At TCB, we fully understand the many cybersecurity risks that companies face, from data breaches to phishing attacks and direct-denial-of-service (DDoS) attacks and are dedicated to combating them efficiently.
Our specialties include data backups (which we can perform both on-site and remotely), IT assessments, network installation and integration, spam filtering, database consulting, and custom software consulting. We are also highly knowledgeable about regulations such as those established by the Federal Information Security Management Act (FISMA). Call TCB today or reach out to us online for more information.