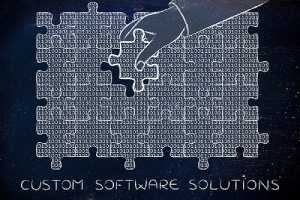 Software remains a valuable business resource that streamlines processes and increases efficiency. It is important that the software your business utilizes is not only functional but also optimal.
A low rate of software malfunction is one of the biggest metrics for success in an organization, particularly one that relies heavily on software for the majority of its business operations. According to Statista, developers around the world cited "changing or poorly documented requirements" as the top reason for software project failure as of April 2015. The data indicates this was behind 48% of instances of software project failure. Underfunding or under-resourcing (40%) was the second-most-common reason for failure.
Types Of Custom Software Consulting Services
Software consulting goes beyond providing expert software-related information to a third party; it provides thorough insights into why a specific custom software development may be a stronger fit for your business compared to another similar platform. Custom software consulting involves conducting an in-depth analysis of both the strengths and flaws of a software program and how an organization uses its software. The three main types of custom software consulting services analyzed here are integration consulting, database consulting and website consulting.
Integration Consulting
Software integration refers to the process of joining several types of software subsystems and applications, with the goal of creating a single unified system. This process benefits any organization that relies on separate systems in order to perform multiple essential tasks such as retaining records of supplier data, logging sales, and organizing client information.
There are four distinct ways to integrate software: vertical integration, star system integration, common data format integration, and Enterprise Service Bus (ESB), the latter of which involves the creation of a custom-made sub-system that permits various systems to communicate with each other at the same time. Due to the increasingly frequent interconnectivity of technologies in our professional and personal lives, as evidenced by the proliferation of the Internet of Things (IoT) devices, integrating systems is important for many businesses.
Database Consulting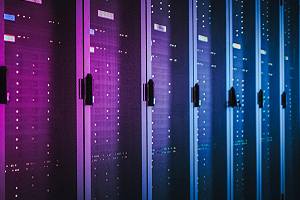 Database consulting involves testing the security of sensitive data after backing up and restoring data in order to avoid catastrophic loss.
Many organizations are now transitioning toward cloud-based data storage. Integration and database consulting are excellent options to pursue in order to ensure that cloud-based data is securely stored. One of the primary purposes of database consulting is to optimize systems for operational efficiency and addressing bug-fixes.
Website Consulting
According to one report by Stanford University, 75% of people base their opinions of an organization's credibility on its website design. Some people may be led to believe that a web developer and a web consultant share the same responsibilities, but these two roles are in fact notably different. Typically, a web developer is simply responsible for a website's layout and design, as well as the coding and programming that are required for these tasks. A web consultant analyzes your website and provides your organization with specific solutions for optimizing your website.
A web consultant creates a strategy that will allow your organization to enjoy a significant return on investment (ROI). A web consultant can represent a major component of business operations, projects and objectives such as the introduction of SEO strategies to drive more traffic to your webpage, make improvements to marketing strategy, or a website redesign. A web consultant typically works independently and can provide insights both in-person and remotely (e.g. via video-conference).
What Are The Benefits Of Software Consulting?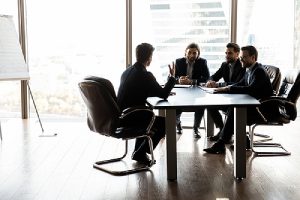 Software consulting can yield valuable results for your organization in several different ways. These services efficiently solve issues to include:
Chaotic code
Improper data handling and other security issues
Using faulty technologies
Underestimating key requirements
Improve team organization
Each year, new software applications with advanced capabilities are being created and developed. Therefore, an experienced software consultant can identify which software programs will help your organization achieve its short-term and long-term goals.
Reach Out To Professional Custom Software Consultants
Contact the experts at TCB 24X7 Expert Network IT Support in Chantilly, Virginia to learn more about the advantages of custom software consulting. Since our founding in 1993, we have been dedicated to providing efficient IT solutions to organizations in the DC Metro Area. Our professionals specialize in a wide variety of fields including data backup and disaster recovery, web hosting, IT assessments, network installation and integration, spam filtering, and custom software consulting.
TCB's professionals are here to help you meet your unique needs, regardless of the size of your organization. Call TCB today at (703) 783-2781 or contact us online for more information about our services.