Remote monitoring and management (RMM) is a category of software generally used by managed service providers (MSPs) to remotely and proactively monitor client endpoints, computers and networks. Also known as network management and remote monitoring software, RMM software helps IT providers transform their operations by making them more effective, efficient and profitable.
Remote Monitoring & Management Overview
The main goal of remote monitoring and management is to monitor a client's business network in an attempt to reduce the risk of network outages and other disruptions that could affect productivity and profitability.
RMM is deployed by installing a small software application, known as an "agent," onto a client's server, workstation, mobile device and other endpoints. The agents feed information about network and machine health directly to the MSP. Managed IT services providers use this information to help keep client networks and machines up-to-date and working properly. If problems do develop, MSPs can usually resolve them remotely.
Main Functions Of Remote Monitoring & Management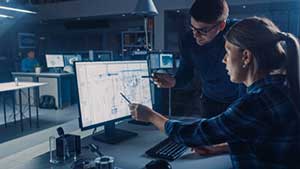 RMM technology provides IT service providers with the ability to manage numerous clients simultaneously without sacrificing quality control. Technicians are able to remotely install and update software, fix bugs and resolve problems that arise without having to travel to the client's place of business. This can save businesses both time and money.
There are also other great benefits that businesses can enjoy when they invest in RMM. Clients pay a monthly fixed price to ensure that their infrastructure continues to run seamlessly. This can save businesses a substantial amount of money compared to hiring a full-time IT employee. End-users can enjoy increased uptime, fewer interruptions and improved performance.
Here is a look at some of the top functions of RMM:
Track Network & Device Health
RMM delivers a wide range of functions that aim to keep IT systems running without disruption. Any amount of downtime can have a negative impact on an organization by immediately reducing revenue and productivity. RMM services remain in operation as long as the system is running, which is 24 hours a day for most modern businesses.
RMM also improves security by identifying potential breaches or weaknesses in network security before the problem becomes larger and more costly. Improved security enables businesses to meet government compliance regulations.
Automate Maintenance Tasks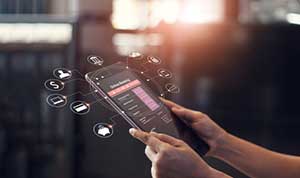 Remote monitoring and management can save companies a significant amount of time and money by automating common IT maintenance tasks. Performing updates on software, applying patches and other similar tasks can be automated using RMM tools on a schedule that best benefits the business. This means that important updates or upgrades can be scheduled after hours or at a specified time that will not interfere with daily business tasks.
IT security is often overlooked which can leave a business vulnerable to data breaches and other cyber criminal attacks. Remote monitoring and management work in conjunction with a client's existing antivirus software to apply crucial patches and updates to keep the system secure.
Provides MSPs With Activity Reports & Data
Reporting is a vital aspect of IT management. RMM tools provide MSPs with detailed activity reports and valuable data that helps establish where a company's IT infrastructure stands in terms of health and performance.
RMM can deliver a wide range of report types, such as alerts, device addition and removal, Windows events, task history, software inventory changes, antivirus activity, scripts, license keys, remote access reports, and network health and performance. RMM technology can give businesses insight into a client's network and help ensure that they remain efficient while keeping costs to a minimum.
Who Should Consider RMM?
Most modern businesses can benefit from the implementation of RMM technology. Both small and large businesses rely on RMM solutions to continuously monitor the health and performance of their systems and networks. This is especially important for businesses that do not have in-house IT professionals to deal with IT issues and monitor for security problems.
Remote monitoring and management is also an excellent option for businesses that do not want to deal with the hassle of performing IT management tasks and would rather leave this responsibility in the capable hands of an experienced managed service provider.
Speak To An Experienced Managed IT Services Provider Today
Remote monitoring and management is one of the most sought-after services for businesses in all industries, and for good reason. With round-the-clock monitoring, business leaders can maintain peace of mind and enjoy proactive support, interruption-free maintenance and automate IT tasks. Companies can also rely on strong defenses against IT threats and vulnerabilities and gain access to improved security solutions.
Today, cybersecurity threats are more common than ever before. Managed service providers offer the innovative services that growing businesses need to maintain a competitive edge and continue to provide customers with stellar service. To learn more about RMM or to speak with an experienced managed IT services provider, reach out to TCB by calling 703-783-2781 or by requesting a consultation online.