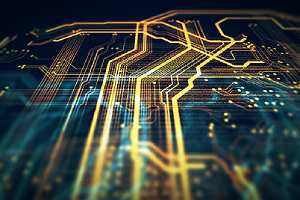 Today, technology and business go hand-in-hand. Technology directly affects nearly all business operations, regardless of the company's size or field. It also has both tangible and intangible benefits that help meet customer demand and maximize company profits. Due to the IT industry's complex nature, many businesses rely on a CTO consulting firm's expertise and specialized skill set.
Hiring an in-house expert can be highly costly and relies on the expertise of just one person. When working with a consulting firm, businesses gain an entire pool of professionals knowledgeable in all things technology. However, it is important to be selective when hiring a consulting firm as not all are made equal.
What Is CTO Consulting?
Also referred to as strategic technology consulting, a consulting CTO is a specialized service for organizations that require IT-related advice and guidance but do not want the expense of hiring an in-house expert. CTO firms deal with nearly all aspects of technology, from software and information to infrastructure and strategies.
Many different types of businesses can benefit from working with a consulting firm, such as startups who may have a vision for their business but have limited technological knowledge. Technology executives may reach out to a consulting firm if a deadline is approaching and they need help completing a project on time or when they want to gain a better understanding of new technology.
Things To Look For In A CTO Consulting Firm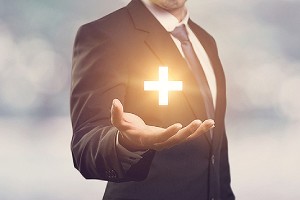 Consulting firms can provide organizations with a wide range of benefits. They can help enterprises complete a business plan by estimating timelines and costs for a business's technology development and deployment and suggest the most appropriate development platform for the company. A consulting CTO can also help a business establish quality standards for coding conventions, software architectures and more.
While many consulting firms offer similar services, not all firms have the same level of experience or expertise. It is important to look at various factors when deciding which consulting firm to hire. Here are some important things to look for in a consulting firm:
Proven Consulting Abilities
A great CTO consulting firm should possess certain skills outside of the technical ones. These professionals must also have strong consulting abilities. A consulting CTO will be responsible for leading a technology team into the future, which means that the firm must deliver advice and guidance in a way that is easy to understand and implement.
CTO consulting firms are typically made up of leaders with strong people skills who can take charge and lead a department towards growth and innovation. Look at reviews and testimonials from past clients to gauge whether the firm has a proven track record in consulting.
Clear Consulting Strategy
A consulting CTO should also deliver clear consulting strategies that effectively improve business functions and help a business reach its objectives. No two businesses are exactly alike, which means that every organization requires its own custom consulting strategy.
Experienced CTO firms can develop and deploy consulting strategies based on a solid understanding of the industry and individual businesses' unique needs. Great CTO consulting firms are also creative and this creativity helps drive innovation. An innovative consulting CTO can be a valuable addition to any organization.
Who Should Consider CTO Consulting?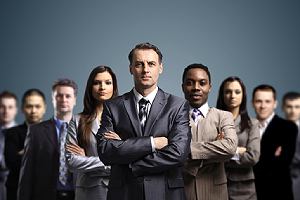 Nearly all businesses can benefit from hiring a consulting firm. Founders of startups may seek out the services of a CTO firm to help jumpstart their new business in a way that gives them a cutting edge. Established businesses may also consider consulting when they want to supplement their technological expertise with specialized knowledge.
Organizations may require a consulting firm's assistance when they need help meeting project deadlines or require a third-party outlook on a challenging problem. Finally, investors may use a CTO consulting firm for technical due diligence.
Speak to an Expert CTO Consulting Firm
There are countless benefits to working with a consulting firm. Businesses can avoid the large expense of hiring an in-house technology expert to take on these tasks and additional expenses like health benefits, training and pension. A consulting firm can deliver businesses with an in-demand skill set and strong consulting and people skills which is a difficult combination to find. Outsourcing to a third-party allows organizations to get the best of both worlds – access to the right talent on a budget that is affordable.
For more information about what to look for in a consulting firm or to speak with an expert consulting CTO, reach out to the IT professionals at TCB 24×7 Expert Network IT Support today.