The average business spends about 3.28 percent of their revenue on IT-related expenses, according to a recent analysis by Deloitte LLP's U.S. CIO Program. Although IT is an essential component in running a business, many organizations waste far too much money unnecessarily. There are many ways that companies can reduce IT costs while maintaining a competitive edge in their industry.
Leverage Updated Technology
Legacy systems can result in a significant loss of revenue over time due to reduced productivity. The right technology can help businesses save money by taking advantage of new technologies designed to improve organization, processes and collaboration.
For example, switching from manual paper documents to online payment services like PayPal or Venmo can reduce accounting errors and streamline the payment process.
Avoid Cost Freezes
Some companies make the mistake of freezing certain costs for a specified period of time. Although this can lead to short-term savings, the expenses will pose a problem again when the freeze lifts. When cutting IT costs, focus on costs that can be reduced or eliminated permanently, not temporarily.
Review Current Financial Accounts
Carefully review all details of the company's current financial accounts, including expense accounts and key balance sheet accounts. There may be areas in which a business can achieve certain cash reductions that are likely to have an immediate impact on the business's cash flow.
Move To The Cloud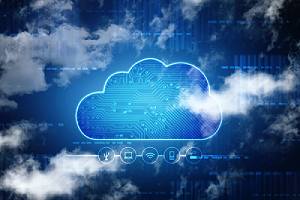 Cloud computing offers a wide range of benefits to modern businesses. It allows organizations to set up a virtual office and makes access to data fast and simple. It can also reduce the cost of maintaining and managing IT systems.
Instead of purchasing costly equipment and systems for a company, business leaders can cut costs by using the resources made available by the cloud computing service provider. The costs of system upgrades and new software and hardware are often included in the contract.
Target Imminent Expenses
Businesses may pay ongoing expenses on a weekly, monthly or sometimes an annual basis. When looking for ways to cut IT costs, focus on costs that will immediately impact the business in the upcoming weeks or months instead of years.
This can help reduce some of the financial burdens that will affect the business in the near future.
Make Use Of Open-Source Software
Business software can be a major expense for an organization. Eliminate the initial cost and recurring annual maintenance costs associated with acquiring software by using open-source software instead.
Open-source is more cost-effective than traditional business software and provides access to source code that allows IT professionals to make modifications.
Automate Business Processes
Modern technologies enable businesses to use technology for automation purposes. Machine learning tools and automation can help reduce or eliminate ongoing business costs by allowing computers to take over manual tasks once performed by humans.
Automation can also free up the time of IT professionals, such as in the case of resetting passwords or granting permissions for things like shared folders. IT professionals can then use this time to focus on other core business tasks, increasing productivity and revenue.
Outsource IT Tasks
Nearly every business has common IT tasks that could be better managed by a third-party. Managed service providers (MSPs) can help businesses of all sizes host, maintain, and manage their organization's IT infrastructure in a more time- and cost-effective way than in-house.
When a third-party IT team is hired, expenses are only incurred based on actual usage, compared to the cost of wages and benefits of hiring an in-house IT team.
Strategically Cut Costs All At Once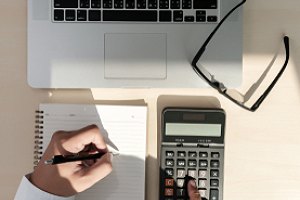 Some businesses try to play it safe by gradually cutting costs over time. This strategy results in cycles of ongoing reductions that can negatively impact a business and create uncertainty.
If the amount of IT expenses cut the first time around is not sufficient, it can lead to ongoing financial stress for a business. When reducing IT costs, plan to cut costs all at once.
Align IT Costs With Business Goals
The amount of money that a business budgets for IT-related expenses impact the organization as a whole. Companies looking to reduce their IT costs must consider their mission-critical business goals and objectives and how they align with IT expenses.
If there are costly IT activities that are not critical to the organization and are geared towards long-term goals, consider postponing them in favor of more urgent activities.
Speak With An Expert Managed IT Services Provider
At TCB Inc., businesses have access to round-the-clock technical support from a team of IT experts. TCB's managed IT services can help reduce IT costs and risks for greater productivity and efficiency. For more information about reducing IT costs, contact the IT professionals at TCB 24×7 Expert Network IT Support.