Remote monitoring and management (RMM) refers to the IT software and tools that help managed service providers (MSPs) locate, update and monitor endpoints for multiple clients. Managing an IT environment that consists of desktops, laptops, smartphones, servers and other devices is challenging. This task is made even more difficult when an MSP must handle many unique environments in different locations. An RMM tool enables MSPs to deliver proactive managed IT services regardless of the client's infrastructure or location.
What Is RMM?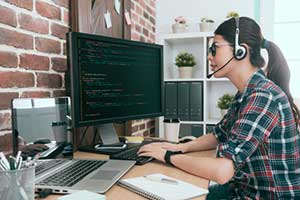 Also known as network management, RMM is a type of platform that helps MSPs automate regular tasks and monitor clients' networks in real-time. RMM is deployed using an "agent" installed on client servers, workstations, mobile devices and other endpoints.
Agents then feed information about machine status and health back to the MSP, and provide insight that helps keep machines up-to-date and maintained. Issues that arise are resolved remotely without having to travel to the client's physical office. RMM technology gives MSPs the ability to manage more clients quickly and efficiently.
Benefits Of RMM
RMM is a modern approach to IT monitoring, maintenance and support. With RMM, enterprises can focus on core business functions while professional MSPs keep systems working properly. The average business experiences 14 hours of downtime each year, according to a survey conducted by CA Technologies. Downtown is very costly, costing an average of $5,600 per minute, according to Gartner.
Remote monitoring and management helps minimize periods of downtime to keep IT devices and networks running seamlessly. It also protects against threats and contributes to improved productivity. Some of the other top benefits of remote monitoring & management include:
Improved Security Measures
Security is a top priority for most businesses. Every day, businesses are obliged to keep business and client information safe and to ensure that sensitive information does not become lost or stolen. Data breaches and other security issues can significantly damage a business's reputation and put them at risk for costly lawsuits. Poor security protocols can also lead to downtime, resulting in lost productivity and financial losses.
RMM continuously monitors business systems to ensure that they continue operating normally. Threats are identified and resolved early on to minimize losses and prevent extended periods of downtime caused by digital threats or technological malfunctions. RMM can also provide business leaders with peace of mind.
Limits User Access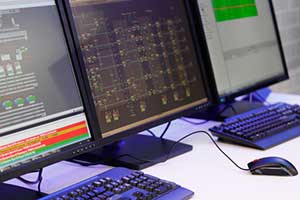 Limiting the number of people that have access to sensitive information can greatly reduce security risks that can lead to the loss or corruption of business or client files. Remote monitoring and management programs can be customized to limit the information that certain employees have access to or that may require special permission.
Administrators can set permission parameters on a "per user" basis to allow certain users to gain access to valuable information, while other users gain access to only basic information. User access can be changed or updated as needed to meet the evolving needs of the enterprise.
Save Money On Travel Expenditures
Business travel accounts for a significant sum of a company's budget. According to the Global Business Travel Association, approximately $1.33 trillion was spent on business travel worldwide in 2017. This number is set to rise to $1.7 trillion by 2022. One of the best ways that companies can save money on travel expenditures is to reduce the number of IT-related issues that arise while traveling.
With RMM, technicians can monitor the activity of the traveler's computer or mobile device from any location. Business travelers can stay in constant communications with IT personnel and have problems swiftly resolved to prevent downtown and costly catastrophes.
Minimized Downtime
Downtime can impact a business in a variety of ways. It can lead to reduced productivity, lost opportunities, data loss, brand damage and possibly even service level agreement (SLA) payouts to customers who are unsatisfied with the company's service. Downtime reduces revenue and makes it difficult for employees to continue serving customers due to their inability to access customer data or complete transactions.
RMM services generally continue performing round-the-clock to best serve businesses. These tools can usually detect problems before they have the chance to negatively impact end-users to prevent a loss of trust from customers.
Speak To An Experienced Managed IT Services Provider
Today, many businesses prefer the convenience and extensive knowledge base of a managed service provider over in-house IT staff. Experienced MSPs use high-level software tools and platforms to remotely monitor and maintain the security and health of an enterprise's network and systems.
Sophisticated monitoring tools are capable of revealing IT problems before they occur so that end-users never even knew they existed. Innovative security tools can identify malicious or suspicious activity and take immediate steps to contain the breach.
To learn more about the benefits of remote monitoring & management or to speak with an experienced managed IT services provider, contact TCB 24×7 Expert Network IT Support at (703) 783-2781 or request a consultation online.