Sales play a pivotal role in any business's growth and ultimate success as sales equate to revenue and revenue helps cover expenses. Unfortunately, some organizations struggle with maintaining consistent sales, often leading to business failure. Approximately 20 percent of small businesses in the U.S. fail within their first year, according to the U.S. Bureau of Labor Statistics, and roughly 50 percent are forced to close their doors by the fifth year. After about ten years, only about one-third of businesses survive.
Finding ways to boost sales is critical for businesses that want to remain open and successful for the long term. Although there are many effective strategies for increasing sales, partnering with a managed IT services provider is the most effective.
What Are Managed IT Services?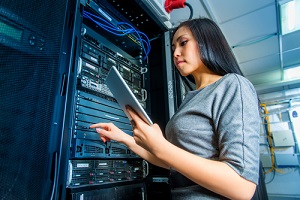 Managed IT services allow organizations to delegate their IT operations to a professional third party with expertise in information technology. Known as managed service providers (MSPs), these outsourced IT experts can take on all types of technology-related tasks, such as data backup, disaster recovery, hosting, IT security, spam filtering and network installation.
Hiring a managed IT services provider can be more cost-efficient than hiring an in-house IT team. Most MSPs offer a flat fee for services provided over a set period. Package deals enable businesses to choose the services they need for a more comprehensive approach to IT management. MSPs use various IT services and strategies to monitor business systems and processes to keep the company running smoothly.
When problems occur, they have the expertise and resources needed to address these issues while minimizing downtime and financial losses. Most managed IT services providers offer round-the-clock services so that businesses are always protected.
How Managed IT Services Boost Sales
There are many ways that managed IT services can boost sales, both directly and indirectly. One of the biggest advantages to working with a managed IT services provider is to protect the business against costly data breaches and other security events.
IT security events have become more common over the past few years, putting businesses at risk for financial and reputational damage.
Proactive Approach To IT Security
An MSP does not wait until a security breach has occurred before acting. They take a proactive approach to IT security by conducting a security assessment or audit and guarding against these events.
Without proper IT protection, a business that experiences a data breach is likely to suffer reputational damage, leading to a sudden drop in sales. However, a business that is known to be trustworthy is likely to see an increase in sales over time.
Improves Employee Productivity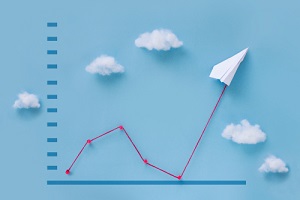 Another major benefit of hiring a managed IT services provider is how this decision will influence workers. Managed IT services are known to increase employee productivity.
When business systems are down or not working efficiently, employees cannot continue working at peak capacity. MSPs use a variety of tools to monitor the health of an organization's IT systems continually.
Continuation Of Normal Business Operations
Managed services providers have applications that send alerts when there is a power surge, potential hardware failure, security incident and similar problems that could prevent employees from continuing normal operations.
This not only results in a reduction of downtime but also enables employees to be as productive as possible. The more productive that employees are, the more likely they are to make sales.
Delegation Of IT Related Tasks
Delegating IT tasks to an MSP can be beneficial for all parties involved. Management can spend less time overseeing employees and more time finding new opportunities for growth.
When businesses spend less time on time-consuming IT tasks like network monitoring and data backup efforts, they can spend more time focusing on ways to make more sales. It is no secret that IT issues can detract business professionals from their core tasks.
Small businesses often suffer the most as they have limited resources and many jobs to take on, leaving little time to focus on primary business objectives. Fortunately, MSPs have the experience, training and expertise needed to handle a wide variety of IT tasks.
Creation Of A More Centralized System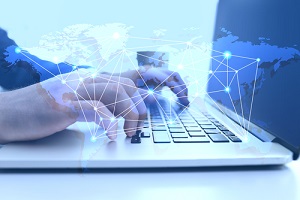 Businesses can also count on their managed services provider to help them create a more centralized system. An MSP can take all of a business's IT systems and servers and create a single central data center.
Not only is this more convenient and streamlined, but centralized systems are also more secure. Companies can gain access to data more efficiently and the speed of operations may improve.
Speak with an IT Services Provider
Businesses with no IT staff or are looking to free up personnel for other tasks often turn to managed services providers for assistance.
Outsourcing IT tasks to an MSP allows businesses to run their business successfully and increase sales instead of continually troubleshooting tech problems. For more information on how a managed IT services provider can boost sales, contact TCB today by calling (703) 783-2781 or by requesting a consultation online.