Many businesses rely on a team of experienced in-house IT professionals to help manage day-to-day operations. An in-house IT team provides businesses with a swift response when problems occur in the workplace. They also have a more intimate knowledge of the IT infrastructure.
However, even the best in-house IT team will likely need assistance as the business grows. Outsourcing IT tasks to a managed IT services provider is an affordable and convenient way to scale a business's capacity and ensure that technical tasks are completed quickly and efficiently by experienced IT experts.
What Is An MSP?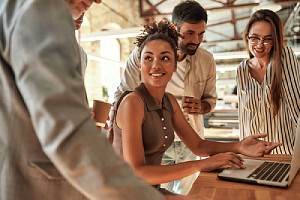 When searching for information on how to best help meet important IT needs, businesses will likely run into MSPs. An IT managed service provider (MSP) is an IT support company that coordinates and manages all or part of a business' IT networks and systems.
Unlike in-house IT teams that typically work directly in the workplace, MSPs work remotely to manage a company's systems and IT assets. An MSP's services can range, but often include IT network monitoring, management of updates, repairs and patches, and integration of new software, hardware, cloud services, infrastructure and staff resources.
MSP Services
MSP services are generally offered at a flat fee per month. This is different from paying in-house IT employees a salary or hiring an IT company that charges by the hour for repairs. The IT support model offered by MSPs focuses on a proactive approach that aims to prevent costly IT problems from occurring instead of waiting until an issue occurs and then resolving it.
An MSP provider acts as an important partner to business clients. Not only do providers assist with IT monitoring and addressing issues as they occur, but they can also help businesses gain access to the latest technology for growing their business. MSPs understand the most effective use of IT to meet critical business goals and objectives.
Benefits Of Outsourcing Managed IT Services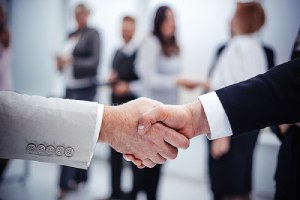 Hiring an MSP to support an in-house IT team can have countless benefits for employers, employees and the business as a whole. Internal IT employees may be experienced in a broad range of technical areas and may understand how to perform general updates, patches and repairs.
However, few businesses have in-house IT teams that are well-versed in all areas of IT. MSPs hire IT specialists that can provide specialized knowledge in complex areas of IT that a generalist simply cannot offer.
Alleviates Stress & Improves Productivity
Working with a reliable MSP can also be convenient. There will likely come a time when one or more of a business's in-house IT professionals become ill, injured or simply quit. When a business encounters a sudden loss of an important team member, it could cause the organization to fall behind or put undue stress on the rest of the team.
When these types of incidents occur, employers can simply delegate more tasks to the MSP. A managed service provider will quickly step in and assist with whatever IT tasks need completing to avoid a loss of productivity.
Complete Team Of Experienced IT Specialists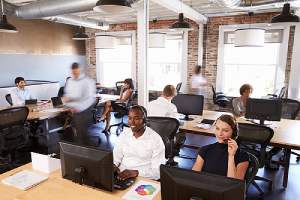 Certain technologies are far too complex for the average in-house IT employee to take on without assistance from a specialist who is experienced in that particular area.
Major migrations to the cloud or an overhaul in software may cause a smaller IT team to struggle. However, experienced MSPs have the knowledge and experience needed to handle all special projects that may arise.
Improves Employee Morale
Working with a managed service provider can even have a positive impact on employee morale. Dealing with repetitive end-user issues day-in and day-out can be frustrating for in-house IT teams. Many businesses choose to outsource these mundane tasks to an MSP to enable their internal IT professionals to focus on more interesting and company-driven projects.
An MSP can set up a remote system that immediately directs any IT issues that may arise to their remote location to allow in-house IT teams to stay focused.
Easier & Cheaper Than Hiring An In-House Team
Best of all, hiring an MSP is much easier than hiring an employee. Employers do not have to create job postings or go through the extensive interviewing and hiring process. They also can avoid the extra administrative work that comes from setting up a salary and benefits for each employee.
Like any professional service, an organization can learn about the MSP services offered and choose an MSP that best fits their needs.
Speak With A Managed IT Services Provider Today
Many businesses assume that an in-house IT staff is the best choice, but many organizations can greatly benefit from a managed service provider's support. MSPs offer optimized uptime, increased consistency and a unique range of IT skillsets that can be highly useful as businesses continue to grow and their IT needs change.
To learn more about how MSPs support in-house IT teams or to speak with an experienced managed service provider, reach out to the experts at TCB, Inc. today.