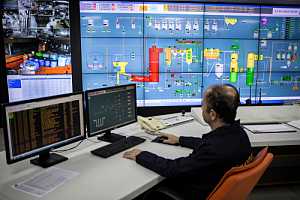 Remote Monitoring is the process of managing and observing computer systems from a remote location. Remote monitoring allows remote managed service providers to supervise the activity and status of individual network components, including endpoints, networks, servers, mobile devices and desktops.
By deploying remote monitoring agents onto critical IT assets, managed service providers are able to collect vital data on how those assets are performing and if they need to be updated or managed in some way.
Top Benefits Of Remote Monitoring
When an agent detects a problem with the asset, it generates a log and alert that IT teams can use to remediate the issue. Remote monitoring allows IT teams to do all of this remotely from a single location and can even be used to simultaneously manage many different assets all at once, saving businesses time and hassle.
Being Proactive With IT
Modern IT enterprises are more complex than ever, and continue to grow in complexity. While some enterprises are still able to manage their environments in a reactive manner as each problem emerges, most organizations have found this approach to be overly time-consuming. Often, the end result is an overworked IT team, drowning in a flood of alerts and notifications that are being generated faster than they can be resolved. It is an approach that can quickly lead to both workforce burnout and business continuity gaps.
Remote monitoring provides enterprises with the ability to proactively plan and optimize IT maintenance, tracking, automation and troubleshooting. In some cases, this can even help businesses to identify problems before they impact business continuity. Having data from past incidents can help to identify and anticipate trends, helping to avoid repeated pitfalls and reduce time spent addressing problems that could have been sidestepped altogether.
Keeping You Online, All The Time
Remote monitoring should be a cornerstone of any business continuity plan. By continuously diagnosing and monitoring IT systems, organizations are able to anticipate problems or react to them in business-relevant time. Remote monitoring provides faster resolution times and helps to avoid or reduce system downtime occurrences. It also allows IT teams to do work in the background, helping them to perform maintenance activities without causing halts to availability or productivity.
Constant Threat Detection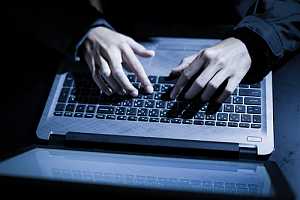 Talk to any security expert and they will tell you that any threat detection capability is only as good as the data being fed to it. Remote monitoring agents collect data in real-time from all critical points of the network, from desktops and endpoints to network sensors and servers. Whenever an issue occurs, the logs, alerts, activity and data associated with that issue are captured. This helps threat detection and threat hunting teams to form a picture of what is happening in their system, test hypotheses and theories, and better defend their enterprise from a data-informed perspective.
Moreover, as computer systems age, they fall out of date with patches and new best practices that evolve alongside emerging attack vectors. Remote monitoring helps to centralize the administration process, providing tools for remotely patching, updating and installing new software onto systems. This helps systems to keep on top of the latest emerging threats and attack vectors, shutting off common methods for an attack before they can be exploited.
Gathering System Information
The value of data goes beyond just maintaining a proactive defense against cyber threats. Data is just as important for day-to-day business and IT operations. Remote monitoring provides businesses with detailed, continuously updated information that may not otherwise be captured through manual collection. By remote monitoring, organizations can monitor the health and performance of their IT assets 24 hours a day, 7 days and week, 365 days a year.
Discuss Managed IT Services With The Experts
Let our remote management software and expert field technicians take care of the toughest server and desktop related issues:
Remote Network Monitoring 24/7 with Automated Alerts
Server Hardware Monitoring
Internet and WAN Monitoring
Firewall and Intrusion Monitoring
Client Console and Monthly Reports
Anti-virus / Anti-spyware
Preventive Software Service Pack Management
Backup Integrity Monitoring
PC Inventory Management Reporting
End User Desktop Remote Access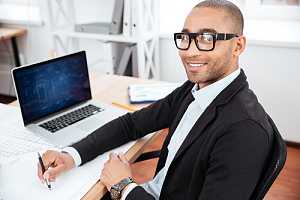 Remote monitoring can help to keep your company secure and running. By including it in your daily business routine your company is sure to stay safe. Improve the overall health and security of your company, and begin remote monitoring today!
TCB 24×7 Expert Network IT Support is an innovative managed IT services provider that focuses on ushering in flexible and efficient solutions that are uniquely tailored to each business' present and future. Founded in 1993 by a small group of passionate Engineers and Developers, TCB 24×7 Expert Network IT Support has continued to provide startups, SMEs, and large enterprises with unparalleled, cost-effective solutions and dedication for over two decades. For more information, please give us a call at 703.204.2958 or request a consultation online today.