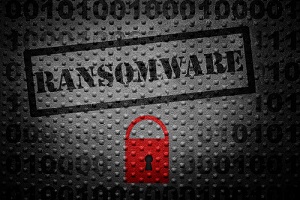 Ransomware is one of many different types of cyberattacks that involves malicious software or "malware." Cybercriminals use malware to gain unauthorized access to an individual or organization's files and make the data they contain undecipherable by encrypting it. Attackers then typically demand their victims pay a ransom to have access to this data restored.
Statistics show that ransomware attacks both in the United States and abroad continue to be extremely prevalent. According to a report from software company Check Point, the daily average number of global ransomware attacks grew by 50% in the third quarter of 2020 relative to the first six months of the year. Additionally, the U.S. was the most targeted nation in 2020 in terms of ransomware attacks.
How To Recover From A Ransomware Attack
A ransomware attack can cause your business to lose a significant amount of money. Therefore, it's critical to know exactly what to do in order to rebuild after your organization falls victim to this type of cyberthreat. Here are four key steps to take to recover from a ransomware attack.
Don't Pay The ransom
Never pay the ransom you're being ordered to disburse, regardless of how small it is, unless you don't have additional copies of your information stored anywhere else. There are three primary reasons why you shouldn't do this:
Paying the sum doesn't necessarily guarantee you'll regain access to your data.
You may potentially create a vicious circle because the cybercriminal believes their attack works and thus decides to attack more organizations.
The cost of combating a cyberattack may double if you pay the ransom. This is because you will also likely end up paying for costs associated with devices, personnel and downtime.
Report The Ransomware
Be sure to report your ransomware attack immediately. This allows authorities to identify the cybercriminal and their attack strategy, which in turn helps prevent other companies from meeting the same fate. Authorities you may contact include the local police department and the Federal Trade Commission's (FTC) OnGuardOnline website.
Cleanse Your Servers
Once you have reported the ransomware attack, completely clean all of your information technology systems (including storage devices) and begin from scratch by reinstalling them. This helps ensure that no malware remains in your systems; thus, you will have a new slate where your data can be restored.
Be sure not to use special software programs to wipe your data, as these don't always guarantee that you'll be able to access your information. Also, it's difficult to be certain with these programs whether anybody other than the cybercriminal will be capable of removing the malware entirely.
Restore Your Data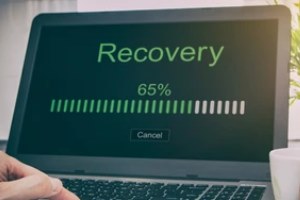 Data backups are not only an essential aspect of IT compliance, but also a critical means of recovering from a ransomware attack. If your organization has a well-devised plan to combat cyberattacks, it can rebuild from these assaults more quickly, and backing up your data is a key way to accomplish this, as it will help you avoid downtime.
There are multiple methods for backing up and restoring data. One is the implementation of a DIY (do-it-yourself) system restore, which is relatively simple and inexpensive. Another is a third-party disaster recovery.
There are also several precautions you may take to prevent a second ransomware attack. You can install antivirus software, create Secure Email Gateways (SEGs) to stop phishing attacks and introduce cybersecurity awareness training programs to educate your employees on cyberattacks and how to prevent them.
According to a 2017 report from the Forbes Technology Council, an organization falls prey to a ransomware attack every 40 seconds. Therefore, it's clearly critical to have adequate defenses in place to combat such cyberattacks.
Protect Yourself From Ransomware With TCB
Reach out to the professionals at TCB 24×7 Expert Network IT Support for more information on how to recover from a ransomware attack. Since 1993, we have been dedicated to providing many different types of businesses in Northern Virginia (startups, large enterprises, SMEs) with efficient and cost-effective IT solutions that are also customized to meet their unique needs.
Our team can help you both recover from and prevent cyber attacks such as ransomware attacks, phishing attacks, and data breaches by providing efficient data backup services. We also provide remote data backups, which are fully automated and guarantee that your information is never lost.
Additionally, all of our backups are encrypted and compressed to maximize space. If your organization belongs to an industry that involves regularly handling large amounts of sensitive data (legal services, healthcare, law enforcement, government, etc.), we can help you ensure that this information is properly protected.
Call TCB today at (703) 783-2781 or contact us online to learn more about our data backup and disaster recovery services or to request a consultation.