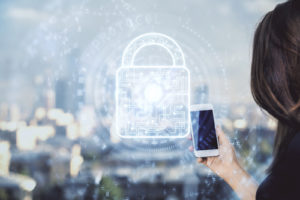 For modern enterprises, information is the lifeblood of business. Small businesses and Fortune 100 companies alike are investing in new technologies that enable them to do business faster and more efficiently. As the technology portfolio of a business grows, so do the threats targeting those businesses and the importance of implementing strong IT security practices.
Embracing new technologies and policies, from cloud computing to BYOD and work-from-home initiatives, the digital presence of businesses has continually expanded and therefore become difficult to defend. Most information is stored digitally and is being stored in increasingly dispersed systems that are communicating with multiple devices and endpoints.
Attackers have taken advantage of cyber liabilities, leveraging gaps in IT security to create data breaches, hold businesses hostage with ransomware, and infiltrate company networks through targeted phishing attempts. According to research from ITRC, there have been 352 data breaches already this year, exposing 4,262,988 records.
How Does IT Security Work?
Implementing IT security allows organizations to protect their valuable technology and information assets. Information technology security is a diverse field, but will generally focus on either protecting, detecting, responding, or hunting down threats to technology systems or end users before the threat has time to execute.
Just as every IT architecture is unique, so are the safeguards and protections used to defend them. Generally, it needs to be proactive instead of reactive wherever possible, anticipating and preventing threats before they have the opportunity to cause harm.
Network Security & Endpoint Security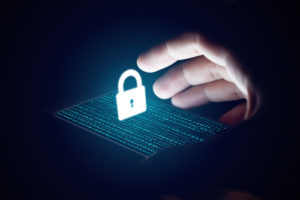 IT Security will most commonly focus on two separate, but related security concepts: network security and endpoint security.
Network security means protecting and defending the technologies and processes that comprise the business network and supporting technologies that help to keep the network running smoothly. Endpoint security means protecting and defending the devices that connect to the network (e.g., individual desktops, employee phones, printers, etc.).
Some of the key considerations for IT security are:
Who has access to specific parts of the network or the network as a whole?
Should this person have network access?
Are security policies functioning as intended?
Are there any threats hiding in the network?
Do our security protections meet all privacy and compliance concerns?
Are connections within the network secure?
Are connections between the network and endpoints secure?
Where are the network or endpoints potentially vulnerable?
Where are my high value assets located and how do I defend them?
What sensitive data needs to be encrypted?
How do we prevent data loss?
Have we performed an IT security audit to identify potential weaknesses?
Are all of my technologies up to date with the latest patches?
Why Is IT Security Important?
As hackers get smarter, the need to protect your digital assets and network devices is even greater. Data breaches cost companies significantly, with the average data breach costing $3.92 million on average, according to IBM in 2018. The goal of IT security teams is to isolate threats, mitigate damage, and get business operations back to running smoothly as fast as possible.
IT Infrastructure Protection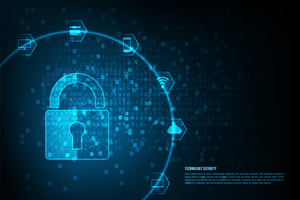 Threats to IT systems are serious but preventable for businesses who take their security just as seriously. One approach that has been gaining traction for many businesses is using a Managed IT Service Provider to handle their enterprise IT security. Managed IT service providers deliver enterprise IT security through constant vigilance, taking the burden off of the business' shoulders, especially as organizations struggle to fill IT skills gaps.
Managed IT service offerings such as IT security, network and cybersecurity assessments, and desktop and server security can help businesses ensure that all points of contact are inspected for risk, without the need for inflating payroll budgets or investing in lengthy training programs.
Speak With A Professional Managed IT Services Provider
At TCB, we are able to protect your network by implementing the right technology for your business. From firewalls to desktop recording and document tracking, our professional and certified consultants will make sure your network is secure.
Our team of experienced IT security professionals offer security solutions that address the key challenges faced by enterprises today. Don't wait until your business is vulnerable, give us a call at 703.204.2958 or request a consultation online.