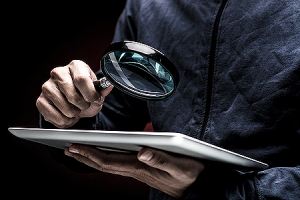 No business is completely safe from the fallout of a digital intruder. According to the University of Maryland, a hacker attacks every 39 seconds, an average of 2,244 times a day. When businesses take the initiative to become aware of security gaps in their systems, they can eliminate these vulnerabilities and enhance their network security.
What Does It Mean To Perform A Network Security Assessment?
A network security assessment is an audit used by organizations to identify potential security threats that could harm a business. Network security assessments aim to keep sensitive data and network devices secured from attempts of unauthorized access. Performing an assessment can answer a number of important questions, such as what systems are most likely to be breached, common entry points for security breaches and what impact a cyber attack could have on particular assets. A network security assessment essentially acts as a practice run that can provide insight into what could happen if a network should ever be breached.
The Two Different Types of Network Security Assessments
There are two main types of network security assessments:
Vulnerability Assessments – A vulnerability assessment helps organizations identify where their weaknesses are and what strategies can reduce or eliminate these weaknesses. This systematic review of security weaknesses also assigns severity levels to vulnerabilities to make it clear what threats should be prioritized.
Penetration Tests – A penetration test is designed to replicate an actual social engineering or cyberattack. Events such as phishing, whaling and spear-phishing can be better understood after conducting a penetration test. This simulated cyber attack against a computer can help pinpoint exploitable vulnerabilities. There are different types of penetration tests, such as open-box, closed-box, covert, external and internal penetration tests.
Vulnerability Assessments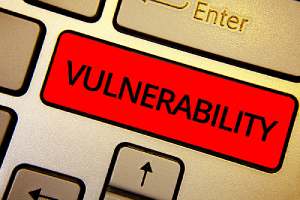 Vulnerability assessments are a crucial part of the vulnerability management lifecycle and help to protect data and systems from data breaches and unauthorized access. These types of assessments often involve the use of innovative tools, such as vulnerability scanners, to identify threats within an organization's IT infrastructure. Through vulnerability assessments, security teams are better equipped to consistently and thoroughly approach and resolve risks as they arise. Conducting regular vulnerability assessments can also help companies meet cybersecurity compliance and regulatory requirements for areas like PCI DSS and HIPAA.
Taking Inventory Of Your Resources
A security risk assessment methodology includes several important steps designed to identify and protect against threats. The first step involves taking an inventory of all business resources. Consider what the company's most valuable assets are based on factors like value and necessity to the business. Take note of what data, devices, networks and other assets that the organization wants to secure. Ideally, a business should document their entire IT infrastructure before testing them for vulnerabilities. By taking inventory of all resources, organizations can more easily identify the source of the attack if one should ever occur.
Testing Your Defenses
After taking inventory of all resources and assessing the vulnerability of these assets, organizations can move onto the next step which involves testing their defenses. One of the best ways to see if the business's assets can be easily breached by an attacker is by conducting penetration tests. Although vulnerability assessments can be useful in identifying risks, penetration tests can show a business how simple it is to breach the network and the source of the breach. At the end of a penetration test, weak spots in a network are often identified and the business can begin resolving these vulnerabilities.
Continuing To Monitor Your Network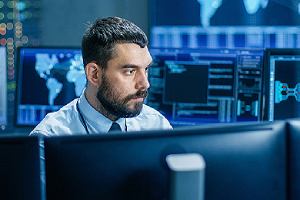 Technology is constantly changing and adapting which means that businesses must always be on the lookout for the latest risks. Performing just one network security assessment will not be effective as new risks and vulnerabilities may arise at any time. This is why it is important for organizations to continually monitor their network and risk environment to spot new threats that could harm the business. By continually monitoring the network, organizations can more quickly respond to new threats and resolve them before they become more costly to the company. Regular network monitoring can also provide businesses with peace of mind that their network is both secure and compliant.
Consider Network Security Assessment Services At TCB Inc.
Network security assessments should be a part of every solid business security strategy. Conducting security assessments provides businesses with a better understanding of the network's current state and if their procedures or policies need to be refined to achieve a higher level of security.
Conducting a network security assessment can be a time-consuming and complex endeavor. For this reason, many businesses choose to outsource this critical task to professionals. To learn more about network security assessments or for assistance conducting an assessment, reach out to the network security assessment experts at TCB 24×7 Expert Network IT Support.