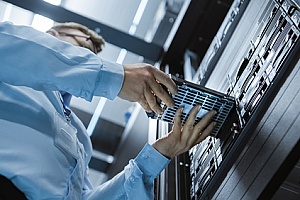 Computer networks are the lifeblood of business operations. When a network is not functioning optimally, there's a good chance the business isn't either. When organizations notice that their network is not keeping up with the reliability, scalability, or day-to-day operational needs of a business, it may be time to consider a secure network installation or an overhaul of the existing network.
When considering a first-time network installation or making upgrades to an existing network, it can be difficult to determine how network requirements, security requirements, and business needs will evolve over time. In order to make sure your new network is being installed with security and scalability in mind from the ground up, there are many moving parts to take into consideration. It is important that businesses have a working understanding of their network, even if relying upon experienced technicians to stand up a new network.
Some questions to ask ahead of time when installing a secure network include:
Usage requirements – How many users do you have on the network? How many are on-site? How many are off-site? What kind of access does each user require to the network?
Scalability considerations – How is the network going to grow over the next 3-5 years? Do you see an increased reliance on cloud services? Is your backup method scalable? Will BYOD become more commonplace?
Security considerations – How is your security stack configured? Is your network physically secure? How is data backed up or prevented against loss?
Hardware and software considerations – What devices are supported by the network? Do you have a sufficient number of network points? How is remote access handled? What security software is present and how does it interact with other components?
New Network Installation
Network installation encompasses all the hardware and software required to build the foundation of your local area network (LAN) or wide area network (WAN), beginning with a server hardware platform from a top manufacturer (e.g., Dell, Hewlett Packard, or IBM). After completing the basis of your newly installed network, it should be tested for functionality and efficiency in order to guarantee smooth integration and premier performance.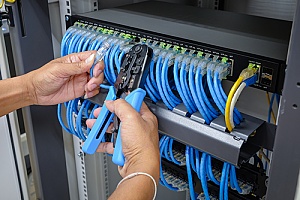 When installing a new network, security should be baked in from the ground level. Security threats are a significant problem affecting every business around the world, both large and small. Old hardware and software lack critical updates and patches that can improve security postures and keep attackers out. Hackers, on the other hand, keep advancing their skills and implementing new techniques to help in capturing secure data. According to recent studies by TCB Inc, 50% of data breaches are a result of outdated and inadequate security solutions. Cutting costs on security in installation may end up costing the business exponentially more down the line when compared to the cost of the average data breach.
Installing Hardware And Software
Getting all of the hardware and software components in a network to function cooperatively and comprehensively can be a large task. This is especially true for networks that have been managed in an ad-hoc manner in the past, as these often feature a patchwork of software and hardware that may not be integrated together optimally. Using experienced technicians to conduct your installation can ensure that every component has been optimally integrated, and provides you with a resource that can recommend further improvements, such as:
Network file and remote printing services
User directory and authentication services
E-mail and collaboration software
Content management software
Web applications
Network security and antivirus programs
Network fax
Accounting systems
Database applications
Remote access software
Network backup
Workstation Integration And Evaluation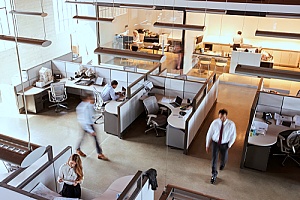 A secure network installation also requires an evaluation of your workstations to see if any need to be replaced or upgraded. To promote efficiency and security, each workstation should have access to all of your new business applications. Whether on PC or Mac, all of your employees should be able to fully support and utilize your improved network.
Contact The Network Installation Experts At TCB Inc.
TCB network installation and integration technicians based in Virginia, Maryland, and DC are highly qualified in installation, testing, and turn-up of various types of wireless and fiber network equipment. Our established network installation methods will have a local and/or wide area network up and running for you in no time. From communications infrastructures to your workstations, we can install and integrate any configuration you need.
At TCB, our standards are speed, efficiency, and reliability, and that is what our technicians bring to every installation. TCB can also keep your new network professionally maintained long after installation. Ensure stability with one of our IT support plans and managed IT services so that the technicians who built your network can continue to maintain it.