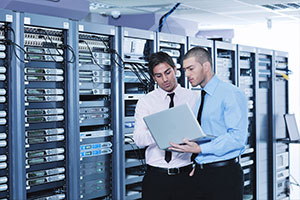 As a FedRAMP-accredited 3PAO assessor, TCB Inc. can help you seamlessly achieve and maintain FedRAMP certification and FedRAMP compliance.
The Federal Risk and Authorization Management Program (FedRAMP) is a U.S. government program that provides a standardized approach to security assessment, authorization, and continuous monitoring for cloud service providers (CSPs). To sell to the federal government, a CSP must have a FedRAMP Authority to Operate (ATO).
The FedRAMP is essential due to the fact that it reduces the cost of FISMA compliance for CSPs and enables government entities to secure government data and detect cybersecurity vulnerabilities more efficiently.
TCB's proven assessment and preparation program is guided by our extensive experience in the industry working alongside some of the world's largest companies. We utilize this extensive, real-world experience to help you achieve FedRAMP Authorization.
FedRAMP Preparation Services
Preparing for FedRAMP requires a deep knowledge of its guiding principles and the security controls that it maintains. Companies seeking to become government-authorized cloud computing service providers must understand the security controls and privacy requirements that apply to their services and data before the controls can be implemented.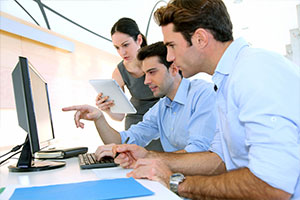 Our team of experts has a deep understanding of the best practices and standardized regulations of this federal program. Our teams are highly experienced and well versed in NIST 800-53 and Department of Defense requirements and how they relate to commercial cloud environments.
Our preparation services include:
Risk/Vulnerability Assessment
We will identify the main vulnerabilities within your cloud infrastructure and determine the steps that need to be taken to remediate them.
System Security Plan Development
Our experts will work side-by-side with your teams to develop an efficient and meticulous plan of action.
Standards and Improvements Development
We will help you develop the necessary improvements and ensure your documentation is in line with the federal requirements.
Reach Out To TCB Today
Our team will help you assess manual security controls; conduct vulnerability scans on all operating systems, web applications, and databases; and perform a penetration test on your offering to ensure that you are well-prepared to achieve compliance.
We are one of the few firms with Third Party Assessment Organization (3PAO) status approved by FedRAMP. Our experts are highly qualified to perform validated FedRAMP assessments that verify your compliance with FedRAMP controls. Get started with our 3PAO FedRAMP compliance services by calling 703.204.2958 or requesting a consultation online today.