With the US Government spending nearly $80B on information technology last year, your commercial organization may be considering engaging in federal work contracts. This journey can prove to be very lucrative, but the effort to meet the latest federal cybersecurity standards can prove to be substantial for those who may be unfamiliar with them.
TCB Inc. provides complete FedRAMP preparation for organizations who are looking to get a better understanding of where they stand in regard to these new regulations. We specialize in offering our expertise on the FedRAMP program and FISMA in order to help businesses update their IT systems and ensure they have implemented safe and modern protocols.
Get to Your ATO Faster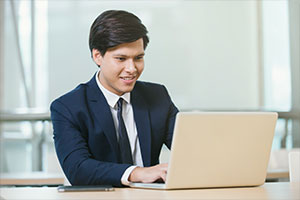 Even as significant innovation is underway to keep up with the latest federal compliance standards, many customers underestimate both the cost and time required to achieve an Authorization to Operate (ATO). In most cases, the average duration of the authorization process ranges from 172 days to 430 days for the top public cloud providers, depending on each organization's unique security needs.
Our approach to achieving FedRAMP compliance helps you get to the ATO faster while laos ensuring you can seamlessly maintain your certification throughout the ongoing regulatory audits.
Our process includes services such as:
Initial Assessment
Education for Key Personnel
Implement Internal Programs to Address Security Concerns
Continual Improvements and Audits
Advisory Support
TCB provides comprehensive gap analysis, FedRAMP authorization package development, and assessment services to federal government and commercial organizations.
TCB Gap Analysis
TCB offers a comprehensive gap analysis that identifies potential areas of non-compliance, including identifying potential deficiencies or lack of controls that could result in a failure to comply with FedRAMP and National Institute of Standards and Technology (NIST) requirements.
Assessment and Authorization
Our team of experts serves as a third-party assessment organization (3PAO) and performs independent assessments for CSPs. We deliver security assessment services including assessment planning, execution of the assessment (testing), and submission of a final assessment package to receive an ATO.
FedRAMP Continuous Monitoring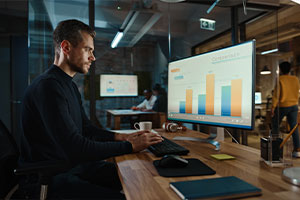 TCB Inc. also provides continuous monitoring services to help CSPs maintain their FedRAMP ATO. On-going continuous monitoring services can be provided on a quarterly, annual, or every three- or five-year basis to satisfy FedRAMP requirements.
In our increasingly automated and secure digital cloud environment, it is important to maintain the latest security protocols in order to properly house sensitive data. In order to jumpstart your journey to compliance, you can take steps now to establish your information security management program and its foundational automation practices. Don't wait to replace cumbersome self-managed parts of your stack with authorized services from your cloud provider.
Get Started On FedRAMP Preparation With TCB
Speak with one of our FedRAMP experts today by phone at 703.204.2958 or request a consultation online to learn more about where you can get started and how TCB Inc. can help your organization smoothly build towards FedRAMP compliance.