In the Information Technology (IT) industry, security risk assessments serve as one of the primary ways to identify and manage liabilities to a business's operations that arise from using information systems.
A standard risk assessment is typically conducted by evaluating three primary factors: how important the at-risk assets are, the level of danger that a threat carries, and the degree of a system's vulnerability to the threat.
If your organization handles large amounts of data or other assets, it's critical to routinely perform risk assessments (at least once per year).
The 2021 IT Security Risk Assessment Checklist
According to a 2018 cybersecurity report from McKinsey, only 16% of company executives believe their business is well-equipped to deal with cyber risk. Therefore, you should take the following seven steps this year when conducting a risk assessment to ensure that your organization is prepared for cyberattacks and other types of security risks:
Locate All Of Your Valuable Assets
First, identify which of your organization's assets could be damaged or stolen following a security threat leading to financial loss. These assets can include your company's website, servers, client files and contact information (or credit card details), and trade secrets. According to Cybersecurity Ventures, cybercrime is projected to cost the world $10.5 trillion per year by 2025.
Pinpoint Possible Consequences
Identify how your company would be harmed—financially and otherwise—if it were to lose or sustain damage to any of its assets. Common examples of consequences of security risks include loss of data, legal issues, and application or system downtime.
Determine The Level Of Each Threat
Any incident that involves the exploitation of a vulnerability is considered a threat, especially if your assets and overall security infrastructure are harmed. Examples of common threats include:
System failures (e.g., overheated server room)
Natural disasters (e.g., floods)
Accidental human errors (e.g., file deletions)
Malicious actions (e.g., impersonation or distributed denial-of-service DDoS attacks)
Identify Vulnerabilities & Evaluate The Probability Of Their Abuse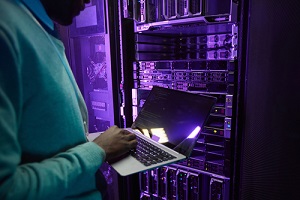 Any weakness that becomes exploited by an external security threat is considered a vulnerability. Consider how your systems can be protected against threats and, should a risk occur, what the probability is that it will truly harm your organization's assets. Examples of common vulnerabilities include:
Physical assets (e.g., old equipment)
Human errors from negligent or untrained personnel
Configuration or software design issues (e.g., incorrect access permissions)
Evaluate Risk
Assess the likelihood that a certain threat will take advantage of your vulnerabilities and damage any assets, thus causing financial loss. Evaluate this risk by calculating the product of an asset, the threat, and a vulnerability and label it as "low-level," "moderate-level," or "high-level," depending on the result.
Finally, design a solution for all high and moderate-level risks and estimate the cost of resolving these threats. For example, if your organization is hit with a DDoS attack, regularly monitor your firewall to ensure that it's properly configured.
Develop A Risk Management Strategy & Plan For IT Infrastructure Improvements
Once you have determined the risk levels for all threats, form a risk management strategy by utilizing the data you gathered. Then, develop a plan to improve your organization's IT infrastructure and thus protect your most essential vulnerabilities. Make sure that your management team approves of this plan.
Define Risk Minimization Processes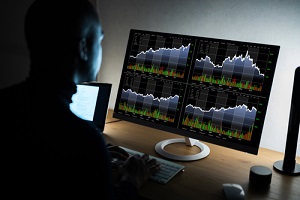 Although it's impossible to eliminate every security threat, you can mitigate risk.
When a threat occurs, investigate the reason why it occurred and strive to stop it from reoccurring (or, at minimum, from causing as much damage to your organization).
This process often involves a significant amount of in-depth analysis, so remember to be patient.
Speak To The IT Security Experts At TCB Today
Reach out to the professionals at TCB 24×7 Expert Network IT Support in Chantilly, Virginia for more information on the importance of security risk assessments. Since 1993, we have been dedicated to providing SMEs, startups, and large companies with cost-efficient solutions that are customized to meet their unique needs and challenges. Our team can help ensure that your organization's 2021 IT risk assessment checklist includes all of the major processes and solutions.
We recommend you routinely conduct risk assessments, especially if your IT system appears to malfunction or has other type of issues. These types of evaluations will help your company determine what improvements and adjustments it needs to make. At TCB, our IT assessments consist of six components: network topology, network management, network services, network security, network applications, and server infrastructure. By evaluating these components, we can help you solve issues ranging from financial management to internet connectivity.
We also combine the score of each area to determine your organization's Network Health Index, which is a measure of how effective and stable your systems are. Our IT assessment process begins with an on-site consultation and then moves onto data collection before ending with a report and presentation on our findings. Call TCB today at (703) 783-2781 or contact us online to request a consultation or learn more about our IT risk assessments.