As the world becomes more interconnected, demand for cybersecurity professionals has increased significantly. One type of highly sought-after professional within this field is a cybersecurity analyst. Here is an in-depth explanation of what a cybersecurity analyst is and what they do.
What Is A Cybersecurity Analyst?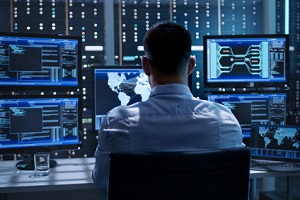 A cybersecurity analyst is a professional who is highly knowledgeable about information technology (IT) and network security. This type of analyst has a deep understanding of cyberattacks such as malware (ransomware, worms, etc.), phishing attacks, man-in-the-middle attacks, and denial-of-service (DoS) attacks.
Most cybersecurity analysts typically have at least a bachelor's degree in information systems or in a related field. They also generally work full-time (approximately 40 hours per week), although some companies offer part-time or contract positions in this field.
What Does A Cybersecurity Analyst Do?
A cybersecurity analyst shields an organization's IT infrastructure (including its network and servers) against cybercriminals. They do this by protecting a company's most sensitive data. According to Varonis, only 5% of organizations (on average) have their files adequately protected. More specifically, cybersecurity analysts:
Compile reports: These documents describe a network's strengths and weaknesses, as well as any unusual activity.
Configure tools: Analysts use tools like password protectors and antivirus software to protect an organization's assets.
Provide guidance to employees on phishing scams and other email-related attacks.
Plan for disaster recovery and develop a contingency strategy following data breaches.
Analysts with more experience sometimes design and introduce entire firewalls and security systems or lead large teams of IT workers.
The following skills are critical for any cybersecurity analyst to have:
Programming (it's best to know multiple languages, including SQL, PHP, Python, JavaScript, and C++)
Scripting
Data management
Penetration testing ("ethical hacking")
Network analysis
Research
Communication: Cybersecurity analysts should be able to explain complex IT threats in simple terms to people in their organization.
Attention to detail
Operating systems: Cybersecurity analysts should be highly familiar with all major operating systems (OS), including Windows, Linux, iOS, and Android.
It's also important for cybersecurity analysts to constantly remain informed about IT security risk trends. Examples of valuable IT news websites and blogs include CSO Online, IT Security Guru, and Infosecurity Magazine.
Moreover, cybersecurity analysts should also be well-versed in cybersecurity compliance. This means adhering to multiple controls created by a regulatory agency. These controls are designed to help ensure that data remains available, accurate, and confidential.
The exact requirements vary depending on the industry, although the technologies and processes used are generally the same. Examples of compliance laws include the NYDFS Cybersecurity Regulation and the California Consumer Privacy Act. Entities that the NYDFS covers include service providers, mortgage companies, credit unions, and life insurance companies.
Cybersecurity Analyst Certifications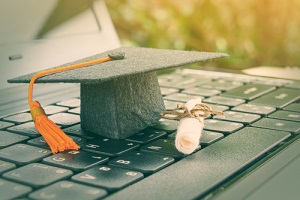 A certification shows that a person thoroughly understands certain programs and processes. A cybersecurity analyst will normally possess one of the following certifications:
Certified Cloud Security Professional (CCSP)
Network Vulnerability Assessment Professional (CompTIA)
Systems Security Certified Practitioner (SSCP)
Network+ (CompTIA)
PenTest+ (CompTIA)
IT Operations Specialist (CompTIA)
Cybersecurity Analyst Salary & Job Outlook
According to the Bureau of Labor Statistics, the median yearly salary for a cybersecurity analyst in 2020 was $103,590. Of course, this figure may vary depending on factors such as experience and location. The projected job growth for this profession through 2030 is 33%, which is significantly faster than the average growth rate for all occupations (8%).
In the first three quarters of 2019, data breaches exposed 7.9 billion records, a figure that marks a 112% spike from the number of documents exposed the prior year. Evidently, there's still a great need for cybersecurity analysts to help combat these types of threats.
Contact Our Cybersecurity Experts
Reach out to the professionals at TCB 24×7 Network IT Support to learn more about how our cybersecurity analysts can help save your company time and money while improving its cyber safety.
Since 1993, we've been dedicated to helping both small and large organizations throughout Northern Virginia with a variety of IT needs. Our specialties include data backup and disaster recovery, spam filtering, and network installation and integration.
At TCB, we perform routine, detailed IT assessments, as well as remote data backups (both on-site and off-site). No matter what type of cyberattack your organization may face, our staff is committed to helping you prevent and combat them. We understand how much cyberattacks can harm an organization's finances and reputation.
Whether you need assistance with hosting, spam filtering, firewall installation, or vulnerability assessments, TCB is prepared to work closely with you to meet your needs. We also provide several different types of IT consulting, including database and website consulting. Call TCB today at (703) 204-2958 or contact us online for more information about our services.