Cybercriminals today can harm organizations using many different attacks, but perhaps the most common type of assault is a malware attack. This occurs when malicious software harms or otherwise exploits a network, service, or device. Here is a close look at malware attacks.
Why Do Cybercriminals Deploy Malware?
There are several reasons why cybercriminals use malware, including: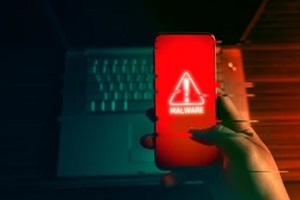 Stealing financial data such as credit card or banking information
Duping an individual into revealing personal details to commit identity theft
Infecting computer systems with viruses
Controlling several IT systems to launch denial-of-service (DoS) attacks against any other network. In some cases, cybercriminals can launch large-scale distributed denial-of-service (DDoS) attacks.
Malware can spread in various ways, such as email attachments, fake software installations, false advertisements, infected apps, and USB drives. One common type of malware is called ransomware and occurs when an attacker encrypts a victim's files and then demands a ransom payment (often in the form of cryptocurrency) to restore access to the stolen data. However, according to IT security firm Purplesec, 92% of malware attacks are carried out via email.
Malware Attack Vectors
The three primary kinds of malware attack vectors are:
Viruses: These are malware that infects files or systems by injecting a code.
Trojan horses: Much like the historical device it's named after, this is a program that deceptively takes the form of one thing (e.g., an app) but in reality is a conduit for malware that harms victims after they are prompted to download something.
Worms: Worms can create copies of themselves from one computer system to the next and don't involve any type of user interaction.
Generally speaking, your computer has likely been infected with malware if your browser redirects you to sites you don't wish to visit, you get a lot of pop-up ads, or you have issues shutting down or restarting your computer.
How to Protect Yourself Against Malware Attacks
There are multiple precautions you can take to protect your organization from malware or minimize the damages inflicted by an attack. These include:
Educate Your Users
Ensuring your employees are properly informed on malware—including how to detect potential attacks—can significantly keep your organization protected. You can do this by implementing regular cybersecurity awareness training seminars.
Perform Routine Backups
A recurring offline backup can help you effectively recover from a malware attack. However, it's critical for your backups to always be verified that they can be used to restore your operations.
Conduct Regular Security Audits
Routinely scan your website for any vulnerabilities such as software with bugs or server misconfigurations to improve your organization's security. You can also keep your network secure by using firewalls and remote access via virtual private networks.
A reliable A/V software can identify and eliminate any malware from a system. It can also track and minimize malware activity. Be sure to verify that this software is updated to show the vendor's most recent signatures and definitions.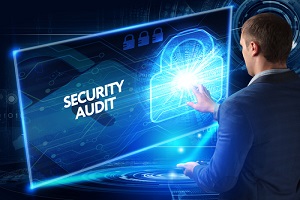 Additionally, avoid opening links you don't recognize and stay vigilant for emails that request personal information such as your phone number or social security number. It's generally best to use safe search plug-ins such as McAfee®WebAdvisor.
Recent research suggests that many organizations have clearly learned how to improve their overall security. According to SonicWall, there were 5.6 billion malware attacks worldwide in 2020, a figure that marks a 43% decline from 2019. Nevertheless, it remains critical to know how to identify and combat such attacks, especially if you will continue to work remotely amid the COVID-19 pandemic.
Speak to the Malware Experts
Reach out to the professionals at TCB 24×7 Expert Network IT Support to learn more about malware attacks. Since 1993, we've been dedicated to providing efficient, customized, and innovative IT support to both small and large organizations in Northern Virginia.
TCB provides many different types of IT services, including risk assessments and spam filtering, which includes identifying and combating email scams such as phishing attacks, ransomware, and other types of fraudulent attacks. We can also perform fully automated data backups (both on-siteand remote) to help you recover in the event of a cyberattack.
At TCB, we understand the critical damage a malware attack can cause to an organization's finances and reputation. Therefore, we're committed to working closely with you to understand your unique needs and concerns and to develop a support plan accordingly.
Call TCB today at (703) 783-2781 or visit us online to request a consultation with one of our IT experts.