Many people often confuse information technology (IT) security audits and assessments because these concepts are related. However, these highly useful and effective cybersecurity processes are different regarding how they evaluate an organization's compliance with basic security standards. Here is a close look at this subject.
IT Security Audits vs. IT Security Assessments
An IT audit is an evaluation conducted at a given point in time used to verify that certain security controls have been set up. Audits are typically performed by third-party, independent professionals associated with regulatory bodies. Nevertheless, they may also be conducted internally before an external entity conducts a review.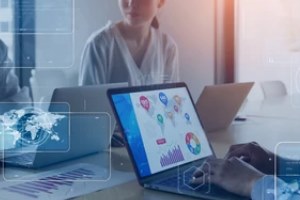 An audit should always have clear objectives, tools, and methodologies. It should end with a clear presentation of findings and specific recommendations for how an organization can remedy its security issues. In some industries, such as financial and medical services, these are legally required.
Meanwhile, a security risk assessment is a detailed analysis of how effective an organization's cybersecurity controls are in combating threats. Thus, a cybersecurity audit focuses more on compliance, while an assessment helps provide a business with a clearer picture of the overall strength of its security infrastructure.
Benefits Of Security Audits & Assessments
There are several reasons why it's critical to conduct both IT security audits and assessments regularly. Audits can help your organization:
Review the effectiveness of its existing security strategy
Verify the effectiveness of its cybersecurity training initiatives
Reveal any extraneous software and hardware
Lower costs by eliminating the use of unneeded resources
Expose flaws tied to new processes or technologies
Demonstrate your company is compliant with federal regulations (GDPR, HIPAA, etc.)
Cybersecurity assessments, on the other hand, have the following advantages:
Identifying your organization's vulnerabilities (internal or external weaknesses)
Reviewing security requirements
Improving security measures to protect key data and business documents (bank statements, partner contracts, client information, insurance documentation, etc.)
Educating your employees on cybersecurity risks, which can lead to greater motivation
Assessments can also help your company's leaders make more informed decisions that consider key factors such as which vendors are essential for business, which data is most at risk should your company become the victim of a breach, and where your organization's high-value assets are located.
According to cybersecurity services company PurpleSec, cybercrime has increased by 600% because of the COVID-19 pandemic. Therefore, it's essential to routinely perform IT security audits and assessments to protect your organization.
What Internal Audits & Assessments Don't Uncover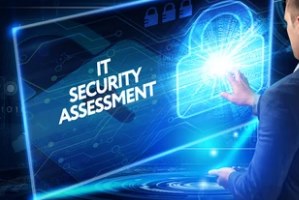 As effective as IT security audits and assessments are, they don't solve all cyber-related issues, especially if they're conducted internally. For instance, an audit can help verify security controls, although this is not enough to ensure your organization is properly prepared to address cyber threats.
For this, security controls should be adequately configured. Additionally, audits generally don't uncover possible vulnerabilities beyond the specified factors. Security assessments also have limitations because they often only identify IT weaknesses at a given point in time, not continuously. These evaluations can also sometimes be subjective.
Internal Assessments Help Prepare For External Audits
Conducting an internal IT security assessment can help your organization prepare for an audit from an external third party that is tied to a regulatory body. Between audits, your security posture can vary, especially because security compliance regulations are frequently updated.
However, statistics show that businesses that continuously perform self-assessments have a higher probability of succeeding when they face third-party audits. Security ratings are just one example of tools that can be extremely useful for regularly monitoring compliance.
Get Effective IT Security Audits & Assessments From TCB
Reach out to the professionals at TCB 24×7 Expert Network IT Support for more information on the differences between cybersecurity audits and assessments. We are a company that is dedicated to providing innovative, cost-effective, and customized IT solutions to many different types of businesses (large enterprises, SMEs, startups) in Virginia.
If your organization needs to improve its cybersecurity infrastructure, our team can help you achieve this by conducting efficient IT security audits and assessments.
We can quickly identify cyber threats and other risks and develop a plan to ensure you're in compliance with regulations and that your security controls are properly configured. At TCB, we understand the immense impact of data breaches and other cyberattacks on an organization. We strive to minimize these risks and evaluate whether you have the resources to address them.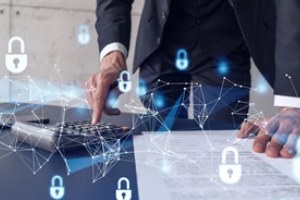 Our IT assessments are based on six components: network security, network topology, network management, network applications, network services, and server infrastructure.
We then score each of these sections to determine your organization's Network Health Index and then provide you with a detailed report of our analysis's findings that also includes recommendations for specific remedies.
Call TCB today at (703) 783-2781 or contact us online today to request a consultation or to learn more about our IT services.