IT infrastructure encompasses many elements that support the management and usability of data in an organization. This includes physical hardware, network systems, equipment, software, data storage and legacy interfaces. The operation and coordination of IT infrastructure are known as IT infrastructure management. In today's highly digital economy, the ability to efficiently manage IT infrastructure is critical to deliver an optimized user experience and enhance value and performance. The primary goal of IT infrastructure management is to maximize the effectiveness of IT processes, data, policies, equipment and human resources.
What Is IT Infrastructure?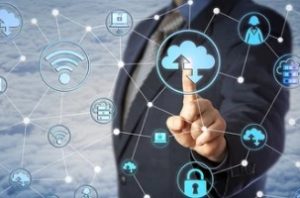 Information technology (IT) infrastructure can be defined as a set of components that make up the foundation of an IT service. These are components required to manage and operate enterprise IT environments and may include software, hardware, data storage and an operating system (OS). IT infrastructure can be deployed within an organization's facility or a cloud computing system.
The components of IT infrastructure include:
Software

– Software includes the applications used by a company, such as content management systems, web servers and operating systems. An OS is responsible for making connections between physical resources and the software and managing hardware and system resources. 

Hardware

– Hardware refers to data centers, servers, routers, personal computers, switches and other types of equipment used in business settings. Also included as part of the infrastructure are the facilities that house, power and cool data centers. 

Networking

– Networking includes all interconnected network components that enable network management, operations and communications between external and internal systems. This includes network enablement, connectivity, security, firewalls, and hardware components like switches, cables and routers.
What Is IT Infrastructure Management?
IT infrastructure management refers to the coordination of IT systems, resources, people, platforms and environments. There are various services available under IT infrastructure management that can be useful for businesses in all industries.
OS Management
An operating system (OS) acts as an interface between computer hardware and computer users. This software is responsible for performing basic tasks like memory management, file management, process management, handling output and input, and controlling devices like printers. Windows and Linux are some of the most common operating systems. Under IT infrastructure, OS management is used to oversee OS environments by providing patches, content, subscription and provisioning management. 
Cloud Management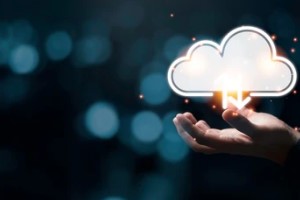 With cloud management, administrators have greater control over operations within a cloud, including applications, data, end-users and services. Admins can access the resources they need, make adjustments as necessary, automate the appropriate processes and monitor cost and usage. With cloud management, admins can quickly adapt when things change due to flexibility and scalability. 
Virtualization Management
Virtualization management refers to software that interfaces with virtual environments to streamline operations, enhance data analyses and simplify resource administration. It is an important part of IT infrastructure management that includes the collective processes, technologies and tools used to ensure control and governance over a virtualized infrastructure. Virtualization management may include various processes, such as the creation, modification or deletion of virtual networks, virtual machines or an entire virtualization infrastructure.
IT Operations Management
IT operations management is the administration of all application requirements and technology components in a business. This generally includes the provisioning of IT infrastructure, cost-control activities, capacity management and security management. The primary purpose of IT operations management is to deliver consistent service following the agreed-upon levels of service. IT operations management often includes many key functions and responsibilities, such as network infrastructure, device and server management, and operations relating to helpdesk and computers.
IT Automation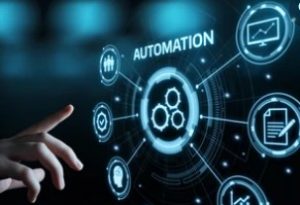 IT automation involves using software to create repeatable processes or instructions to reduce or replace the need for human interaction with IT systems. There are countless benefits to IT automation, with some of the biggest being time and cost savings. IT automation allows teams to be more productive by allowing technology to take over manual, repetitive processes. In turn, this can result in reduced errors and an improvement in team collaboration. 
Importance of IT Infrastructure Management
IT infrastructure management is critical to the efficiency and ultimate success of a business. It can help business leaders make smarter IT decisions by understanding how the IT environment is performing. Managing an IT environment also allows businesses to easily detect problems and identify the need to make changes or upgrades to systems. IT infrastructure management can also have other key benefits, such as an improved user experience, reduced costs and higher productivity.
Speak with a Managed IT Services Provider
Technology has greatly impacted the way that organizations conduct business in nearly every way imaginable. This is why the importance of IT infrastructure management can not be overlooked. To learn more about what IT infrastructure management means or to speak with an experienced provider about managed IT services, contact TCB Inc today.