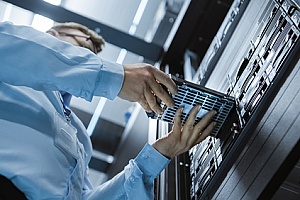 The best outsourced IT support services in Arlington, VA begin with a team of specialists that recognize your needs. Welcome to TCB Inc. We've been serving businesses in the Arlington, VA area for over fifteen years, regardless of their size or separate challenges. Your search for an experienced and professional IT team that will cater to your needs is finished. At TCB Inc., we offer a variety of fundamental IT services, such as virtual IT help desk and spam filtering.
Dependable Outsourced IT Support in the Arlington, VA Local Area
Managing your business is a large enough task as it is. Attempting to take on the extra load of handling an in-house IT department can be even more costly and time-consuming. When you contemplate all the processes and expenses that go along with hiring a team of people devoted to IT, many business owners decide they'll try to outsource their IT support needs themselves. At TCB Inc we have you covered.
Managing your business' IT systems, along with all the anxieties they bring, can gutter your time, vigor, and resources. Make the most of what your business has to offer by conveying your focus back onto your business—let us handle your IT support Arlington VA. Our services are varied and exist to help you better manage your tasks. IT doesn't need to be one of them with our flat monthly fee, collection of expertise, and flexible services. Let us show you how.
Our Outsourced IT Support Services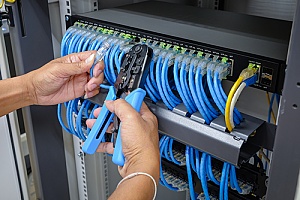 Even if your knowledge base of IT is thorough, it almost always makes more financial sense to subcontract your company's IT difficulties. Outsourcing your company's IT support needs means having a team of professionals that are devoted and passionate about the IT world to help you. Managing your IT infrastructure becomes more and more of a burden as your business grows. When companies lag behind in the online world, data becomes more at risk, employees become less creative, and your business starts losing money. That's why we're here to show you just how helpful our outsourced IT support in Arlington, VA can be for your business.
What We Do Best
Customized IT Support Arlington VA Services For Business
We work with you to not only determine your IT support Arlington VA needs, but also to fully comprehend them. This gives your business a strong foundation on which to grow their IT efficiency. We help you answer questions such as:
Determining Budget Has Never Been Easier
Determining your budget isn't always easy, but with a consultation with TCB Inc, we'll help you figure out the best budget for your IT support in Arlington, VA needs based on the most significant factors.
We Keep Maintenance Maintained 24/7/365
Maybe you've got employees who can efficiently maintain your IT infrastructure — but do you need someone you can call 24/7/365 for the bigger problems, such as a system failure? We can help you regulate these needs and more.
Keep Technology Up To Date
We partner with some of the best technology leaders in the industry such as Apple, Microsoft Office 365, and Dell. Let's figure out if your technology needs updating and if it does, we can get you the best prices on the best equipment.
We Understand Challenging Support Needs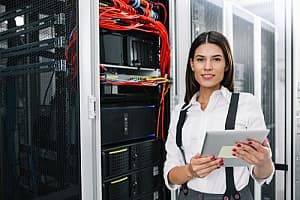 Many businesses don't take the time, or simply don't have the knowledge or insight, to fully understand their IT support needs. This is where problems begin to get tricky – when your business isn't sure what the proper technology, maintenance, or network structure should be, or it can be function at its best. Businesses are rising and falling all the time. You need an outsourced IT support company in Arlington, VA that will grow with you. We know that your IT needs today won't automatically be the IT needs of your tomorrows — nor will your tests and chances be the same. Let us fully support you as your business grows and watch you become a leader in your company's industry.
Support You Can Depend On
We work to accommodate your businesses wants as they change, and we're here to care you every step of the way without IT support Arlington VA services. Don't start with a firm you'll outgrow in just a few months—we've got the professional services, devotion, and years of knowledge to grow with you and your company to provide unmatched IT maintenance long term. For all your IT support Arlington VA needs, TCB Inc is here to work with you to create practical solutions, the best infrastructure for your business, and dependable, cost-effective IT support Arlington VA. Learn more about how we can help you—contact us!
Why Choose TCB Inc for Your Outsourced IT Support Services
With TCB Inc, you're choosing a company with a wide amount of knowledge and skill to provide you with superior IT support services Arlington VA. We offer 24-hour IT service and support, flat fees, and a flexible support package to meet the needs of any business, large or small. We've been providing IT support services Arlington VA and worldwide for more than fifteen years. Our IT administrators and staff are highly qualified and are experts in their field. Along with our leading infrastructure, vast resources, and partnerships with suppliers, our clients have experienced that partnering with TCB Inc will optimize their performance and productivity, never parting them late in this ever-changing world of technology. Contact a TCB Sales Engineer today and let us take care of your company's unique needs. Give us a call at 703.204.2958 or request a consultation online.