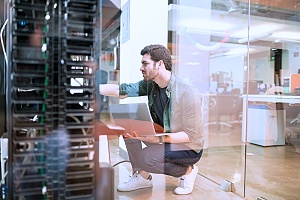 Does your business have outsourced IT support in Annandale, VA for when things go off track? Or are you waiting around wanting all is running well—until it's not? Not having a system in place for when things go incorrect with your IT software, network, or equipment is unsafe in today's world. Your data is more in jeopardy than ever, not to mention your standing. From IT help desk services, to network installation & integration, TCB Inc has you covered.
Advantages Of Outsourced IT Support Services For Annandale, VA
We are here to ensure your business is never unprepared again with IT support in Annandale, VA. We offer a wide variety of services to keep your business safe, running easily, and fully safe. We understand that many business executives just don't have the time or resources to devote to full-time staff chosen to implement IT solutions for the business. That's where we come in.
With our outsourced IT support in Annandale, VA, TCB Inc. works to minimalize if not remove threats from your work life. We do this by:
Peace Of Mind Knowing Your In Expert Hands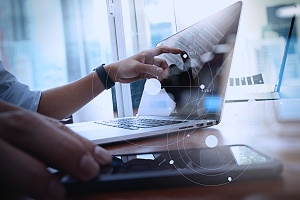 We know you're working hard to safeguard your IT infrastructure is under control, but do you have the knowledge and knowhow to ensure what you're doing is operative? Without an experienced and professional team on-site, how can you know whether your infrastructure is the best it can be. TCB Inc has the experience and IT expertise to service all your IT support needs in Annandale, VA, allowing you to exert more control with less effort. When you don't have an in-house team to support your IT infrastructure, your business is missing. However, having an in-house IT team can be costly.
On Demand In-Person Support
If you prefer, we can come in person to handle your IT issues or if your issues cannot be solved over the phone, no worries. We're a local business and will be there quickly for your outsourced IT support in Annandale, VA. Email platforms, operating systems, Office Suite, or any other critical software giving you complications? Let the professionals at TCB Inc help. Contact TCB Inc to fix the problem and get your operations running smoothly again.
Efficient System Updates & Maintenance
Often times businesses dedicate loads of time apprising their systems, but with TCB Inc's IT support in Annandale, VA, we're able to update your systems flawlessly and efficiently. Completing necessary IT maintenance will ensure the longevity of your network.
Learn More About Our Annandale Outsourced IT Support Services
Our outsourced IT support services for Annandale, VA businesses helps you manage your IT infrastructure without delaying productivity. Our services help your business increase productivity because we handle all the IT support in Annandale, VA so you don't have to. Spend more time growing your business while we efficiently handle your business' IT needs, all for a flat monthly fee. When your business can focus on what you do best and stop spending so much time dealing with IT issues, you'll be surprised how smoothly your workplace runs. TCB Inc works with you and your team with outsourced IT consulting in Annandale, VA to minimize interruptions, discover your perfect network infrastructure, and increase productivity.
When your IT infrastructure is working with your business rather than against it, you'll find your employees are happier, you have more time, and things go according to plan. Contact a TCB Sales Engineer today and let us take care of your company's unique needs. Give us a call at 703.204.2958 or request a consultation online.