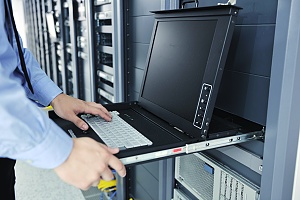 Your Manassas, VA outsourced IT support search is over. TCB Inc. has you covered for all your fundamental IT needs. Businesses can't afford to not have IT support in place for when IT issues happen. Let us help you focus on what matters most – spending time on growing your essential business.
Business IT Support Manassas VA Local Area
Your business can't afford to not have outsourced IT support in Manassas, VA in place for when IT problems arise. Let's not overlook the updates wanted, the security measures, and the IT hardware that'll finally need to be substituted. Do you have an in-house team to manage all of these problems for your business IT support in Manassas VA? At TCB Inc, we work with your current IT team to provide extra support for larger maintenance or security breaches. If you don't have an IT team, we function as yours! Don't let your employees try to figure out all the IT problems — when glitches happen, your employees need to stop what they're doing to fix it, therefore hindering productivity.
Supporting The IT Services Needs of Manassas Businesses
Part of having the best IT support Manassas VA is being ready when glitches occur, and as you likely see on an everyday basis, they do happen. Not only do we provide managed IT and security services for your business, but we also provide employee exercises to supplement your staff's skills. TCB Inc is here to help you minimalize your loss of efficiency and provide large or small business IT support in Manassas VA.
Let Us Help You Save Money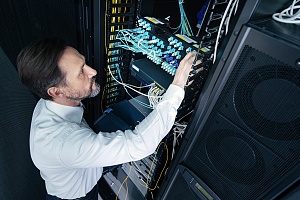 IT support Manassas VA can be time-consuming and costly. Your business is likely wasting a lot of time and money trying to solve small problems daily. These problems could result from an improper network infrastructure setup, updates that have been overlooked, or user error. TCB Inc knows that problems happen. We're here to minimize them and save you money. For a flat fee every month, we provide superior IT support for Manassas VA businesses, that will cover all your IT needs. Once we get your system running optimally, you'll have the peace of mind of being with an expert team that's just a phone call or in-person visit away from resolving your problem in the shortest time possible, therefore saving you money, frustration, and resources.
Make the most of your budget. Don't overspend on an in-house the team that can't provide the tech support you need. Years of experience, industry-leading technical expertise, and professional services is what TCB Inc can offer your business. Grow Your Business If you don't have a system in place for IT support services, your business is likely wasting valuable time trying to fix IT problems. If IT isn't your business' focus, your business can benefit from IT support Manassas VA. When you don't have to waste time fixing IT problems that are already taken care of, being resolved by employees, or under control with TCB Inc, you can work on growing your business.
What We Do Best
Flexible IT Help Desk Support Services Manassas VA
We understand that every business is different, and flexibility is an integral component of what makes our IT services in Springfield, VA the best in the area. We'll function as your IT department: providing thorough consultations, years of expert experience, on-site help and training, and more. Or, if you have an existing IT support team, we'll help to improve their skills and fill in the gaps to augment the services you're already receiving. Our flexibility enables you to stay focused on your business, be more productive, and save money. What more could you want for your outsourced IT help desk services in Springfield, VA?
Have a More IT Savvy Staff Through Our Training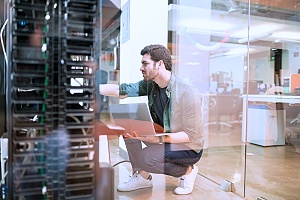 Having a staff that's trained to fix minor issues can increase production time and create employee job satisfaction. Your staff will know how to minimize problems and fix them when they happen. Let our help desk support specialists handle the bigger stuff.
Spend Time on Your Productivity Goals
No longer do you need to waste time on IT support Leesburg VA. At TCB Inc., Manassas, VA outsourced IT support has never been easier. Our service desk has it covered so you can focus on your job and get more tasks accomplished!
Have a Wealth of Expertise at Your Fingertips
Don't spend time trying to find employees that can't deliver what we do—a collective pool of IT talent and expertise, all here for you at any time of day or night for a flat fee every month.
Why Choose TCB Inc. for Your Managed IT Services
With TCB Inc., you're choosing a company with a wide amount of knowledge to provide you with superior IT support services in Springfield. We offer 24-hour IT service and support, flat fees, and a flexible support package to meet the needs of any business, big or small. We've been providing IT support services in Springfield, VA for more than fifteen years. Our IT administrators and staff are highly fit and are specialists in their field. Along with our leading infrastructure, vast resources, and partnerships with suppliers, our clients have experienced that partnering with TCB Inc. enhanced their routine and output, never leaving them behind in this ever-changing world of technology. Contact a TCB Sales Engineer today and let us take care of your company's unique needs. Give us a call at 703.204.2958 or request a consultation online.