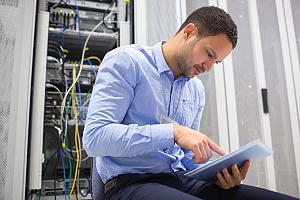 Meeting your business purposes is a priority, but you can't reach your uppermost potential without properly-functioning IT. Your Springfield, VA outsourced IT support search has come to an end. Let TCB Inc. help you focus on what matters most – growing your business.
IT Support in Springfield VA
We fully support your IT needs in Springfield so you can meet your business objectives. Let us help you classify your goals and reinforce your infrastructure. Our professional team is here to surpass your hopes with our complete solutions.
Total Technology Support
We know there's no such thing as a one-size-fits-all solution in the IT biosphere. Making your technology work for you takes individual care. TCB Inc is here to tailor your Springfield IT support so you have the tools and resources you need to flourish with our knowledge and proficiency. Let us show you just how much the right support can make a change for both the short- and long-term achievement of your company.
Springfield, VA Outsourced IT Support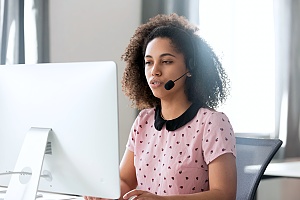 We comprehend your Springfield VA business is always rising and altering. TCB Inc helps you make your next best move to dispense your competition behind with the right support. We evaluate your infrastructure and attend to your needs to control how to make your goals a reality. We get to know you and your company during our discussion to learn what support would profit you the most. Whether you've decided to move to the cloud or need help with data management, we're here to deliver our expert vision and assistance. Meeting your objectives is a priority, but you can't reach your highest potential without properly functioning IT. With our IT support in Springfield VA, we help you make your next best move to improve your company's success.
What We Do Best
Effective IT Support In Springfield VA
With online pressures continually developing for businesses of all sizes, having an actual security strategy in place is supreme. Complete protection entails updates, a plan for emergencies, and preventing breaches with active management.
IT Systems Maintenance
We provide IT support services for the maintenance of your IT systems around the clock to protect your networks from pressures that could dramatically impact if not bankrupt your Springfield, VA company. Our IT assessments also make sure your IT infrastructure is up to its full potential.
End-User Best Practices
Our support options go further than making sure your network is up and running. TCB Inc provides employee training to facilitate end-user best practices, preventing your employees from engaging in risky behaviors such as falling for a phishing email or failing to properly transmit data.
Disaster Planning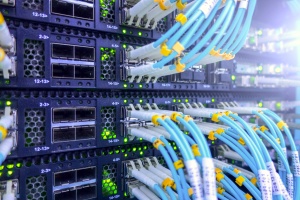 We design an IT emergency protocol that makes the most sense for you because in the event your data is lost or compromised, we understand better than anyone that you need a speedy recovery to get your business back online as soon as possible.
Proactive Protection
Most of all, we proactively work to stop issues before they happen with the right maintenance and an expert group of talent. We know you need your Springfield IT support to minimize your risks and reduce your liability—we make it happen at TCB Inc.
Providing the Springfield, VA Area With Outsourced IT Support Solutions
Ready to take TCB Inc is a full-service company offering a range of solutions to our customers. From monitoring your systems to repairing equipment, we handle all your IT needs for you. Flexibility is a must for businesses today—so whether you need us for a one-time fix or ongoing solutions, our experts are here to deliver the best IT support in Springfield VA. We can work alongside your existing talent or function as your IT team depending on your requirements.
Customer Focused Consultants Helping to Protect Your Data
For those times Locating your vulnerabilities with penetration testing and reporting, providing help desk services, and designing a secure network are just a few of the services we offer for a flat fee every month. We're a local, established company that's been supporting Springfield and the surrounding areas for more than two decades. We respond promptly to issues and requests from providing remote technical support remotely to in-person visits. You can trust the experts at TCB Inc for the solutions you need. Find out how TCB Inc can help you grow your business with IT support in Springfield VA!
Find Out How Much More You Can Do with TCB Inc.
We're here to support everything you've worked for with your business in Springfield and to further your success at TCB Inc. Our IT support is specifically designed for you so you can trust that we're always working with you in mind. We're excited to be a part of your success in Springfield. Find out just how much out IT support services can benefit your team to support your core operations and improve customer service. Invest in your company's long-term growth when you work with the best!