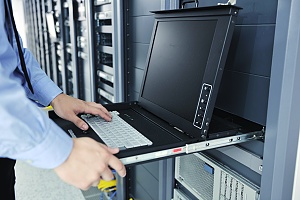 Does your business have a professional outsourced IT support team in place for when things go off track? How about a company with over fifteen years of outsourced IT support in the Ashburn, VA local area? Your search has come to a halt with TCB Inc. We offer a wide range of fundamental IT services, such as IT security and hosting services. Let us help you focus on what matters most – growing your essential business.
Outsourced IT Support Services in Ashburn, VA
Not having a system in place for when things go amiss with your IT software, network, or equipment is unsafe in today's world. Your data is more in jeopardy than ever, not to mention your standing as a top player in your industry. We've been serving industries of all scopes in the Ashburn, VA area for over fifteen years. Our experience and our diverse, highly accomplished team are here to serve you and your IT support needs. Whether you need support for the occasional matter, or you need our IT support for ongoing maintenance, we can help. We work hard at enhancing your IT infrastructure so you don't have to.
Supporting Local Area Businesses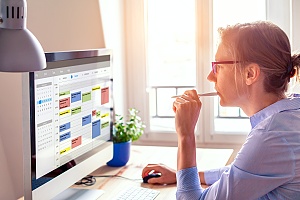 If you have a small or medium-sized business, oftentimes having permanent staff on-site for IT maintenance just isn't monetarily reasonable. Not only will you have to go through the employment process, but you also be taking on the accountability of having a full-time team that typically can't offer the expertise that we do at TCB Inc.
What We Do Best
Outsourced IT Support for Ashburn, VA Businesses
We support you to fill in the holes when it comes to your IT support in Ashburn, VA. If you have a current in-house team, we can support and enhance their skills so their services will be even more valued to you. If you can't pay for an in-house IT support team, discover how cost-friendly our IT support services are for an even fee every month at TBC Inc. We help to keep your hardware, software, and network consecutively smoothly so that you don't have to. We know how annoying it can be to be putting your business' time, energy, and resources into ineffective IT support in Ashburn, VA. We get you the fast, well-organized response you need with a team of specialists.
Flexible Support Options and Plans
We are here to ensure your business is never unprepared again with IT support in Ashburn, VA. We offer a wide variety of services to keep your business safe, running easily, and fully safe. We understand that many business executives just don't have the time or resources to devote to full-time staff chosen to implement IT solutions for the business. That's where we come in. As a provider of IT support in Ashburn, VA for over fifteen years, we know how to implement approaches, security actions, and deliver support — all for a flat fee every month. Save money and discover efficient solutions with TCB Inc.
Employee Efficiency
We provide a wide variety of managed IT services in Ashburn, VA for your business. We're flexible and cooperative, so no matter which IT service you need, we're here for you. One of the best IT support services we offer is training for your employees. Training your employees to be more capable in IT and solve minor problems on their own is possibly the best value you can have in a company. Snowballing your employees' knowledge base of IT not only leads to better job fulfillment, but it can help prevent risks before they happen. This can save your business from a system failure, or data theft. While many people have at least an elementary knowledge base of IT software and equipment, many people don't understand how to spot and avoid a phishing email or a bug. We provide online or hands-on drills for your staff so that you're better prepared to handle these types of problems and avert them before they happen. Just another way TCB Inc. works to help improve security for your IT infrastructure.
24/7/365 Availability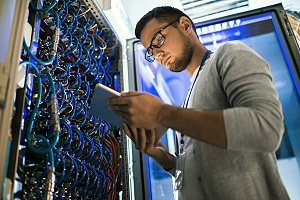 For our flat monthly fee, you have 24/7/365 access to our professional resources and team to provide you with the best managed IT services in Ashburn, VA. Whether you need to call us to solve an issue or would like an in-person visit, we're here for you. Let us show you how cost-efficient and responsive our services are!
Empowering Your Internal Staff
The benefits of training your staff can be priceless. This means your team will be more adept to fix problems on their own, therefore minimizing your cost and time consumed trying to fix problems that are usually easily solved. Let us help you to be more knowledgeable about IT and proactive about fixing problems and maintaining the life and health of your IT systems. We'll get your current infrastructure running optimally and train your staff to handle problems. This way, small issues can easily be resolved in-house, and for larger problems, you've got TCB Inc on your side for IT support. Our services are supple to deliver your business with the best IT support in Ashburn, VA!
Why Choose TCB Inc. for Outsourced IT Support Services
Our IT support services in Ashburn, VA helps you manage your IT infrastructure without delaying productivity. Our services actually help your business increase productivity because we handle all the IT support in Ashburn, VA so you don't have to. Spend more time growing your business while we efficiently handle your business's IT needs, all for a flat monthly fee. When your business is able to focus on what you do best and stop spending so much time dealing with IT issues, you'll be surprised how smoothly your workplace runs. TCB Inc. works with you and your team with IT consulting in Ashburn, VA to minimize interruptions, discover your perfect network infrastructure, and increase productivity. When your IT infrastructure is working with your business rather than against it, you'll find your employees are happier, you have more time, and things go according to plan. Contact a TCB Sales Engineer today and let us take care of your company's unique needs. Give us a call at 703.204.2958 or request a consultation online.