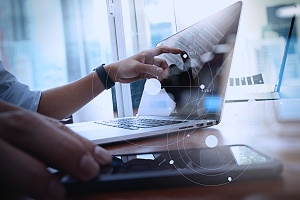 Isn't it about time your business turned to an expert service to meet your Maryland outsourced IT support needs?
As your business grows and your technology demands increase, the cost of ownership for IT equipment is growing. TCB Inc is here to reduce your cost of ownership, provide superior IT support Maryland services, and keep your business running at its best. When it comes to your business' IT support Maryland needs, TCB Inc's got you covered. We know you're tired of paying expensive IT bills and spending way too much time trying to fix problems you know little about.
Help Desk Services For Maryland Businesses
If information technology is not your core business, it's likely you'd like to spend your time doing what you love rather than waste time trying to figure out your IT infrastructure. Let us help you do that with our IT help desk support Maryland!
Local IT Support
Every month, you likely encounter problems that end up getting your business large IT bills that likely don't even solve the whole problem. Many problems arise from the fact that dedicated in-house IT teams are expensive, so businesses in the Maryland area try to get by with the resources they have. The problem with this strategy is that your staff, amazing as they are, simply aren't equipped to handle every IT issue. This is where TCB Inc's IT support Maryland comes in. We'll handle all your IT support needs for a flat fee every month in place of an in-house IT team, or alongside your existing IT team. We bring a team of professionals with unmatched IT experience to your business. With such a dedicated team supporting your work, you'll never have to worry about IT issues again.
Fixed Fee Outsourced Maryland IT Support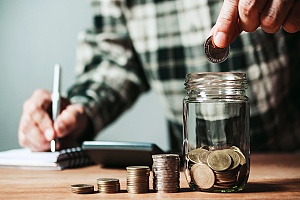 With our flat fee, you're able to count on having a monthly budget that's predictable. Being able to predict costs, reduce the cost of ownership, and handle IT problems all in one is something few IT support companies in Maryland can provide. Get the best IT support Maryland services with TCB Inc and reduce your IT costs.
Enjoy Complete & Air-Tight Security
Ever worry your network or data isn't fully safe? Do you often forget about updates or backing up your data? Many people simply can't allow the time to do these things, even though they're vital for network success. Your data isn't safe if it's never backed up at regular, scheduled intervals, and your network isn't safe if you're pushing updates to the bottom of your to-do list.
Uncovering Your Technology Weaknesses
With our services and IT assessments, you'll be able to enjoy complete security knowing that your network has been built and tested with us. We offer comprehensive penetration testing with our IT support in Maryland services to determine your strengths and weaknesses. Get full insight into your IT infrastructure and allows us to maintain it, therefore extending its life, saving you money, and giving your business back its focus! TCB Inc has nearly two decades providing Maryland with the IT support it needs to fully function in today's cloud-based online world. Your business has never been more safe or productive than it is with TCB Inc's IT support Maryland services.
Customer Focused Consultants Helping To Protect Your Data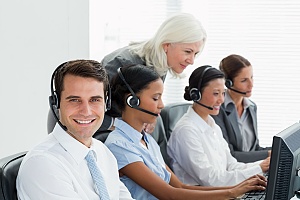 As a trusted and experienced local company, we know the tests small and medium-sized businesses face today. Customer data is at risk, your employees aren't skilled to be IT specialists, and a full-time in-house designated IT worker or team is usually not viable for many businesses. At TCB Inc, we work with you and your budget to provide facilities for a flat monthly fee, making IT support services in Maryland easy and reasonable for you.
Our reliable, customer-focused team is available to you 24/7/365 with our services, IT consulting and support. Have peace of mind knowing your problems are solved as quickly as possible with our highly-skilled, capable team of professionals. Our team has experience in some of the best IT technologies and cloud solutions on the market today, so you can be sure they're equipped to handle your business' unique needs.
Choose TCB Inc. For Outsourced IT Support Services
With TCB Inc, you're choosing a company with an extensive amount of experience and expertise to provide you with superior IT support and cloud services in Maryland. We offer 24-hour IT service and support, flat fees, and a flexible support package to meet the needs of any business, large or small. We've been providing IT support services in Maryland and worldwide for more than fifteen years. Our IT administrators and staff are highly qualified and are experts in their field. Along with our leading infrastructure, vast resources, and partnerships with suppliers, our clients have experienced that partnering with TCB Inc will optimize their performance and efficiency, never leaving them behind in this ever-changing world of business technology.