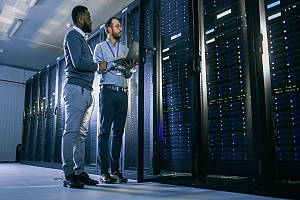 We know how time-consuming and costly it can be to keep up with your company's IT services. As technology harbors more and more of your business's components, the decision to outsource your company's IT needs or maintain an in-house IT department is difficult. Working with our cost-friendly managed IT services in Maryland provides practical technology solutions that efficiently manage your IT infrastructure while also stopping problems before they happen.
We strongly believe in preventative maintenance and we provide an array of important IT management services in Maryland in addition to our 24/7/365 support.
Our Managed IT Services For Maryland
Running a business is no easy feat, and ensuring your IT operations continue functioning at a high level can be an even more daunting task. Fortunately, TCB has years of experience providing top notch managed IT services for Maryland businesses. No matter what IT related need you may have, we have the solution.
Data Backup & Disaster Recovery
Losing data can be a nightmare and the inability to recover lost data can be even more catastrophic. As cyber attacks and data breaches increase, businesses are now faced with risks and liabilities unlike ever before. Our Maryland data backup & disaster recovery services mitigate these risks and liabilities, and give businesses the peace of mind knowing their data can be recovered in the event of an attack or breach.
Hosting
In this digital age, businesses now rely on their website to grow their business now more than ever. If your website goes down, potential customers are not only not able to view your services, but also makes those customers question the reliability of your company and the quality of the services you have to offer. With our Maryland hosting services, you never have to worry about your website going down or running slow again.
IT Assessments
As businesses update their IT infrastructures, the potential for new security risks increases. To ensure these risks are being addressed and taken care of, it is important to continuously perform IT assessments in order to make adjustments and improvements. By performing IT assessments, Maryland businesses are able to devise plans based on identified IT security risks.
IT Help Desk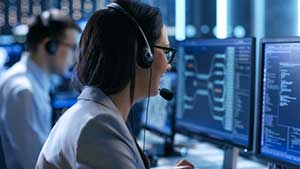 IT issues can cause major headaches, especially for businesses that do not have a strong background in IT. Wouldn't it be nice to be able to pass off these IT problems to someone else, while you continue working on growing your business?
This is where IT help desk services from TCB come into play. Our IT help desk specialists provide Maryland businesses with expert IT support and are available 24/7.
IT Security
IT security risks and threats are becoming increasingly more common, and these risks and threats leave your data vulnerable to attackers and hackers. That being said, preventative IT security measures are more important now than ever before. At TCB, we offer professional IT security solutions to ensure businesses, their clients and their data is protected from cyber attacks and data breaches.
Network Installation & Integration
As your business grows, so does the usage and traffic to your website. Without a properly configured and optimized network, all of the hard work to gain all the additional traffic to your website can be all for nothing if your network goes down. By acquiring the professional network installation and integration services with TCB, you can rest easy knowing our IT specialists are working to keep your network optimized and ready to expand as your business grows.
Spam Filtering
We have all heard the stories of people being scammed by opening emails supposedly from the prince of Nigeria asking for money. As this seems like an easy scam to spot, newer methods of spear-phishing and ransomware attacks have become harder to spot. The spam filtering services at TCB ensure potentially virus-infected emails are discarded way before they are ever able to reach your network.
Choosing A Maryland Managed IT Services Provider
TCB Inc. has been serving the Maryland area with our IT support services for almost twenty years. Our team of specialists provides your business with service offerings of all types, from virtual help desk to data backup & disaster recovery. Who else is better armed to handle your business's most significant assets?
IT Technology Management Services Done Right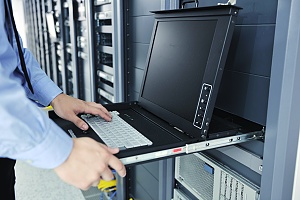 We partner with some of the best technology leaders in the industry in order to deliver you with superior IT subcontracting in Maryland. Our years of experience have enabled us to implement the best service, and the right price and with the right equipment. We're partnered with Microsoft, Apple, Dell, and other companies to give you more than just an IT company that knows about IT.
We're an IT company that has deep insight into the industry and we're able to bring unparalleled knowledge and experience to your team. Whether you need us to function as your IT department or to supplement an existing IT department, our partnerships are here to serve you with our managed IT services.
Vendor Management
One of the IT services we provide for Maryland area businesses is vendor management. If you're still spending time keeping up with your vendors, placing orders, and maintaining relationships, it's time to stop. TCB Inc. effectively manages your vendors while still keeping you fully informed. With full transparency, our vendor management services provide a way for you to efficiently manage your vendors while still saving valuable productivity time.
We keep you fully aware of every step of the way. Save yourself time and energy by having us handle this time-consuming need for your business goals. With our vendor management services, you won't have to try so hard to keep up with different vendors and orders — we've got it covered at TCB Inc.
Dedicated Help Desk Resources For Your Business
Our team of dedicated IT professionals is not only very educated but also very responsible. Our customer-oriented method of IT solutions that work for your business allows you to have peace of mind knowing we have your back no matter what IT issues may arise for your IT services in Maryland.
Our IT support team also functions as a virtual IT help desk, so we're just a phone call away when you'd prefer matters to be resolved virtually instead of in-house. If you'd prefer an in-person visit, we'll be there as soon as possible. Our local location enables us to provide you with the best IT support in the Maryland area.
Maintenance Plans & Emergency Support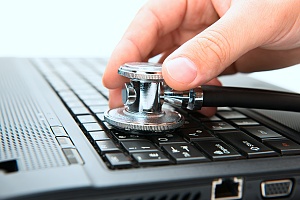 When you're ready to have support 24/7 whenever you need it, we welcome you to partner with TCB Inc. For our flat fee every month, you'll never pay extra for services or obtain a huge bill for managed IT support. We make everything cost-friendly and effective for your IT services and needs. Whether you need ongoing IT support or just help for a one-time issue, we're here to help at TCB Inc. We provide your business with the chance to grow with professionally managed IT services.
When you spend less time worrying about dealing with IT issues, you're able to focus on what matters most – growing your essential business. Let a professional team with years of practice take care of the rest.
Why Choose TCB Inc. For Your Managed IT Services In Maryland
With TCB Inc., you're choosing a company with an extensive amount of experience and expertise to provide you with superior IT support services in the entire Maryland metropolitan area. We offer 24-hour IT service and support, flat fees, and a flexible support package to meet the wants of any business, large or small. Our IT administrators and staff are highly fit and are specialists in their field.
Along with our top infrastructure, massive resources, and partnerships with contractors, our clients have experienced that partnering with TCB Inc. enhanced their performance and output, never leaving them behind in this ever-changing world of information technology services. Contact a TCB Sales Engineer today and let us take care of your company's unique needs. Give us a call at 703.204.2958 or request a consultation below.