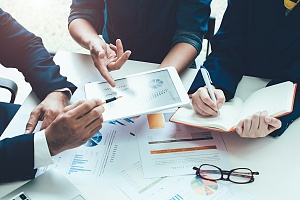 Your employees, office space, and goals make your business one of a kind. Let us support your vision by improving your organization's IT infrastructure and security through our expert IT consulting services in Maryland.
At TCB Inc., we have years of experience serving the IT needs in Maryland and we pride ourselves in seeing our clients succeed.
Our Maryland IT Consulting Services
IT consulting services involve more than just telling you what network will work for your company – they allow your organization to receive ongoing support and counsel regarding its technology. This includes ensuring the stability, security, functionality, and reliability of every component of your IT infrastructure are maximized.
At TCB Inc, we have been serving the state of Maryland for over twenty-five years with our superior service and customer satisfaction. Our reputation for being one of the top IT consulting companies in Maryland is backed by our extensive knowledge of the industry. We devote time to understanding your business and all its IT-related challenges. We start by conducting an analysis of your current situation and continuously work hard to help achieve your goals.
---
Benefits Of IT Consulting Maryland Services
The IT consultants at TCB Inc can help you determine what must be done in order to meet your business goals, cut down on costs, and reduce the chance of complications arising in the future. Here are some of the benefits of our Maryland IT consulting services:
Expert IT Consulting For Maryland Businesses
Your workplace may be one of a kind – perhaps, it might feature some of the best talents in your industry. However, their efforts may drastically decline if proper technology is not made available to them. So, why would your organization decide to keep its network if your employees cannot produce to their maximum capability? Through our Maryland IT consulting services, we will deliver a customized, strategic plan to overcome your unique challenges, not just "common" or "expected" challenges faced by the majority of businesses.
Our team of IT consulting professionals have diverse backgrounds and several years of experience to provide you with the best information and advice possible.
Creating An IT-Capable Workplace
If having an IT-competent workplace sounds like a dream to you, TCB Inc will help transform it into a reality. Our experienced IT consultants are reasonable, friendly, and professional, and are more than happy to incorporate IT into your processes. When working with us, we will treat your business like it is our own – you will be given full transparency of our work and our team will communicate each and every adjustment made to the IT infrastructure to you and your employees.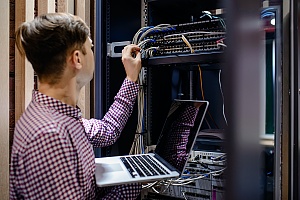 When your organization lacks IT resources and/or knowledge, you are at a higher risk of losing profitability and potential clients. Stay ahead of your competition, be IT-capable, and meet the expectations of your customers with the help of our Maryland IT consulting services. We will ensure your business is fully equipped to handle any customer's needs in today's digital world – and we do it all for a flat monthly fee. Let TCB Inc support your business' IT needs through professional IT consulting and support.
Meeting Compliance Standards
Being IT-compliant is never easy with frequent changes being brought into law every year. Oftentimes businesses are unaware of what they need to do to remain in compliance, especially as new laws and regulations are enacted in Maryland and across the United States. Fortunately, TCB Inc is here to help you swiftly adjust to new compliance laws and ensure your organization is not at risk of noncompliance. We will help simplify the process of obtaining compliance without altering your business's goals or mission.
Third-Party Evaluations
During a merger, third-party evaluation is occasionally required in Maryland to assure that your business is compliant. This involves confirming that risks are well-managed, data is safely stored and/or distributed, and your system is suitable for your industry. In some cases, other IT providers may not know how to ensure a business is fully IT compliant. TCB Inc's Maryland IT consultants will inform you about the evaluation process and prepare it for the third-party assessment.
Lost Cost & Convenience
When you are facing inevitable IT issues, you need them to be resolved quickly. Therefore, we offer highly responsive IT support to correct your issue as soon as possible. We can even perform most fixes remotely, saving time and resources as you will not have to wait for us to arrive at your location.
Unlike an in-house IT department, you only pay for our Maryland IT consulting services when you need us, allowing your organization to significantly reduce its spending.
---
Reach Out To TCB Inc. For IT Consulting In Maryland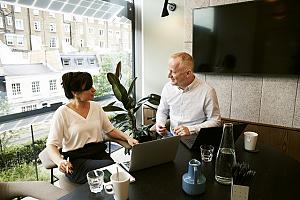 Many IT companies have the expertise required to offer technology services, but may not be capable of providing the same level of care and attention to detail that TCB Inc can. We are excited to be part of your organization's journey to becoming IT-capable and constantly strive to satisfy the needs of your workplace, employees, and customers. Whether you are a local Maryland business in the public sector or one of the many federal or other government agencies in the area, we are the IT consulting firm that will meet your business needs.
By choosing TCB Inc, you are opting to work with a company that owns a vast and expanding knowledge of the information technology world. Our experts will provide you with superior Maryland IT consulting services to position your business as an industry leader. We offer 24/7 IT service and support, flat fees, and a flexible support package to meet the needs of any business, large or small. For more information about Maryland IT consulting, or to get started with TCB Inc, contact our experienced IT consultants by calling 703.204.2958 or requesting a consultation online today.