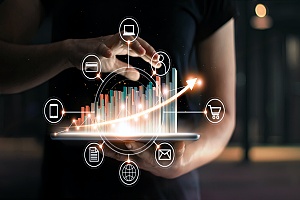 The finest managed IT services in Annandale, VA are the ones that work to fully support your business's goals. Our team at TCB Inc. is here to improve your existing IT department or to function as your IT team. We'll get your business ahead of the competition by plummeting downtime, saving you money, and snowballing productivity, which helps you focus on what matters most – growing your business.
TCB Inc. has been serving the Annandale, VA area for more than fifteen years, and our team has years of experience in industry-leading technologies. Our managed IT services in Annandale, VA are here to help your business improve and be more fruitful by helping you accomplish your goals with the help of IT proficiency. Your goals are our goals — so let us help you be successful with our IT support.
Why Choose TCB For Your Annandale Managed IT Services Needs?
As part of our managed IT services in Annandale, VA, we'll evaluate your infrastructure to determine if any changes need to be implemented. There are many benefits to outsourcing your company's IT services with an experienced team. Many times, updates have been overlooked, data hasn't been backed up, and hardware needs to be swapped.
If you don't have the time to spend on keeping up with your IT infrastructure, you're putting your business in danger. At TCB Inc., we work with you to implement the changes we endorse. We can also help you regulate your budget and provide maintenance as well as many other managed IT services in Annandale, VA for a flat monthly fee. Your best interests are what motivates us — we know that what works for one business will not work for all businesses. We take the time to comprehend the unique IT challenges your company is facing, and work with you to implement a bespoke plan of action to overcome them.
24/7/365 Support
For our flat monthly fee, you have 24/7/365 contact with our expert team and resources to provide you with the best managed IT services in Annandale, VA. Whether you need to call us to solve an issue or would like an in-person visit, we're here for you. Let us show you how effective and responsive our services are!
Highly Receptive Professionals
You'll be working with one of the most receptive teams in the industry. Our team works hard to fix your problems, quickly. We always aim to keep your IT infrastructure fully functioning with little to no break and zero risks for data loss. We backup your system at regular intervals based on your preference to ensure your data is safe.
Affordable & Flexible Services For Annandale, VA Businesses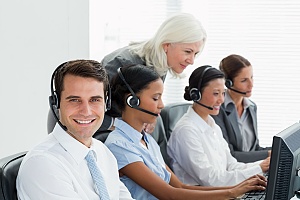 Having a team like TCB Inc's experienced, diverse, and passionate IT team supporting your business's goals means more time for you to stay focused on your business, while we take care of your managed IT services in Annandale, VA. You'll be surprised at how affordable our services are.
Part of having the best managed IT services in Annandale, VA is having access to a supportive and cohesive IT structure that lets your business function optimally with no pauses. Our services also allow your business to operate with peace of mind knowing your data is secure.
IT Services You Can Depend On
We offer all of our benefits and more with our managed IT services in Annandale, VA. Today, small and medium-sized businesses are just as much in jeopardy as larger corporations for data theft and security breaks. An end-user error can sometimes be accountable for these problems — we'll help train your employees to know what to look out for to minimize risk. Our IT services in Annandale, VA aim to get your business fully secure. Give us a call today and not once worry about security or other IT problems again!
Our Managed IT Services For Annandale, VA
Operating a business in Annandale, VA near our nation's capital means you probably face more stress than you would care to admit. When it comes to your IT operations, let the IT specialists at TCB help alleviate some of the stress you may encounter through our Annandale, VA managed IT services. In most cases, it is better to pass off your IT responsibilities to a team with years of success and expertise in providing exceptional managed IT services.
Data Backup & Disaster Recovery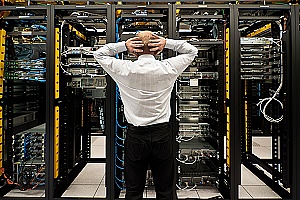 The safety and integrity of data have become a major issue, and major importance for businesses as the rate of data breaches and cyber attacks continue to increase each year.
Being a business in the Washington, DC metropolitan area only increases the chance of your sensitive data being stolen by a breach or attack. As the likelihood of attack and breaches climbs, it is imperative your business acquires data backup & disaster recovery services from TCB. Knowing that you have an expert team of IT professionals taking care of your data will help put your mind at ease.
View Data Backup & Disaster Recovery Services
Hosting
Speed and security seem to be a common theme around Annandale, VA so why should your hosting services be any different? Our Annandale, VA hosting services offer businesses advanced security measures such as SSL certificates, firewalls, and DDoS protection. Choosing hosting services with TCB will make sure that have the perfect allocation of resources for your company so that your sites load quickly and efficiently for its visitors. Ensure your business is safe, secure, and running at maximum capacity with our hosting services at TCB.
IT Assessments
Businesses expand, and the growth of their hardware and software needs is inevitable. Unfortunately, this also means IT security risks become increasingly more prevalent as time goes on. Performing IT assessments allow businesses to have total visibility over their IT infrastructure, and allows for the identification of any IT risks before issues arise. The comprehensive IT assessments performed by TCB allow Annandale, VA businesses the ability to make adjustments and improvements, ensuring their IT infrastructure remains secure.
IT Help Desk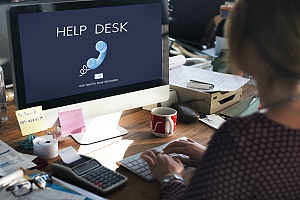 Wouldn't it be nice to have your own dedicated IT support team, who could resolve IT-related issues on the spot?
By acquiring IT help desk services with TCB, your business will have access to some of the most experienced and professional IT specialists in the industry ready to solve your IT related problems at a moment's notice.
IT Security
The need for IT security has become increasingly important, especially for businesses that operate out of Annandale, VA. The IT security solutions at TCB protect digital assets and IT infrastructures from harmful data breaches and cyber attacks. Our IT specialists work diligently to identify new risks and vulnerabilities to IT infrastructures to ensure businesses are protected and are able to continue running and growing.
Network Installation & Integration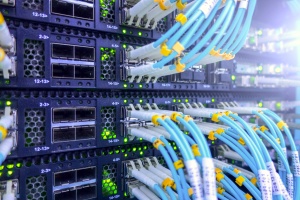 Installing and integrating networks into growing businesses can be quite the hassle and without assistance from an IT specialist, the functionality and stability of these networks can cause major issues down the road.
With TCB's network installation and integration services, businesses can rest easy knowing their network can continue functioning and running smoothly, regardless of the growth of their business.
View Network Installation & Integration Services
Spam Filtering
Spear-phishing and ransomware attacks have left Annandale, VA businesses vulnerable to a plethora of threats and risks. Efficient spam filtering services is essential for any business, large or small. The spam filtering services at TCB stops spam email threats in their tracks before they are able to reach your network.
Reach Out To TCB For Expert Managed IT Services
With TCB, you're choosing a managed IT service provider with an extensive amount of knowledge and skill to provide you with superior managed IT services for Annandale, VA. We offer 24-hour IT service and support, flat fees, and a flexible support package to meet the needs of any business, large or small. Contact a TCB Sales Engineer today and let us take care of your company's unique needs. Give us a call at 703.204.2958 or request a consultation online.