Our services assure you get access to the best resources and the most methodical evaluations while minimizing costs.
IT Consulting in Chantilly, VA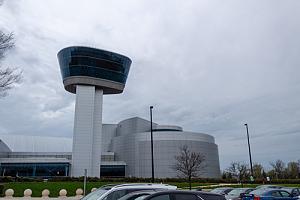 It can be frustrating trying to find out who to call and what to do when your IT structure has become messy, out-of-date, or is no longer secure. As a fellow Chantilly, VA organization that has been operating for nearly thirty years, TCB Inc. is here to make it easy with our knowledge and expertise through IT consulting services.
Most likely, IT is not what your organization does finest. However, having a fruitful IT infrastructure for your business is vital if you want to flourish in today's digital world. Customers are swift to doubt companies that have been hewed or experience security outbreaks. With our Chantilly, VA IT consulting services, we are able to help you handle all this and more by developing an improved plan for your business.
Receiving Total Support
Through our IT consulting services in Chantilly, VA, we apply an effort to get your business where you would like it to be. Our solutions guarantee you get the most full assessment, contact to the best resources, and through it, all, save money and time on your IT support. Let TCB Inc. provide ongoing support to improve your organization's efficiency and minimize weakness.
Investing in Your Organization's Future
If you feel that your business cannot pay for IT consulting, consider what will occur if you do not have the best IT infrastructure for your business. Employees will likely spend more and more time trying to fix glitches they do not know how to solve. When your network flops, your data may or may not be backed up, and even if it is, you may not recall where. Your output may decline if so much time is spent trying to resolve complex IT problems. Additionally, your organization may be concerned about data theft. Do these sound like functions of a productive business?
---
What We Do
Affordable Chantilly, VA IT Consulting Services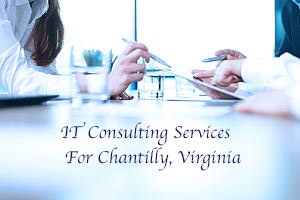 When you are thinking about Chantilly, VA IT consulting, think TCB Inc. Our professional IT team has a yearning for getting you the best IT infrastructure for your business, whether it means working with your current technology, applying new technology, or moving your network to the cloud. Here is how we approach IT consulting for our neighboring businesses in Chantilly, VA:
Cost-Efficient Services
When you consider the cost of IT consulting, it is astonishingly practical when you ponder the cost of not having a proper IT strategy for your business. At TCB Inc., our consulting services will provide you with insight on all the resources and services you have access to in order to help your business thrive.
Comprehensive Assessments
Not sure where to commence? Let our expert IT consultants help. We will get you the full valuation your organization needs to adjust and improve its IT infrastructure. Together, we will identify risks, discover opportunities, and develop solutions to fit your firms' needs and allow it to compete in today's market.
---
What We Consult Businesses On
At TCB Inc., our Chantilly, VA IT consultants will conduct a thorough analysis of your organization. During our initial discussion, we will learn about your:
Environment
Where is your IT infrastructure situated? Your setting should be temperature-controlled and secure if you are using a physical server.
Employees
Who are the people using the structure? We can even help teach your staff to be more well-informed about IT.
Goals
We spend time with you to regulate how we can work organized to meet your goals with advanced IT knowledge.
Security
Get the security you need based on the nature of your business, whether that be through the cloud or your local network.
Vision
With our Chantilly, VA IT consulting services, we want to see your vision with you. By considering your future goals, we can help exceed your current ones and build an IT structure that will help your current and upcoming needs to achieve your company's dream.
---
Why Choose TCB Inc. For Your IT Consulting Services in Chantilly, VA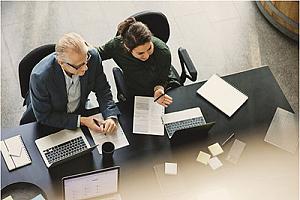 Our solutions will not just resolve your current issue or improve one section of your system. TCB Inc. works to provide your business with long-term solutions through our Chantilly, VA IT consulting services. To have the finest infrastructure for your business, you need to look at the full picture. When your IT systems function in harmony, you will be able to have better security, less downtime, and reduced maintenance.
Our IT consulting solutions at TCB Inc. save your business time and money. The services we offer give you time and space to address more pressing issues within your organization. Let us handle your IT solutions – you will become a part of every process we create, from comprehensive support and consulting to monthly maintenance, penetration testing, and vendor management.
Ready to get started working with TCB Inc? Find out how our Chantilly, VA IT consulting services will help your organization by calling 703.204.2958 or requesting a consultation online today.