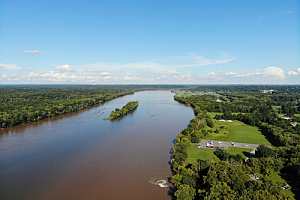 The professional Sterling IT consultants at TCB Inc are here to help your business. We understand how challenging keeping up with all your IT requirements in today's world is – let us provide support to ensure your organization's IT infrastructure is functioning at its best.
Technology Consultants in Sterling, VA
Through our superior IT consulting and support services, TCB Inc can implement plans for your business that will take it to the next level. Our experts are here to meet all your organization's needs by developing a custom IT solution that will facilitate the use of advanced technology and processes.
As one of the top managed IT service providers in Sterling, it is our responsibility to help organizations adopt modern solutions for modern problems. TCB Inc is here to align your company's IT structure with its goals, challenges, and unique needs to ensure success and longevity.
Getting Your Systems to Work With You
The implementation of new IT systems is supposed to make things relaxed in your workplace. However, when the need for IT support becomes too much to handle, it can make your life tougher and even cause your organization to delay its progress. Our Sterling, VA IT consultants are here to ease that pressure by keeping up with your network's maintenance needs and providing the support required to maintain proper connections.
---
What We Do
Providing IT Solutions For Sterling Businesses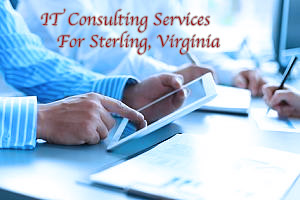 At TCB Inc, we see your goals as ours. Let us work together to help implement an IT support plan that will make your business more productive and closer to its end goals.
Solve Intricate Problems
When you become a TCB Inc client, you will receive support from some of the most experienced professionals in the IT industry. Your organization will come to learn how amiable and avid our team is, as well as how committed we are to improving your processes.
Increase Productivity
Our professionals aim to provide an immediate impact for your organization to help increase productivity, and thus, profitability. Do not settle for a company that cannot provide the experience we have accumulated over the years – we have been serving businesses of all sized in Sterling, VA since 1993.
24/7/365 Support
TCB Inc's IT consulting and support services are available to you 24/7/365 for any needs you have or to mitigate ongoing disruptions. Whether you prefer in-person or remote support, our team is here to assist from the very moment you need us. Get access to round-the-clock support and never worry about time-sensitive issues again.
---
Sterling, VA IT Consulting Services You Can Trust
At TCB Inc, we do not just provide temporary solutions or mindlessly go about our work – we create tailored solutions that will continue to work for you in the future and help you grow. Our services can provide lasting results by transforming your business into an IT-capable workplace. From improving efficiency and saving money to keeping your systems totally secure, our managed IT services go well beyond expectations.
Let us show you how TCB Inc's IT solutions provide ultimate results that will positively impact your business for years to come. You will be surprised just how affordable our Sterling, VA IT consulting service are compared to the monetary loss you could face due to a natural disaster or data breach if you do not have a proper safety net in place.
Why Choose TCB Inc for Consulting Services?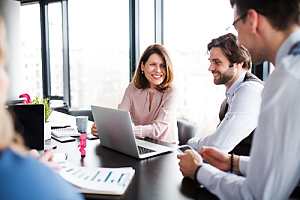 By choosing TCB Inc, you are selecting company with a wide amount of knowledge and expertise to provide you with superior IT consulting and support. We offer 24-hour service, flat fees, and a flexible support package to meet the needs of any business in Sterling, large or small.
We have been providing IT support services to organizations in the area and across the world for more than twenty-five years. Our IT administrators and staff are specialists in the IT field and are fully capable of satisfying your organization's IT needs. Along with our leading infrastructure, vast resources, and partnerships with suppliers, our clients have learned that partnering with TCB Inc continuously enhances their performance and productivity, never leaving them behind in this ever-changing world of technology.
To get started with our Sterling, VA IT consulting services, speak to the professionals at TCB Inc by calling 703.204.2958 or requesting a consultation online today.