TCB Inc offers Crystal City, VA IT consulting services to help your company grow in today's digital world. You will receive our IT expertise and information that provides results to firms who value our standing as a top provider of IT solutions in the area. With our proven and effective services, your organization will better understand how to make the most of its budget, resources, and efficiency.
IT Consultants of Choice for Crystal City Businesses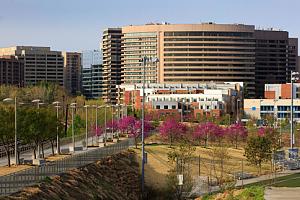 If you do not operate in the technology industry, you will most likely not understand how to fix crucial IT problems and weaknesses. These issues can cost you time and money, particularly when it comes to worker efficiency. As we depend more and more on IT to service our needs, you cannot afford to miss out on our IT consulting services in Crystal City, VA.
Solving Intricate Technology Challenges
Disruptions in your workplace lower your employees' energy and attention levels. When your IT structure is requiring constant maintenance, it is likely that their is a more complex issue than what is visible on the surface. If your in-house IT department is not providing the support you prefer and you would like to supplement their work, TCB Inc can assist through Crystal City, VA IT consulting services to help diagnose and resolve these problems.
---
What We Do
Serving the Technology Needs of Crystal City Businesses
TCB Inc will work with you to classify your encounters, goals, and risks. We work to prevent problems as well as take care of inevitable issues the instant they happen!
Goal Defining
Our experienced IT consultants are here to get you the custom-made IT infrastructure that fully supports your team and its opportunities for growth.
Future Planning
We take the time to know more about your business and understand its end goals. This way, our team can meet your current requirements as well as plan ahead to meet goals established in the future
Premiere Consulting
Our Crystal City, VA IT consulting services are here to ensure your IT infrastructure is as efficient and comprehensible as possible. We help you design a network set-up that can be easily utilized by employees and will maximize their productivity.
---
Stay Ahead of the Game With TCB Inc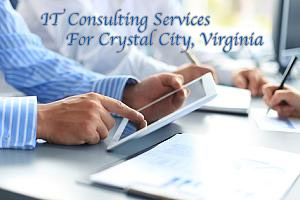 We help your firm stay ahead of its competition, which is not easy to do in today's ever-changing online world. Through Crystal City, VA IT consulting, we provide you with a wide variety of IT support services to keep your business functioning at its best. We know how valued it is that you deliver an IT-capable workplace for your employees – let us assist in getting you there.
Our professional IT consultants work with your business to assess your software, upgrade your hardware, and keep your network connectively healthy and strong. No matter which stage you have for your network, we can help keep it secure and reliable.
Why Choose Us for IT Support Services?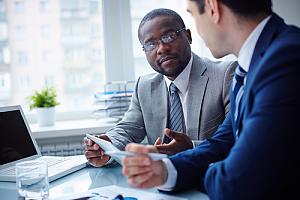 With TCB Inc, you are choosing a company with a wide amount of knowledge and expertise to provide you with superior IT support services. We offer 24-hour IT service and support, flat fees, and a supple support package to meet the needs of any business in Crystal City, large or small.
Our 25+ years of experience in the IT field make us one of the most reputable IT support providers in Crystal City, VA. Get in touch with us to learn how we can provide immediate return on investment through ground-breaking IT solutions. Regardless of your business' size or budget, our services are customized to fit any IT needs you may have.
For more information about the IT services we provide, or to get started working with TCB Inc, call us at 703.204.2958 or request a consultation online today.