TCB Inc's team of expert IT consultants in Springfield will help get your technology and IT network to work with you, minimizing business delays and disruptions.
Professional IT Consulting in Springfield, VA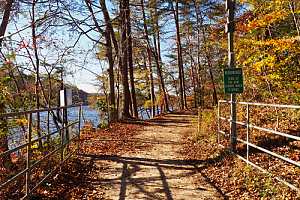 TCB Inc provides extensive IT consulting and support to help organizations leverage the power of technology in their industry. Our solutions place an emphasis on data security and facilitate the development of an efficient IT infrastructure for your daily operations.
As a firm that provides a full range of services for companies of all industries in Springfield, VA, we have the knowledge and experience required to develop custom solutions for your organization. We keep your networks safe against threats based on the risks demonstrated by your company's network, as opposed to a "one-size-fits-all" IT security approach.
Providing Cost-Effective Solutions
The professionals at TCB Inc work to save money and other resources for your organization with our proven IT strategies. Our team does this by implementing the most affordable yet efficient options for your network and devices.
When your IT structure begins to work with you and stops consistently breaking, you will not need the constant support of an in-house IT department. You only pay TCB Inc when you need us, and we are on standby 24/7/365 waiting to serve you. We know that with the right technology, you can cut unnecessary expenses and get ahead of your competition.
---
What We Do
Solving Tough IT Issues Using Our Knowledge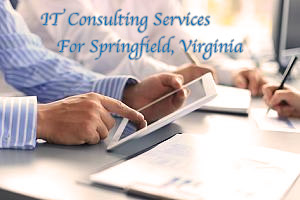 TCB Inc celebrates the variety of the businesses we serve in Springfield instead of trying to create a cookie-cutter strategy that just doesn't work for everyone.
Our IT consulting firm starts with a full assessment of your current infrastructure to regulate what's working well and what components need to be enhanced based on your purposes. Here is what we do for our clients:
Promote Company Growth and IT Knowledge
When acquiring our Springfield, VA IT consulting services, we will help you develop a budget to improve IT-related spending and maximize your return on investment. By working with TCB Inc, your organization will become more profitable as we help your employees become IT-capable.
Our IT consultants do not just administer changes and then leave – we provide support through every step of the process. From developing technology use guidelines to assisting employees through our help desk, your organization will significantly improve their productivity and thus their work output.
Prevent Problems from Occurring
If your organization does not have proper measures in place to prevent or mitigate risks, it may end up costing more time and money in the future to repair systems or pay a data breach settlement. Our Sterling, VA IT consultants will work to prevent any IT issues from arising, granting peace of mind for your organization.
While most IT-related problems can be easily prevented, it does not guarantee no issues will occur. TCB Inc will immediately provide support in the event your workplace experiences an inevitable setback. In addition, we will run a sequence of tests to ensure your IT infrastructure is performing as intended once the problem is solved.
Enhance Your Network and Data Structure
We can work with your existing team or function as your outsourced IT department to plan the best network for your business in Springfield. Our IT consultants offer a full variety of services tailored to your unique needs so that you are only paying for what you need, and not for a pre-built package. We provide the following:
Regular maintenance and apprises of your systems to prevent glitches.
Repairs, replacements, or upgrades of equipment as needed.
Rapid attention to service problems and requests, even providing in-person support.
A disaster recovery plan in the event that your data is gone or compromised.
Evaluation and modification of your network as needed for increased proficiency.
---
Let's Work Together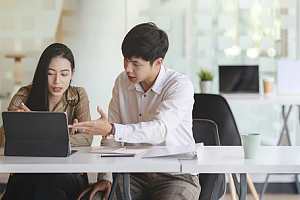 Our team can help your organization obtain compliance, lessen its security risks, and set up cloud-based solutions. We are here to overcome your problems and design a plan that works for you, not sell you on technology that you will not need. Whether you want to enlist our Springfield, VA IT consulting services for a short-term project or wish to receive ongoing support, TCB Inc is here to help.
TCB Inc has been serving Springfield and its surrounding areas for over twenty years, so you can trust that our experts are ready to help you overcome challenges and exceed expectations. Let us show you how easy and budget-friendly it is to have technology solutions that really work for your company.
For more information about our Springfield, VA IT consulting services, or to receive immediate assistance, call TCB Inc at 703.204.2958 or request a consultation online today.